Two dozen businesses currently sit on land that the city of Tukwila intends to purchase.
Business owners say they received a letter last month, informing them that their property was selected as a location for new city buildings.
Police Chief Bruce Linton explains that it has been a long and difficult process, but one that's crucial for public safety. He adds that the city made the effort to engage the community along the way, but some businesses say this all comes as a big surprise.
At Geo. Heiser Body Co., General Manager Simon Castle says two letters, dated October 17 and October 29, have been the only notification his business received about the property acquisition.
"The American dream is to own your own business. Not to own your own business and be thrown out because the city wants your land," said Castle.
"Unfortunately, there's not a lot of land to go around," said Chief Linton. "We anticipated that it would impact businesses."
The city of Tukwila intends to purchase the land because it has outgrown its current space, and buildings, like Fire Station 51, are not seismically sound. Last year, voters approved a public safety bond, paving the way for the city to replace several old buildings.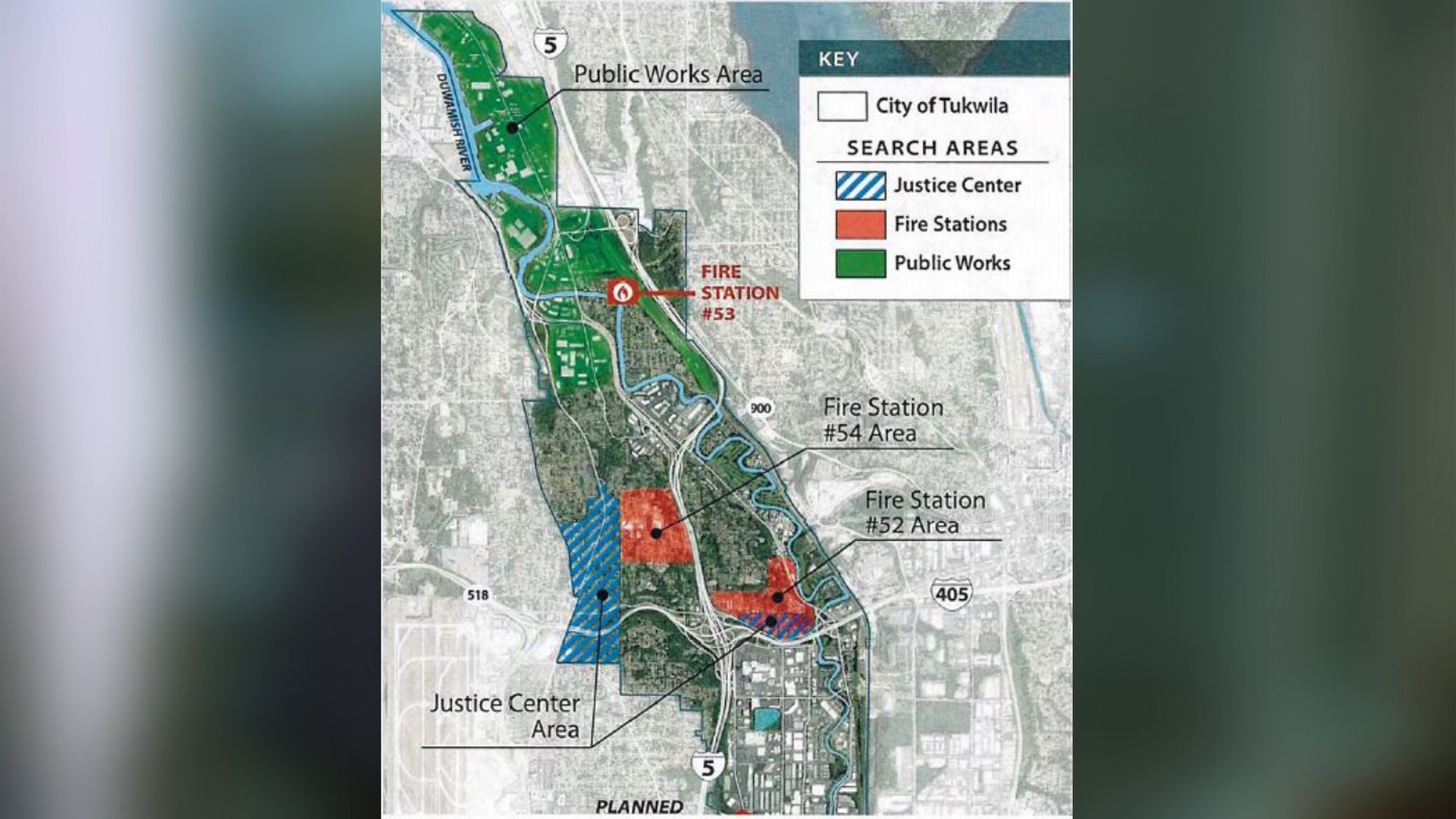 The city plans to replace three aging fire stations, pay for fire apparatus and equipment for twenty years, construct a new Justice Center to house the Police Department and Municipal Court, and construct a consolidated shops facility to house the street and vehicle maintenance operations, according to the letter sent to business owners.
Twenty business licenses are currently listed at the site that is slated to become the new Justice Center. Four business licenses, including Heiser's, are listed at the site where the city wants to put the Public Works building.
Heiser sits on nearly four acres, and Castle worries that they will not be able to find a comparable property.
"There is no vacant properties of this size anywhere around here, anywhere," said Castle. "This is where we want to stay. This is home for all of our employees who've been here for numerous years."
The city says, the new buildings, had to be centrally-located, with public safety in mind. Now the focus is working with property owners, to purchase their land. The city wants to break ground, on the new buildings, in the next year or, year-and-a-half.