A spring storm that began brewing in Pierce County and moved north brought thunder and hail to parts of Western Washington early Friday evening.
Witnesses reported seeing lightning, hearing thunder, and even being hailed on in Olympia, Kent, Renton, Puyallup and other areas of western Washington.
"I have lived in Washington in the Puyallup area for over 35 years and have never seen hail anywhere near this heavy," said Richard Hannold, who shared video of the "freak" hail storm that hit Friday afternoon.
The Northwest Weather Service (NWS) responded by tweeting, "When thunder roars, go indoors!"
Additionally, the NWS reported temperatures will remain in the low 60s and that the chance of precipitation is 70 percent. KING 5 meteorologist Jim Guy also said isolated thunderstorms might occur. Those will most likely occur in the afternoon, according to KING 5 meteorologist Jordan Steele.
KING viewer Matthew Lontz caught these photos of some ominous looking clouds in Bonney Lake.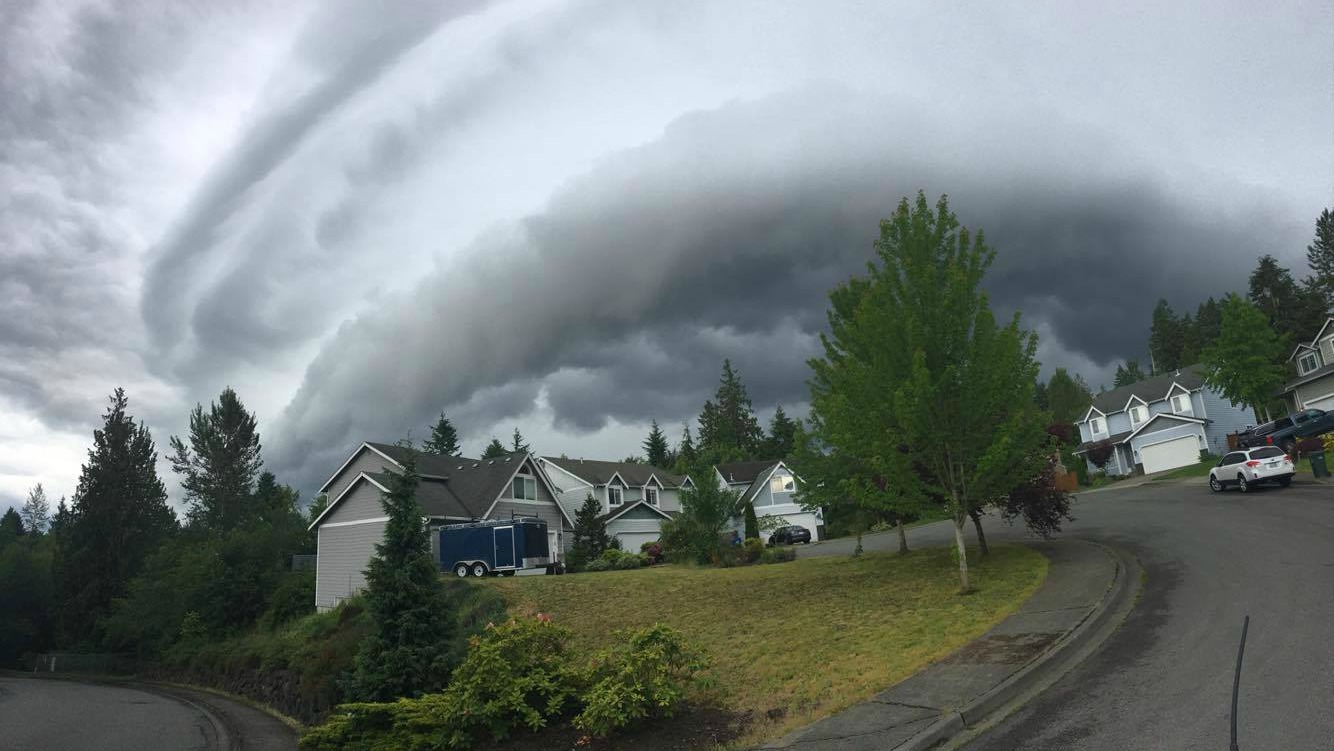 Matthew Dale Kurvink also caught this photo of what looks like a funnel cloud. (There has been no official report of a funnel cloud, however.)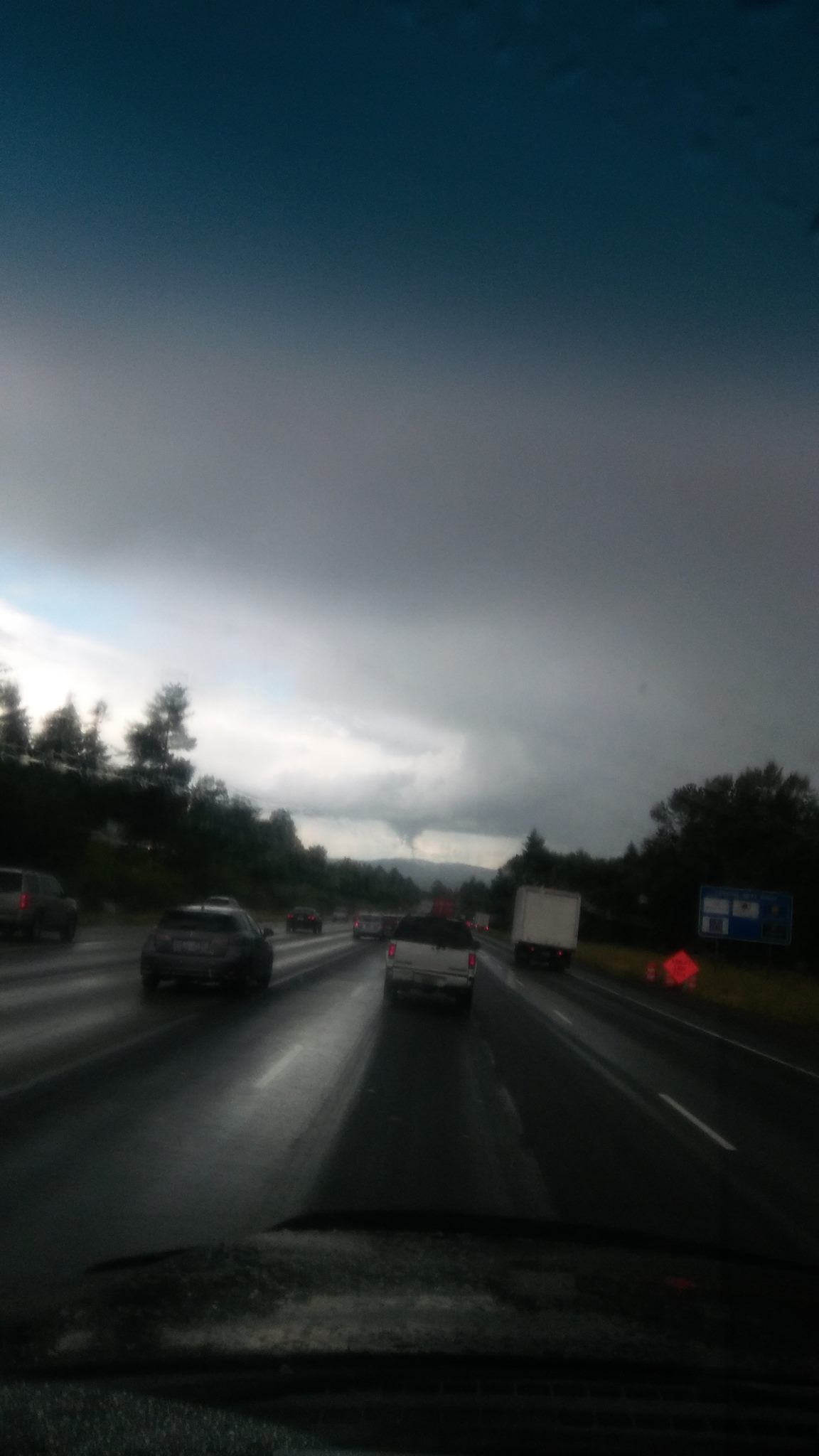 If you're not experiencing the storm, though, that's because "they're very isolated, but you know, intense," Steele said. "When you see pictures like that you're like, 'Wow.' And if some of you didn't see any of that and say, 'That didn't happen outside my door,' that's because it was very isolated."
The stormy weather is expected to linger in King County through Saturday; however, despite Friday's dark skies, the sunshine is expected to return Sunday.
Despite the heavy rains tonight, "the weekend will not be a washout," Steele said. "It'll actually be pretty nice."
Here's what other viewers have been saying about tonight's storm: