If viewing in the app, click here.
Pierce Transit launched a new trolley service Friday to help passengers get from downtown Tacoma to Point Defiance Park.
The new route, 15, runs along Schuster Parkway and Ruston Way, in front of Point Ruston, and back and forth from Point Defiance Park, a news release said.
Here we go... first ride on the Pierce Transit Downtown to Defiance trolley! pic.twitter.com/LvCdzxI8pG

— Pierce Transit (@PierceTransit) June 2, 2017

This route will serve as a pilot project to determine if adding the route in the future is necessary. It will run June 2 through Sept. 3 on Fridays, Saturdays and Sundays. It'll also run on three Thursdays—June 15, July 20, and Aug. 17—for the Art Mingle event.
A kickoff event was held Friday morning.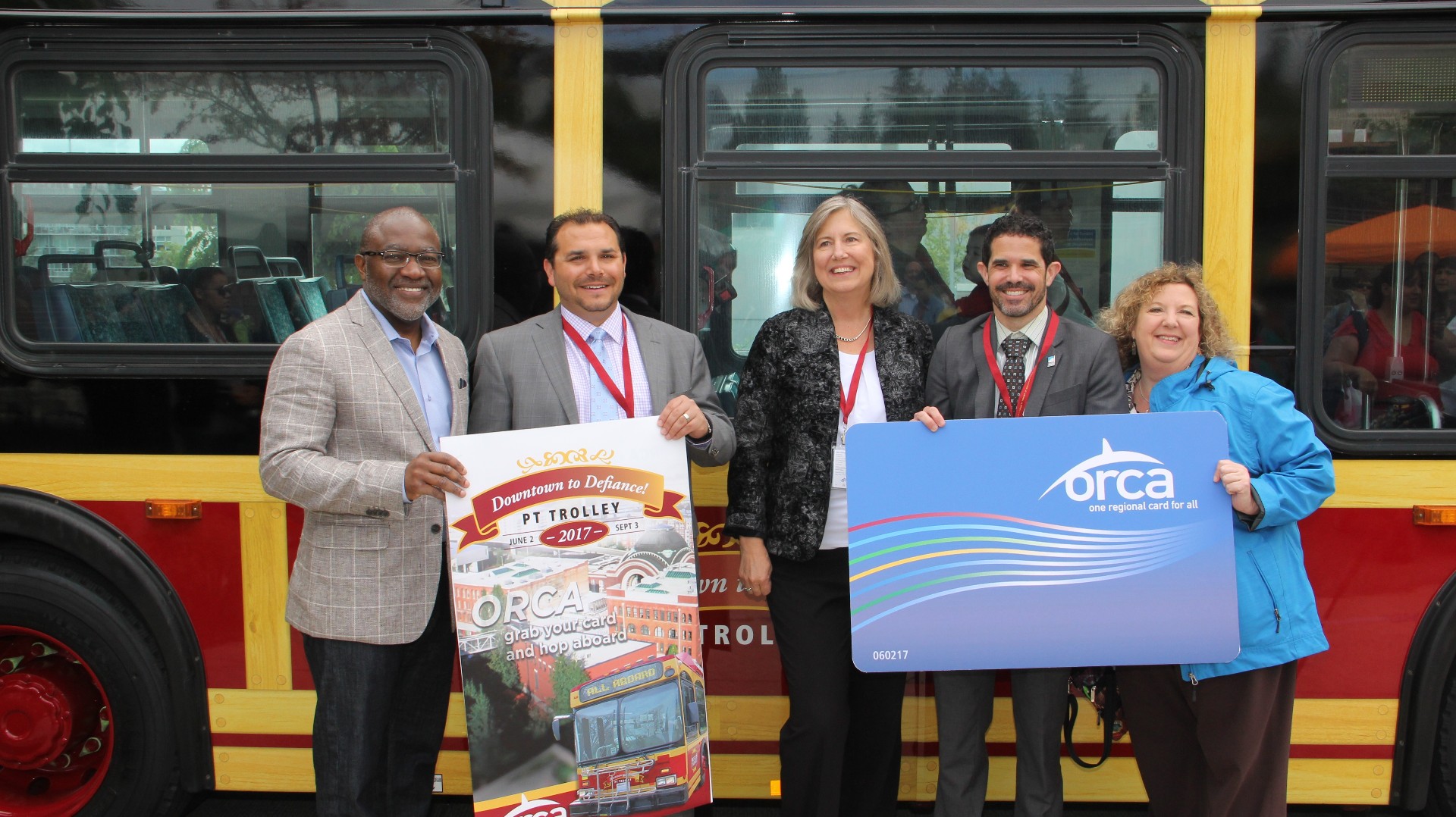 The service is being funded by the city of Tacoma and Metro Parks, South Sound Together, Point Ruston and the Port of Tacoma.
"This project sets the standard for excellent community partnerships," Pierce Transit Board Chair Kent Keel said in a statement. "Pierce Transit is grateful to all the community members and organizations that have donated funding, time and talent to bring the Downtown to Defiance Trolley to fruition. Together we are able to offer our community a unique and easy-to-use way to see some of the area's most treasured sites."
Pierce Transit aims to bring more people to local businesses and attractions while increasing awareness of Pierce County as a nice place to live, the news release said.