Football fans in Seattle love cheering on the Seahawks when the players take the field at CenturyLink on Sundays. In this case, the home team is playing the Buffalo Bills on Monday night.
Blue Friday is a tradition around here. It's a special way fans show their support for the Hawks before any game. On Fridays, it's hard to go anywhere in the city without seeing people wearing their favorite blue and green jerseys. But, some people don't because they believe wearing the shirts will hurt the team's chances of winning.
Caroline posted on Facebook: I don't wear any Seahawks, blue, or green on Friday. Every time I do Seahawks lose.
Call them superstitions or rituals, but they are part of the game as much as the games themselves. Die-hard fans can go to extremes to help will their team to victory. It could be anything, from sitting in a certain spot on the living room couch or eating a favorite snack. Some fans believe their actions will actually make a difference on game day.
Shannon posted on Facebook: We have to eat tortilla chips with queso while defense has the ball. When the offense has the ball, we eat Skittles mixed with M&M's. One per play. My husband wears his Jimmy Graham jersey and drinks coffee from his Seahawks mug. I drink diet soda from a Seahawks cup. My daughter wears her Seahawks sweatshirt and drink from her Seahawks cup. It's a lot of work but it's only weird if it doesn't work.
Prayers from the faithful are also nice.
Joe says he hold's his breath and hopes for the best!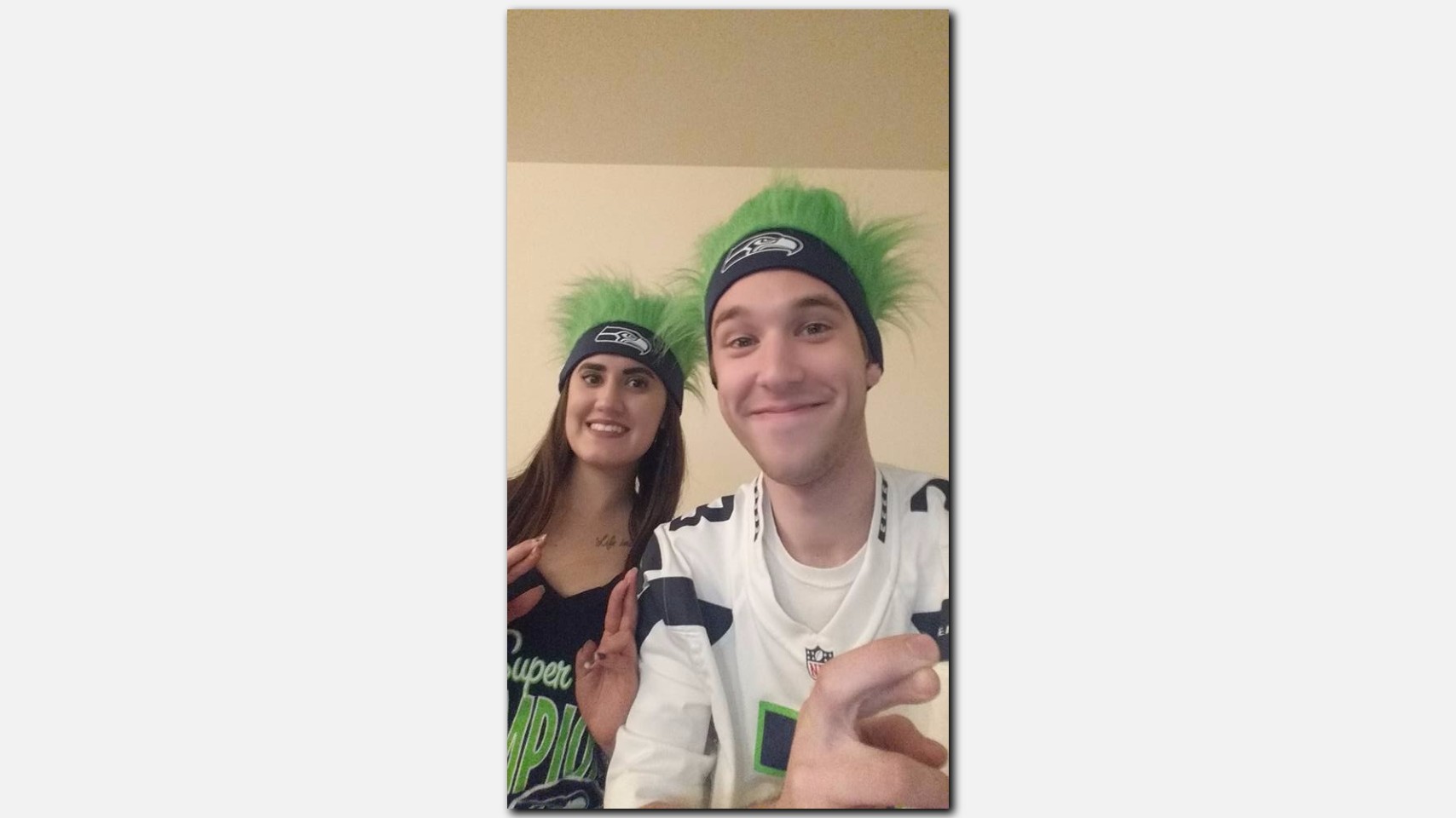 Win, lose or draw…the Seahawks will always have the 12's behind them. Go Hawks!!
Share your superstitions or rituals with us. Post your comments on the King 5 Facebook page.