if viewing in the app, click here to see more content
It's hard to remember that we had over four feet of rain last winter. After virtually no rain for three months, we finally had a weak front move in Sunday.
It was our biggest rainfall at Sea-Tac since June 15. But it was only 0.15-inch -- an hour's worth of last winter's rain (Notice that after three dry months, we are still over a foot above normal for our rain year October 1 to September 30).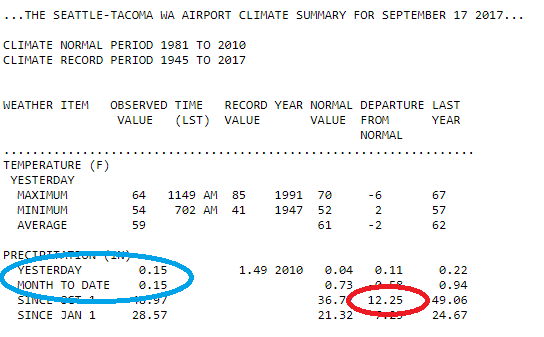 Many places in the interior only had a few hundreds of an inch. But it was a sharp contrast to Saturday's mid-70s and another round of wildfire smoke. It made it feel like football season for the Seahawks home opener with the rain arriving in Puget Sound right around kickoff.l like football season for the Seahawks home opener with the rain arriving in Puget Sound right around kickoff.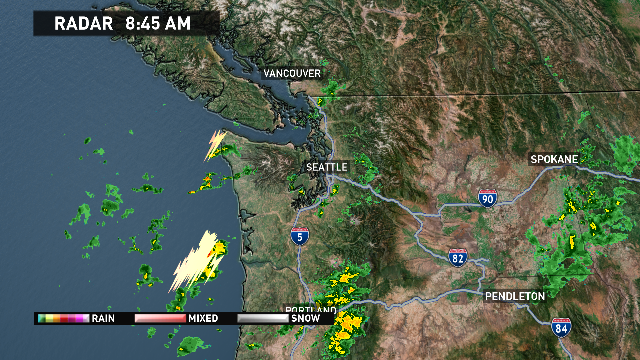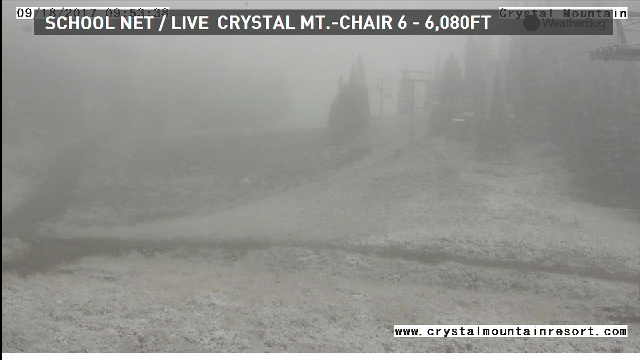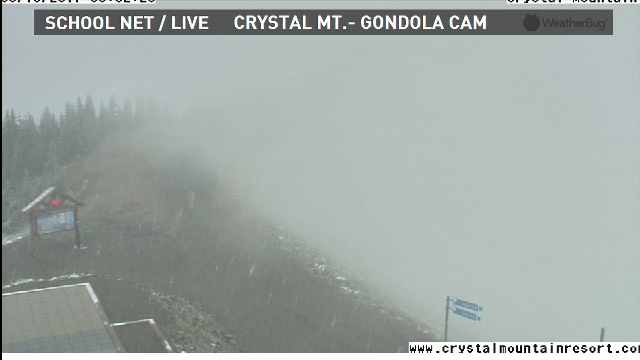 Along with the moisture, the front brought in the coolest air since June, dropping Sea-Tac's high Sunday to 64 (just before the front moved through) from Saturday's 76.
Snow levels dropped down close to 5,000 feet early Monday and should hover around 5,500 feet for the next day or two. The top of the gondola at Crystal Mountain (about 6,800 feet) hit 53 for a high on Saturday but dropped to 29 degrees early Monday morning. Even with the warm ground, Crystal mountain saw snow stick down to the 6,000-foot level. We could see another 2-6 inches of snowfall above 5,500 feet by Wednesday morning.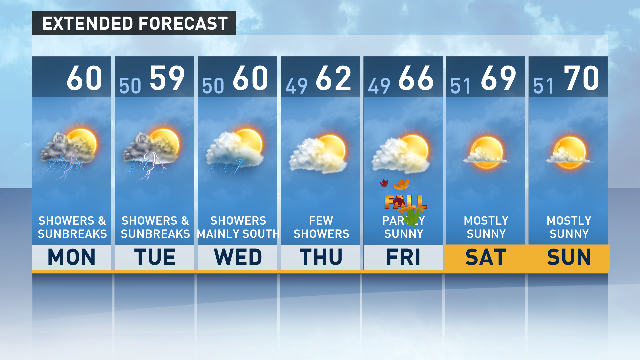 A large upper level low will drift down the BC coast the next couple of days keeping western Washington in a cool, showery air.
Small weather disturbances will rotate into western Washington for quite a few late afternoon and evening showers Monday and a chance of some thunderstorms mainly south of Seattle and along the coast.
By later Wednesday the showers will begin to shift to the south of Seattle. And on Thursday only a few will linger over the area as high pressure builds in strongly from off the coast. This will give us clearing skies during the day Thursday.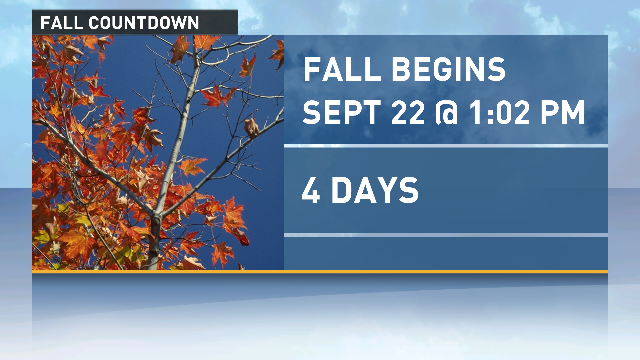 Even though fall arrives officially on Friday afternoon, the high pressure will put us into a sunny and warmer pattern with highs over the weekend pushing back up into the 60s and low 70s. So summer weather will return for the first weekend of fall. And that new snow in the mountains will probably disappear.