A longtime Seattle resident celebrated her 104th birthday on Friday.
But she isn't any 104-year-old.
Margaret Hardin is still very active. She loves the Mariners, makes blankets for the children of Child Haven, and participates in the drama club at her assisted living home.
"Margaret Hardin's age doesn't stop her from throwing out the first pitch at a Bellingham Bells game or taking a front row seat in the Sports Den at her home at Aegis on Madison," an announcement for her birthday said.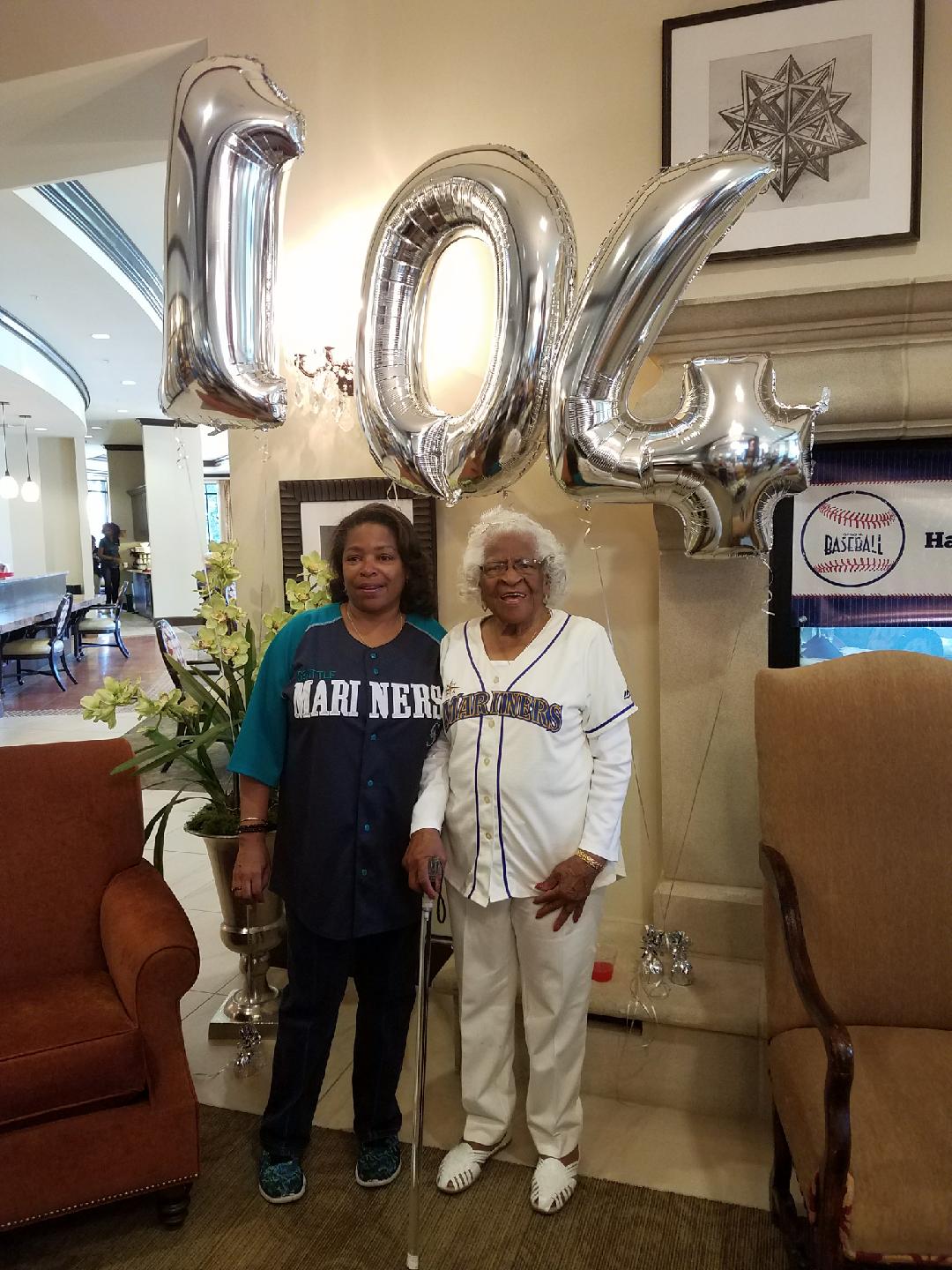 Hardin came to Seattle from New Orleans on a train—all by herself—at the age of 12. She's lived in the area ever since.
After graduating from Broadway High School, Hardin became a professional seamstress and sewed a dress for Miss Washington one year.
She was married several times, had five children, and several grandchildren and great grandchildren.
Hardin will be recognized at the Mariners game on Aug. 16.