Some lucky people in Snoqualmie got free pizza from Domino's Monday, but there was a catch.
It's Fire Prevention Week, so Snoqualmie Fire Department firefighters were out at Domino's customers' homes checking their home smoke alarms. If the smoke detectors were working properly, the homeowners got their pizza for free.
"If they don't work, we're going to go ahead and replace your smoke detectors or change the batteries or whatever we need to do to make sure everything is good to go," said one firefighter.

Another firefighter said he never thought they'd be delivering pizzas with a fire truck.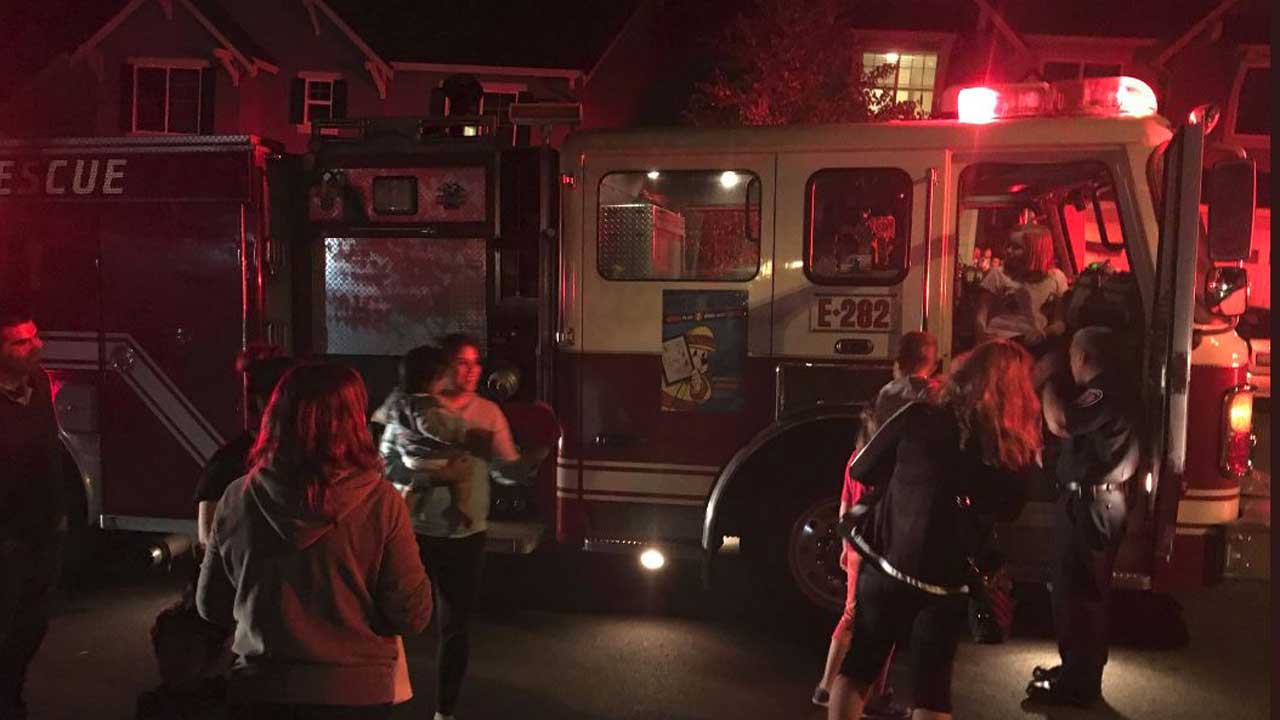 "It's incredible on our side of things because it gets us out in the homes and into the community and a chance to make sure everybody's safe because not everybody checks their smoke detectors every year," said another firefighter.
Domino's and the Snoqualmie Fire Department is offering another chance for a free pizza and home smoke alarm check Thursday, October 12. If customers place an order between 6-8 p.m., they could be eligible to have their order delivered aboard a fire engine.
If all the smoke alarms in their home are working, the pizza is free. If the smoke alarms are not working, the firefighters will replace the batteries or install fully function alarms.

2017 Custom Fire Safety Promotional Flyer by KING 5 News on Scribd