Elijah Croyle is quite literally a one-man band.
He plays at least 10 different instruments, from the bassoon to the piano.
The eighth grader started playing the drums when he was just 3 years old. By second grade he had picked up the violin and by third, the trombone.
When Croyle turned seven his family discovered he had something very special while they were sitting at the dinner table one night.
"My dad clinked his fork on the salad bowl, and I said it was a C-sharp. He didn't believe me so he played it on the piano and I was right," said Croyle. "At that point, everybody started clanging everything."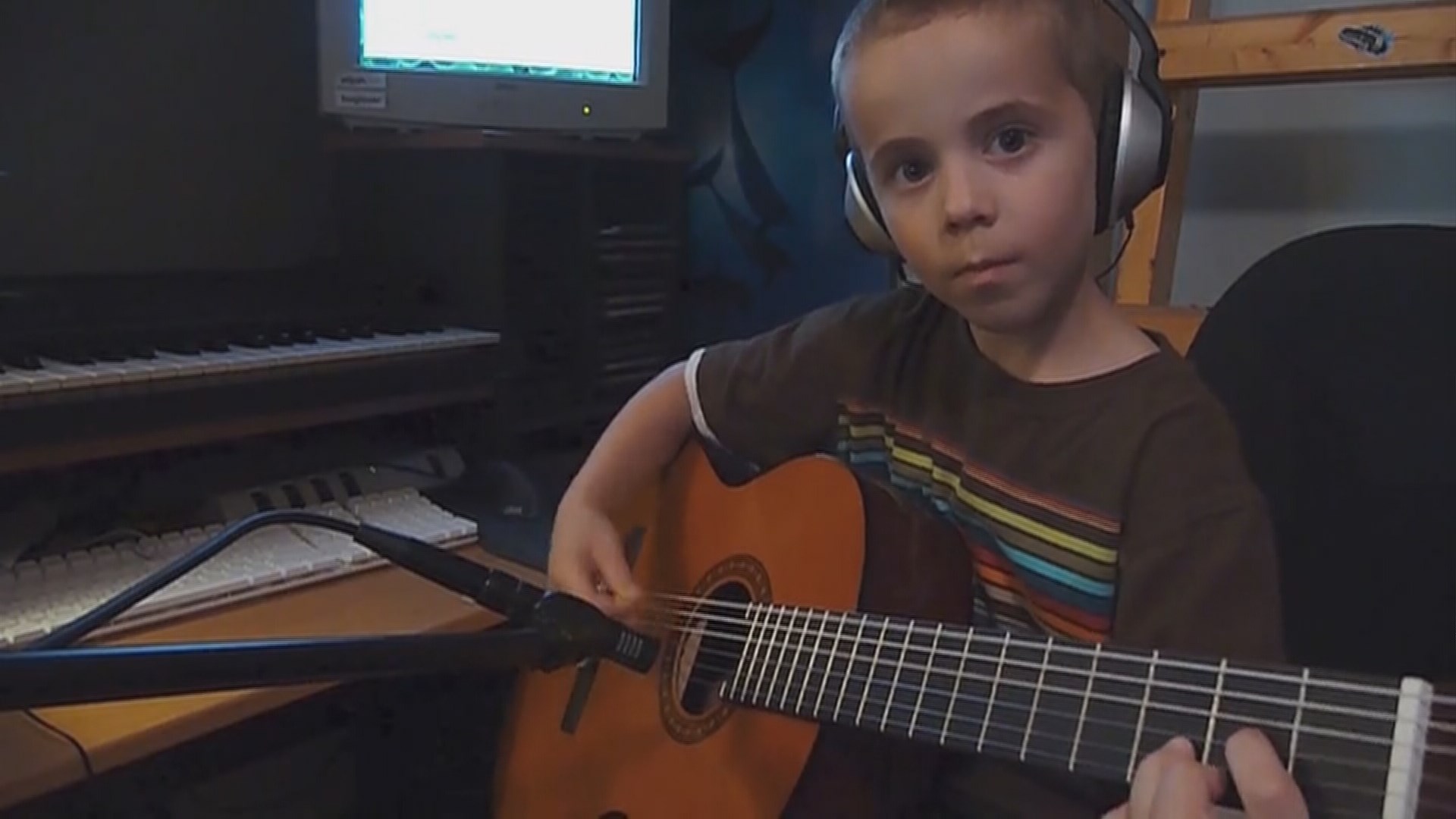 The 14-year-old has now taken his talents to the jazz band at Valley View Middle School in Snohomish where he's not just learning the works of the greats, but creating his own.
Croyle has composed a piece called "Baja California." He wrote and arranged all of the music for each of 10 different instruments.
Music teacher Mike Mines says Croyle is unlike any student he has ever seen and calls him a "middle school Mozart."
"He's got songs, entire compositions in his head," Mines said. "When he writes, he doesn't start at the beginning and work his way through the end. It's already there. That's the way Mozart was described."
In many ways Croyle is a typical teen. He just expresses himself differently.
Croyle says he has music in his head at all times. He is able to describe his feelings about reluctantly getting out of bed in the morning through a series of moody, diminished chords on the piano.
"I just hear somebody singing along, 'You need to go back to sleep,'" he said with a laugh.
The son of two musical parents, who say he started beat boxing as a baby, Croyle isn't exactly sure what he plans to do with his future – after all, he isn't even in high school yet – but he says he plans to follow the music wherever it leads.