More than 1,300 patients at Seattle's Northwest Hospital and Medical Center got notifications on March 3, encouraging them to test for hepatitis B and C, as well as HIV.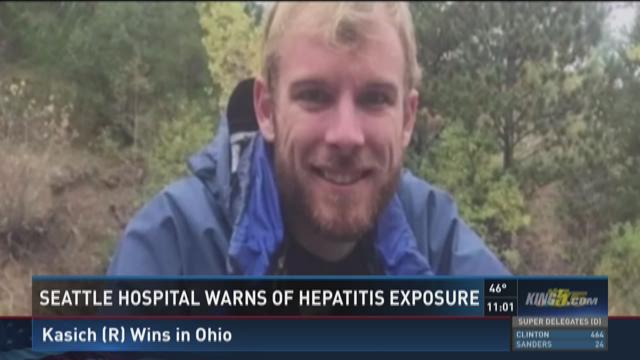 The notification stems from a case in Colorado, where 28-year-old surgical tech Rocky Allen is charged in federal court with switching and stealing syringes with fentanyl.
Court documents say Allen worked at Northwest Hospital in early 2012 and at the Naval hospital in Bremerton from 2007 to 2011.
Investigators also found Allen had stolen fentanyl from a hospital in San Diego, lied on job applications and at one point tested positive for marijuana.
Washington's Department of Health said Tuesday two more medical facilities in the Puget Sound region would be named later this week, and up to 700 more patients will be encouraged to test themselves as well. Officials declined to name the facilities.