Move over tiny house, because a design company on Bainbridge Island is raising the roof on compact living.
Blackmouth Design is a retail design build company that works with the likes of Nike. Owner Rich Batcheller says Blackmouth decided to also put their talents to use for a cause.
"We have all the tools to do a lot of things," Batcheller said. "We're designers, we're engineers and we're crafts people."
Batcheller says that he wants to keep his staff busy during the down times, and "why not do it and have it mean something."
The geodesic design has been around for decades and Batcheller thinks it's a perfect solution for homelessness that's been hiding in plain sight.
"There's so much volume, and it's a self-supported structure," he said. "There's not beams...there's not columns and it's a three-dimensional puzzle."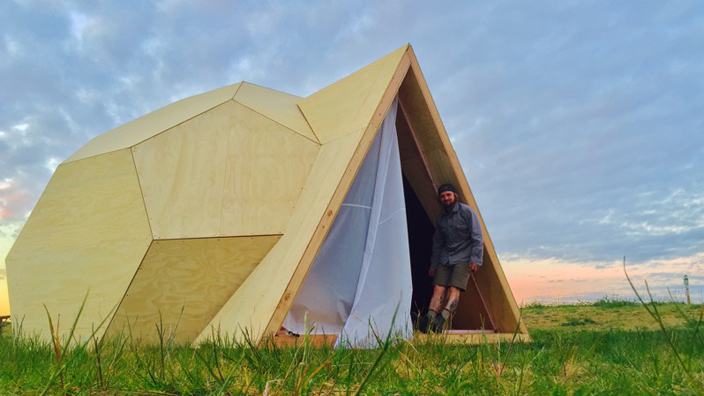 Batcheller said they're in talks with the city of Seattle's director of homelessness. It's early in the process, but Blackmouth Design has done their homework. They've created an entire presentation that compares other similar compact structure designs.
"I think it's right," he said. "There's a bunch of different ways to tackle it. From a tiny home perspective, I think this is one of the better ones."
Batcheller and his team assembled a demo model in a few hours and said they have numerous sizes. The dome interior can be customized, and the larger 12-foot model has a loft, which can hold two beds and a side table.
Blackmouth Design has even created a geodesic community blueprint that includes a raised platform to get the homes off the cold ground and hides utility lines.
The cost isn't fixed yet but Batcheller says it's estimated to be a fraction of a comparable tiny house.
It's a master plan that Batcheller hopes the right people will notice.
"We build stuff; we design stuff," Batcheller said. "We need a seat at the table."