One of Seattle's most popular tourist spots is set to get a major makeover.
The fish ladder viewing area at the Hiram M. Chittenden Locks in Ballard is set to be revamped with new educational films and displays.
The locks is the third most visited spot in Seattle, but it's also nearly 100 years old.
"It's very interesting," said 7-year-old Emilie Jones.
Jones and her family headed toward the site's crown jewel. The fish plaza's underground viewing area shows how fish make it through the locks.
"And the fish ladder viewing area has always been this 'I wish somebody could just fish this up.' You go down, and it's kind of a dank basement," said Jim Adams of Discover Your Northwest.
That's why Adams and a group gathered Tuesday are so excited about a $400,000 grant from the C. Keith Birkenfield Memorial Trust. It will start a project to renovate the viewing area that could total more than $1 million.
"There's probably $40-$50 million in maintenance that needs to be done right now at the Locks. Fixing the fish ladder viewing areas is not going to rise to the top of that list for many years," Adams said.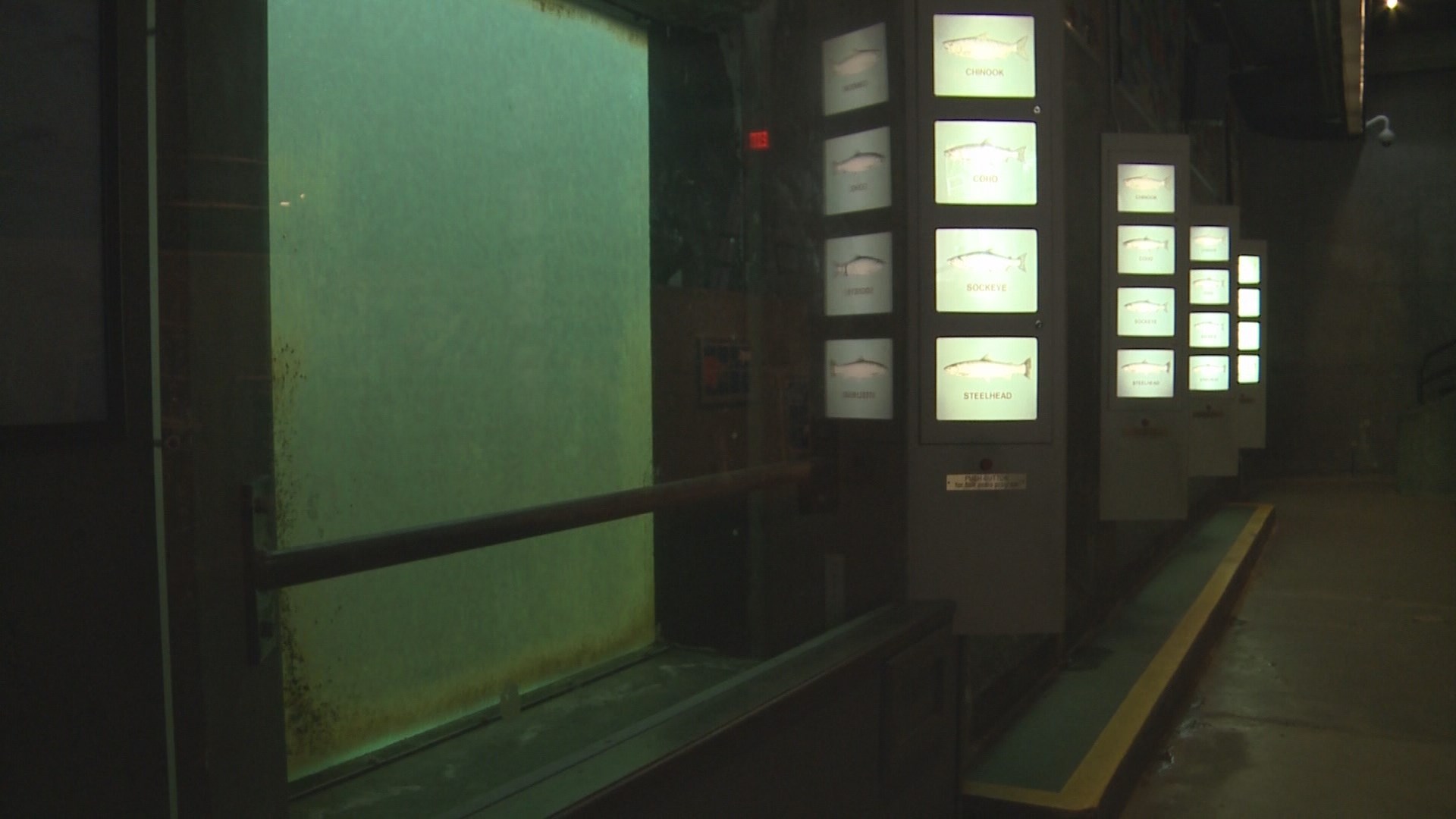 Discover Your Northwest wants to better connect human visitors with the fish who visit on their way up or downstream. But right now, kids like Jones aren't always crossing paths with the fish runs.
"When they come here in the off season, which is basically their school year, they come here and there's nothing to look at," said Rich Deline of the U.S. Army Corps of Engineers Foundation.
A rendering of the new design shows interpretive displays with updated science and educational films. About 1.5 million people pass through the Ballard Locks every year. The new viewing area aims to better connect them with the underwater visitors.
The work will likely begin this winter and close the viewing area for a few months.
"Normally you don't get to see it that often," Jones said. "It would be very exciting to see the fish coming through."