The Rainier Club Dresses for the Occasion
Is there anywhere else in Seattle with this many black and navy business suits in one place? In a town of business denim and boardroom Chucks, the suit jackets in this dining room somehow don't feel stuffy or formal. It's a charming throwback—Rainier Club remembers when downtown Seattle was smaller, dress codes ruled, and lunch came with martinis.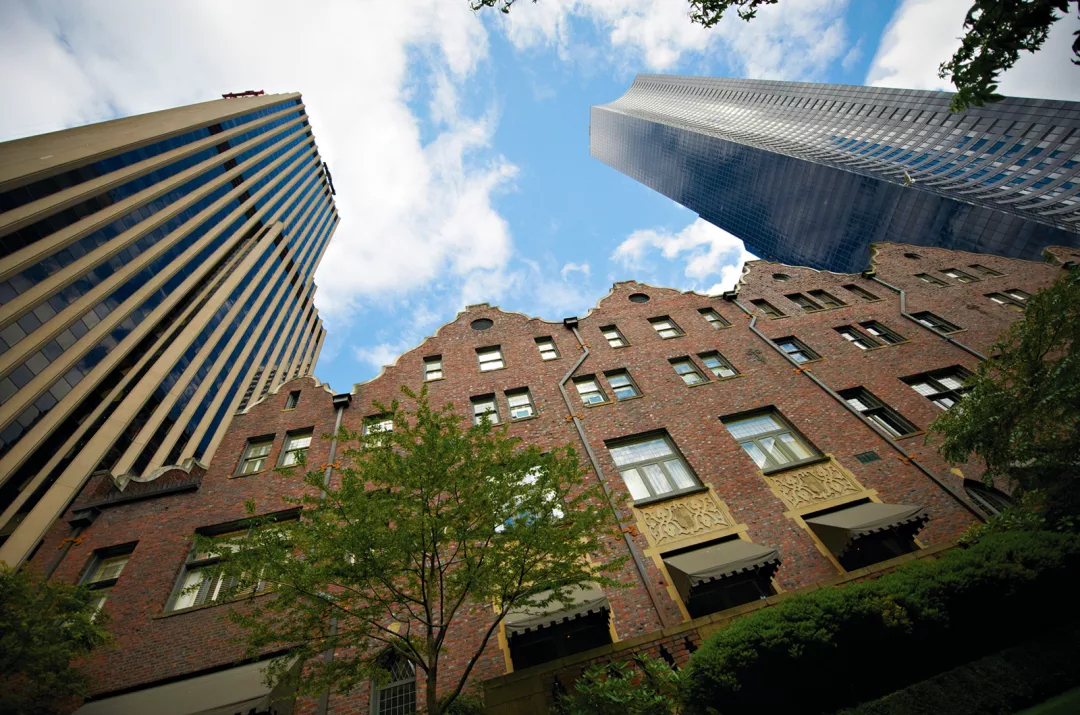 The Ruins Keeps Its Eccentricity Pristine
"We want this to feel like home," says Virginia Wyman as she floats through the rooms of the Ruins, under an antler chandelier and through the ballroom, past a wild mishmash of Japanese wall hangings and a floral life-size replica of a horse. Home? Sure, if you live in the house from Clue as reimagined by Elton John.
The College Club Stays Afloat
For rowers, midmorning is actually midday. Many of the rowers at the College Club's Sunday football party began their day before dawn, pulling sculls from the boathouse's neat stacks at 6am and hitting the water. In the rain. For fun.
Columbia Tower Club Is Up High and Up Late
"Have you seen the bathroom?" Members of the Columbia Tower Club ask the question at happy hour when a newbie's in their midst. "The bathroom" is a very specific washroom, a ladies' room on the higher of the club's two Columbia Tower floors where the toilet faces a window with a postcard-ready vista from Beacon Hill to the Cascades.