The Port of Seattle recognized some of its Sea-Tac Airport police officers Thursday, who relied on training and instinct to save lives. They reacted in seconds and knew precisely what to do during an emergency.
Sgt. Dan Flynn was called to respond to an unruly passenger at a gate in November 2014.
"We have a dispatcher that calls me personally and says, 'Dan, I've never seen anything like this,'" Flynn recalled.
A man was removing his clothes, breathing heavily, and disrupting passengers.
"He's almost in a position like a gorilla would be, like hands on his knees and facing us," said Flynn
Flynn rushed to the scene and quickly recognized the man's symptoms. He was experiencing a medical condition called excited delirium, an episode that results in very high body temperature.
The man turned out to be a U.S. Army veteran with multiple combat tours, who was visiting Seattle for treatment of severe PTSD.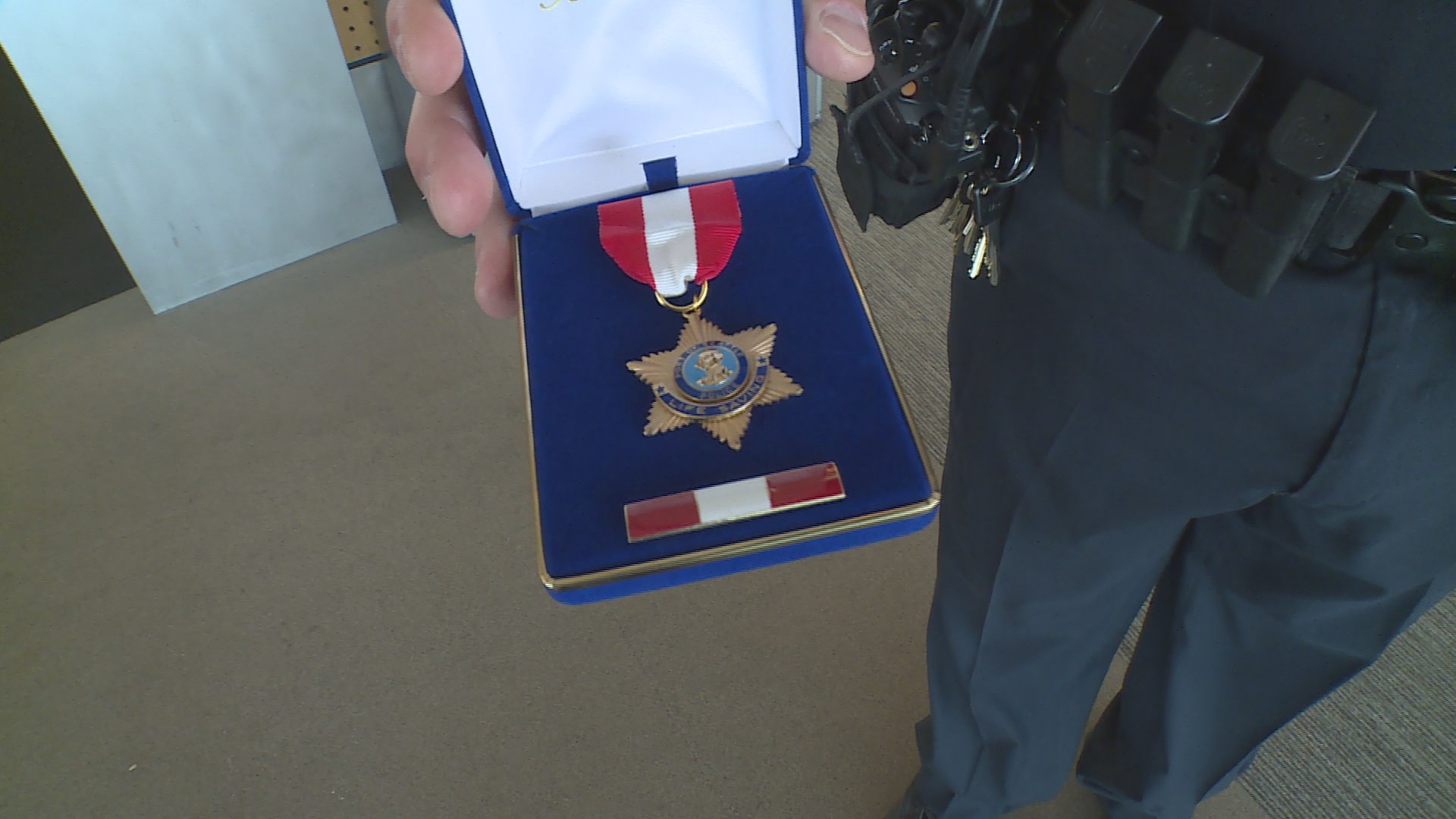 Six officers held the man down while medics treated him.
"The gentleman that they treated was probably four or five minutes away from dying, so if they would've delayed the care, put him in custody, put him in the back of cop car. He ultimately would've ended up dying," said Aaron Tyerman, medical services officer for King Co. Medic One.
Two other officers were also honored during Thursday's ceremony.
Dan Walton had collapsed near the departures area in January and went into cardiac arrest. Two other officers saved his life.
"As I like to put it, a funny thing happened to me on the way to the airport to drop off my wife for her surprise birthday party with her girlfriends, I died," said Walton who thanked Officers Larry Murray and Eric Miles for saving his life.
Officers Murray and Miles performed CPR and used a defibrillator on Walton during the critical minutes before paramedics arrived.
"If it wasn't for the people, the skills, the dedication, and the people of this room today, I wouldn't be here," Walton said.