A tiny room inside Peninsula High School in Gig Harbor houses many a senior girls' big dream. An ordinary school staff office has been transformed into a prom boutique for high school students.
There are more than 170 dresses for students to choose from. Everyone is welcome, but any student in need or whose family is low income gets first dibs. That's almost 40 people so far this year, according to Wendy Wojjtanowicz, site coordinator.
Communities in Schools of Peninsula, a nonprofit group which provides resources to students and families of students in danger of dropping out, created the prom boutique. The number of donations has doubled since its inception last year.
For students, prom dresses, shoes, handbags, jewelry, and suits are all free.
"This is giving them the opportunity to have a beautiful dress but also to attend those rites of passages," Wojjtanowicz said.
High school senior Anna Marshall says she has friends on opposite ends of the economic spectrum.
"There are a lot of girls who can't afford to buy any dresses and don't have any help from their parents, and then there are girls who buy $600 dresses. And that is like so crazy to me," Marshall said.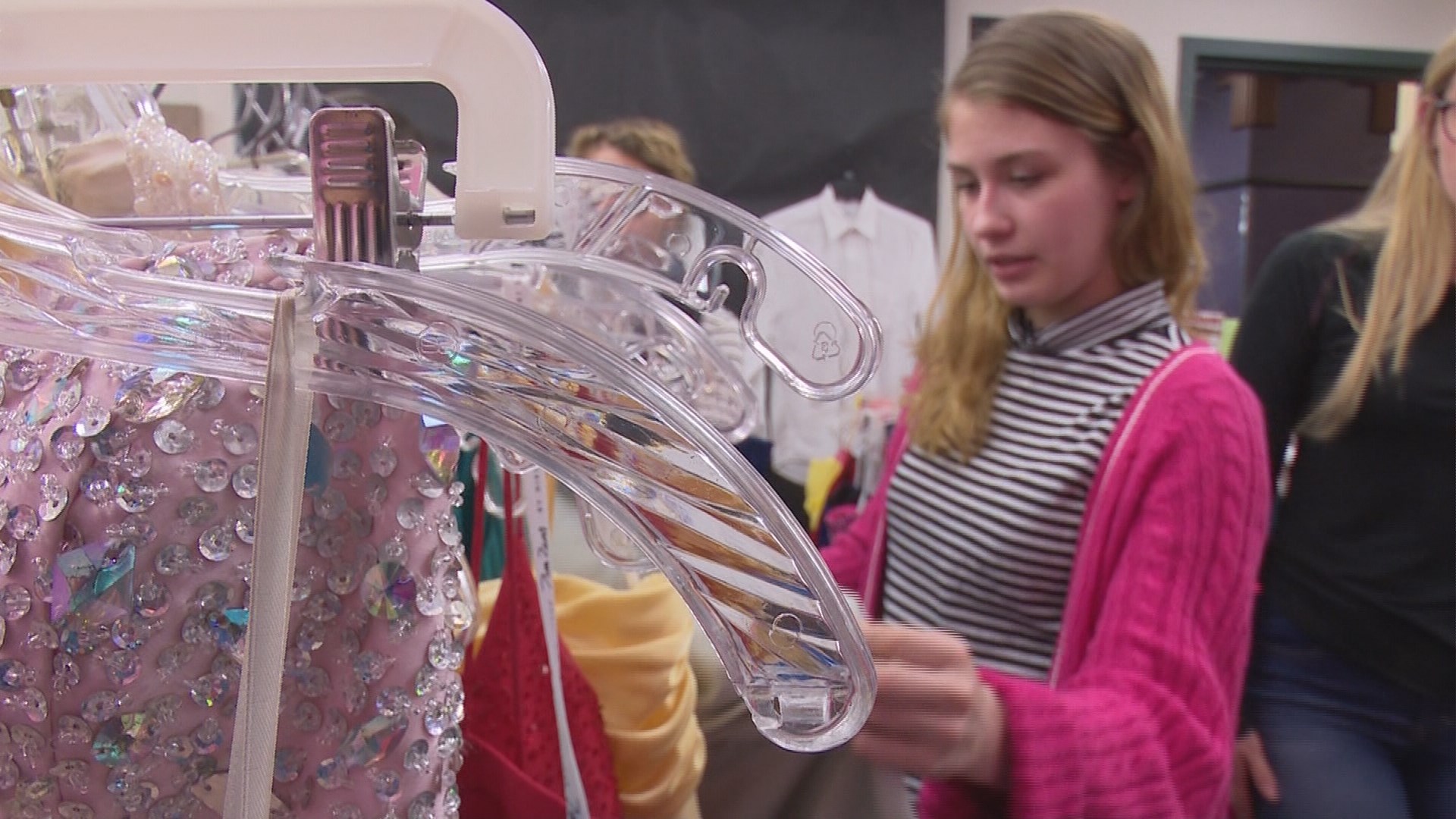 She says the average dress runs about $200, which is still out of reach for her without help from her parents.
"You feel like, 'Hey I can't afford this, everybody else seems to. Everybody else buys these $600 dresses. Why can't I do that?' But when you're surrounded by other girls who are supportive and do the same things as you, it's really encouraging," Marshall said.
The senior girls even have a Facebook group to make sure no one shows up in the same dress.
"No! No one else is wearing the same dress as me. That's a big no-no," the girls shopping said with a laugh.
Some girls and guys walked away with the right dress or suit on Tuesday. However, many of the donated dresses are smaller sizes.
"When they come in, a lot of times they're disappointed, because they didn't find the dress, but I'm like, 'Come back, come back next week, because we might have your size next week. We never know what's coming through the door,'" Wojjtanowicz said.
Many times, she says the right dress does come through the door.
"You could see them look in the mirror and their smiles were just amazing," Wojjtanowicz said. "You could see the dreams of what that night was going to be like."
The prom boutique is open until May 31. To donate or for more information visit Communities in Schools of Peninsula.