PORT ANGELES, Wash. – Clallam County officials rescued an injured bald eagle that was trapped in power lines Sunday afternoon.
A Port Angeles resident reported the injured eagle was stuck at Edgewood Drive and Dry Creek Road about 12:30 p.m. Sunday.
Clallam County Public Utility District turned off the power in the area to allow rescue efforts.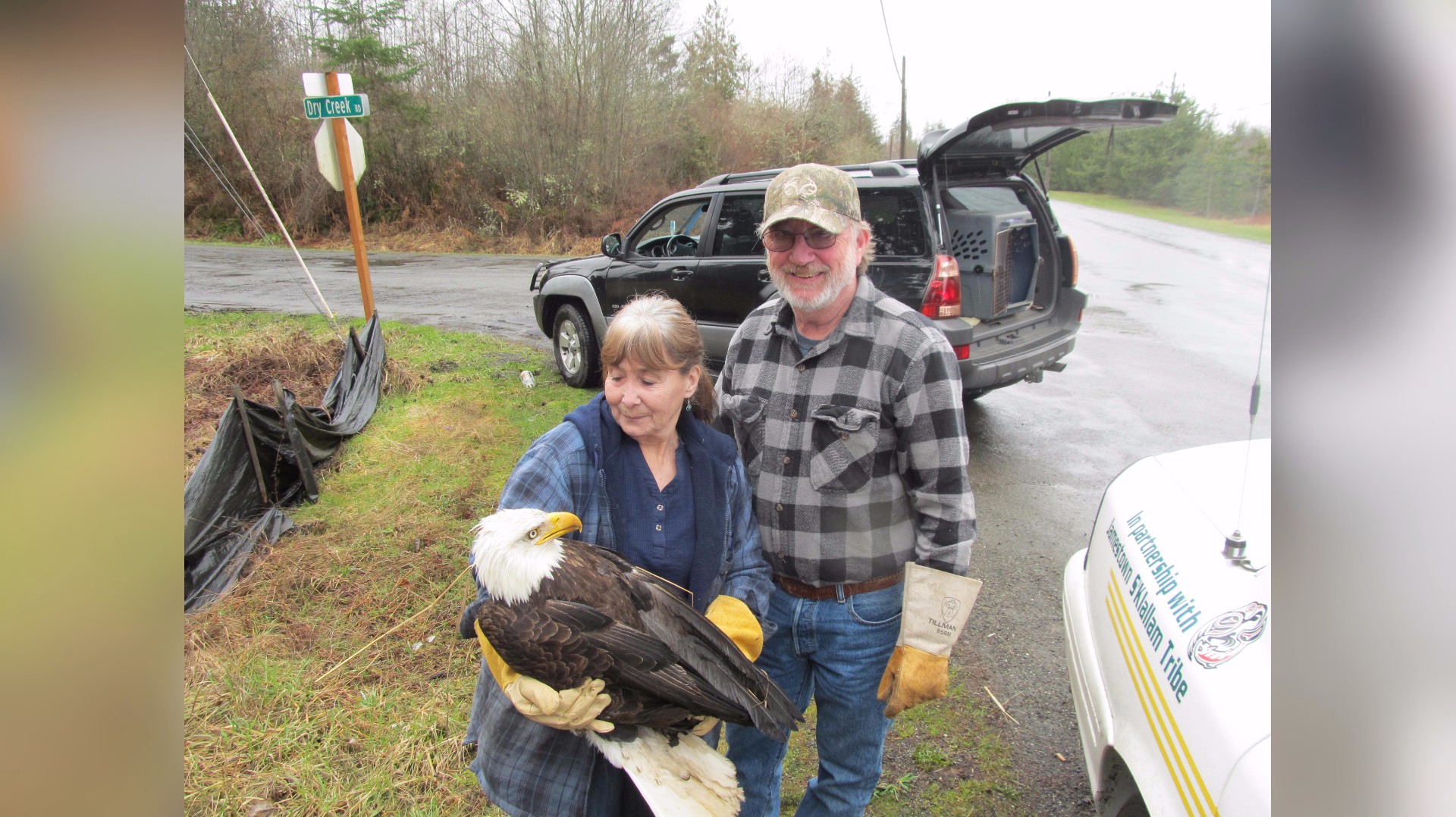 After the electricity was shut off, the eagle self-extricated itself from the power lines, and tree branches from a nearby tree broke the eagle's fall to the ground.
Clallam County Sheriff's deputies gave the eagle over to the Northwest Raptor and Wildlife Center.