Passengers traveling on the Fauntleroy Ferry to Vashon Island are experiencing longer-than-usual wait times, even though ferries aren't leaving at full capacity.

Many passengers contacted KING 5, frustrated with the ferry loading system.
"Vashon residents have worked with WSF and made repeated complaints to WSF for over a year but have been ignored," Rheagan Sparks said in an email to KING 5. "We're told the loading system has been improved, even if we can't see the difference."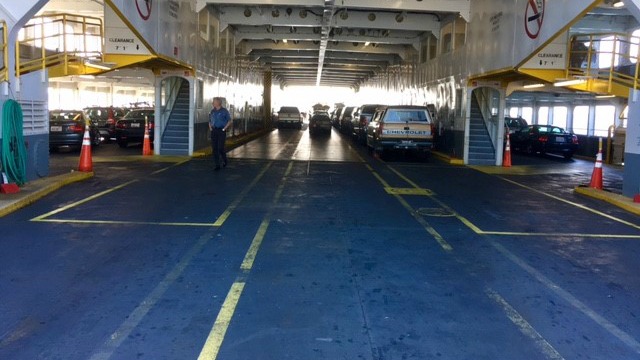 Ferries spokesman Brian Mannion said the DOT understands the frustrations.
"It's busy everywhere, and we're working on ways to speed up the process to use this dock, which was built in 1957, to meet 2017 demands," he said.
In an effort to keep ferries on schedule, the Department of Transportation has been sending them on time, but sometimes unfilled.
The DOT said demand is up on the route because of the summer season. The additional passengers exceed the capacity of the terminals and vessels, leading to longer wait times.
"Even with minor improvement, demand exceeds capacity significantly, which leads to wait times," Mannion said.
The single dock also serves two locations, with room for about 80 vehicles. Ferries sail more than 40 times per day to Vashon Island, which is the DOT's most frequent departure schedule.
Passengers with prepaid passes used to be able to bypass the ticket booth and follow pre-ticketed boarding procedures. They could go straight to the ferry. WSF said that wasn't safe—and will never be allowed again.
"It feels really nice to be able to bypass the toll booth, when you get there, but from what we were seeing, we had someone in harm's way that wasn't getting the results we needed," Mannion said.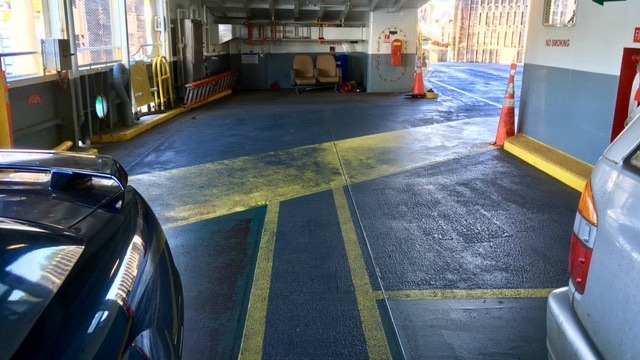 A Facebook group, Vashon Ferry Advisory Committee, aims to drive positive change by discussing ferry issues.
State ferry officials are working with a public task force to improve efficiency at the terminal.
A pilot project with positive results was implemented, but data will be collected for 30 days to see if the new system will be fully implemented.
"The way we're going to measure success is by data," Mannion said. "If we move more people between 3 p.m. and 7 p.m., which is the time when everyone is racing down there to use it, it's a success."
A replacement of the dock isn't feasible because of limited resources throughout the department, as Colman Dock is slated for a major rebuild and Mukilteo is supposed to get a new terminal, Mannion said.