Northbound Interstate 5 drivers should expected delays this weekend and next as crews repair a bridge near Olympia.
The northbound lanes on I-5 at Pacific Ave. will be reduced to two narrowed lanes from Friday night to Monday morning both weekends. Washington State Department of Transportation officials expect significant backups.
Workers will rebuild a bridge approach slab, which is the piece of concrete that connects the lanes to the bridge, WSDOT said in a blog post. They will remove the existing slab, clean up the material under the highway and replace the roadway surface.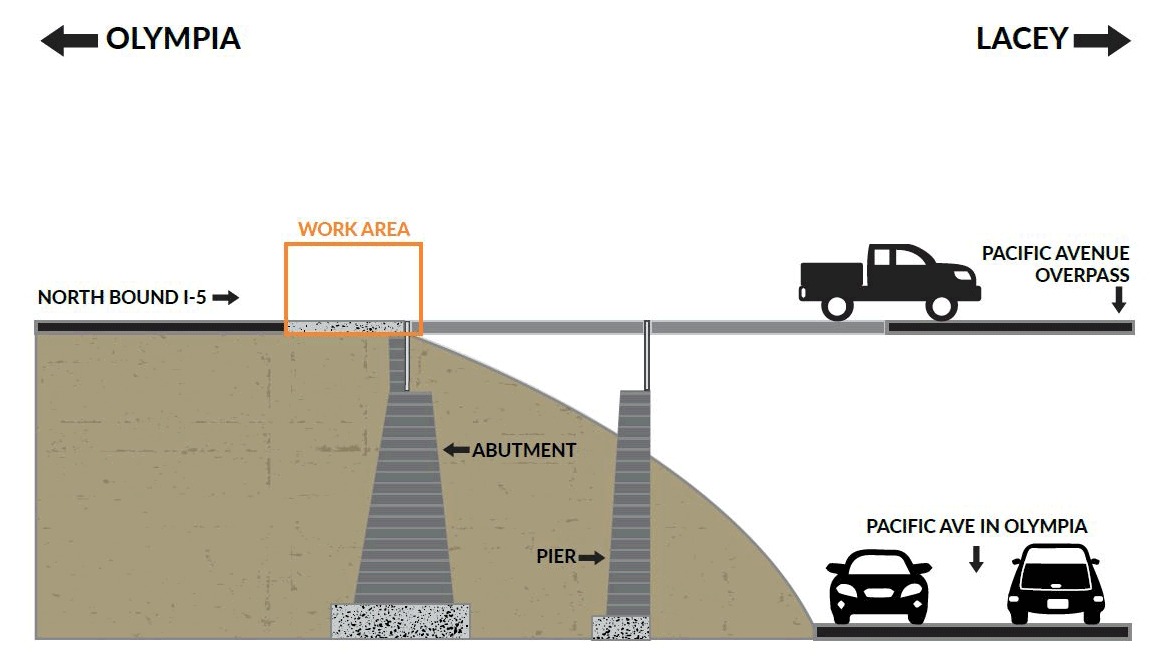 Crews also have to replace a bridge expansion joint, which allows the bridge to move and flex with changing traffic and weather.
To avoid miles-long backups, the WSDOT recommends traveling before 9 a.m. or after 9 p.m., having a full gas tank before hitting the road and driving carefully.
The work has to be completed in mostly dry, warm weather in order for the concrete to set well.