A man was killed in an early morning 2-alarm house fire in Port Townsend on Saturday.
Firefighters arrived at the home on the 300 block of Cook Ave. Extension shortly after the fire was reported at 7:44 a.m. Flames were coming from the house's walkout basement, according to East Jefferson Fire Rescue Public Information Officer Bill Beezley.
One man was found conscious on the front lawn. Search crews found another man unconscious inside the home. Firefighters dragged him outside and immediately began CPR, which was unsuccessful.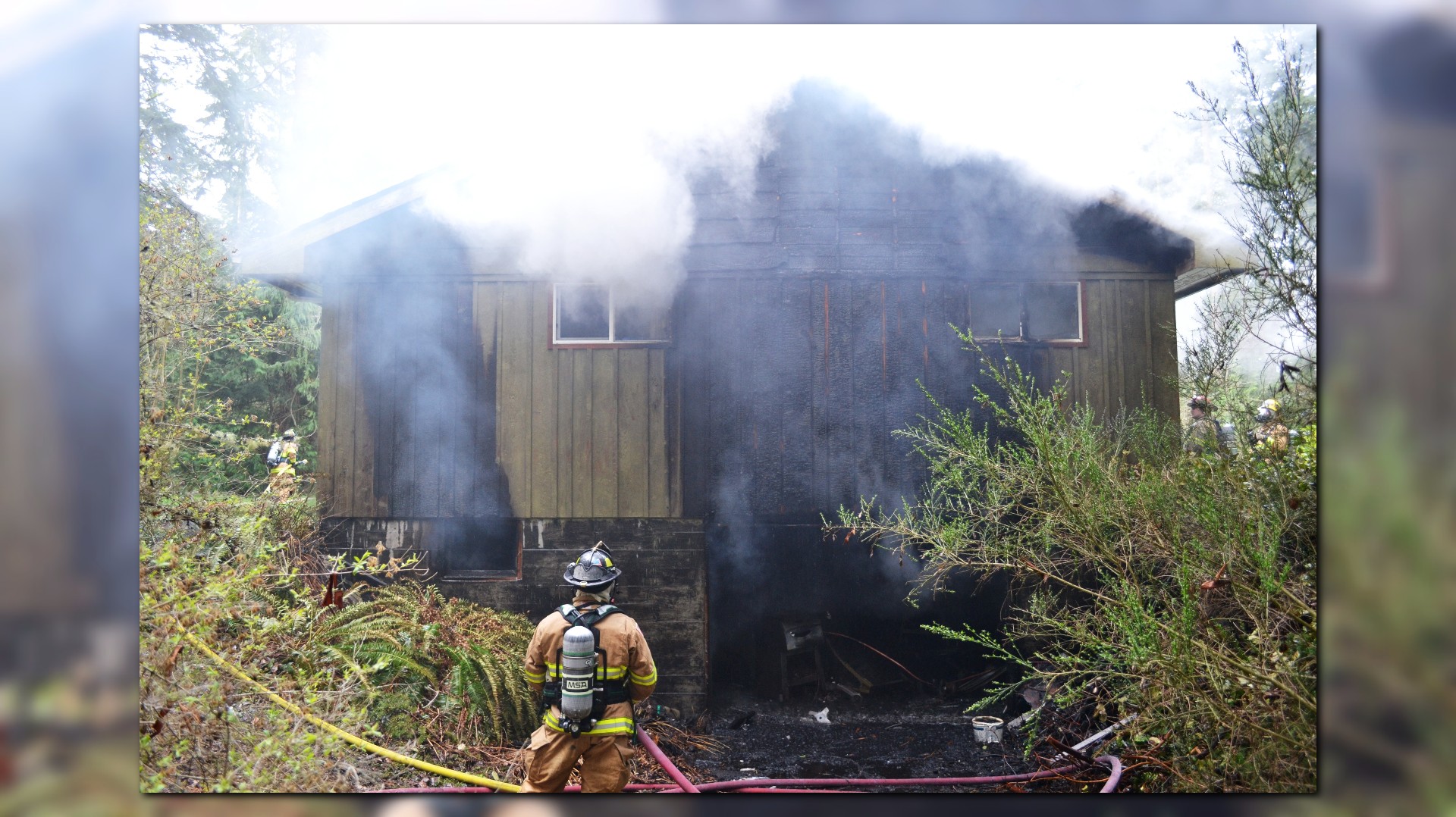 The fire was put out at 9:23 a.m., according to East Jefferson Fire Rescue Deputy Chief Ted Krysinski.
According to the man found on the lawn, he and the other man were in the house when he heard sounds coming from the basement. He opened the door to the basement and smelled smoke. He went outside and around the house to investigate and saw flames shooting out of the windows of the walkout basement. A friend staying in an RV behind the home called 911.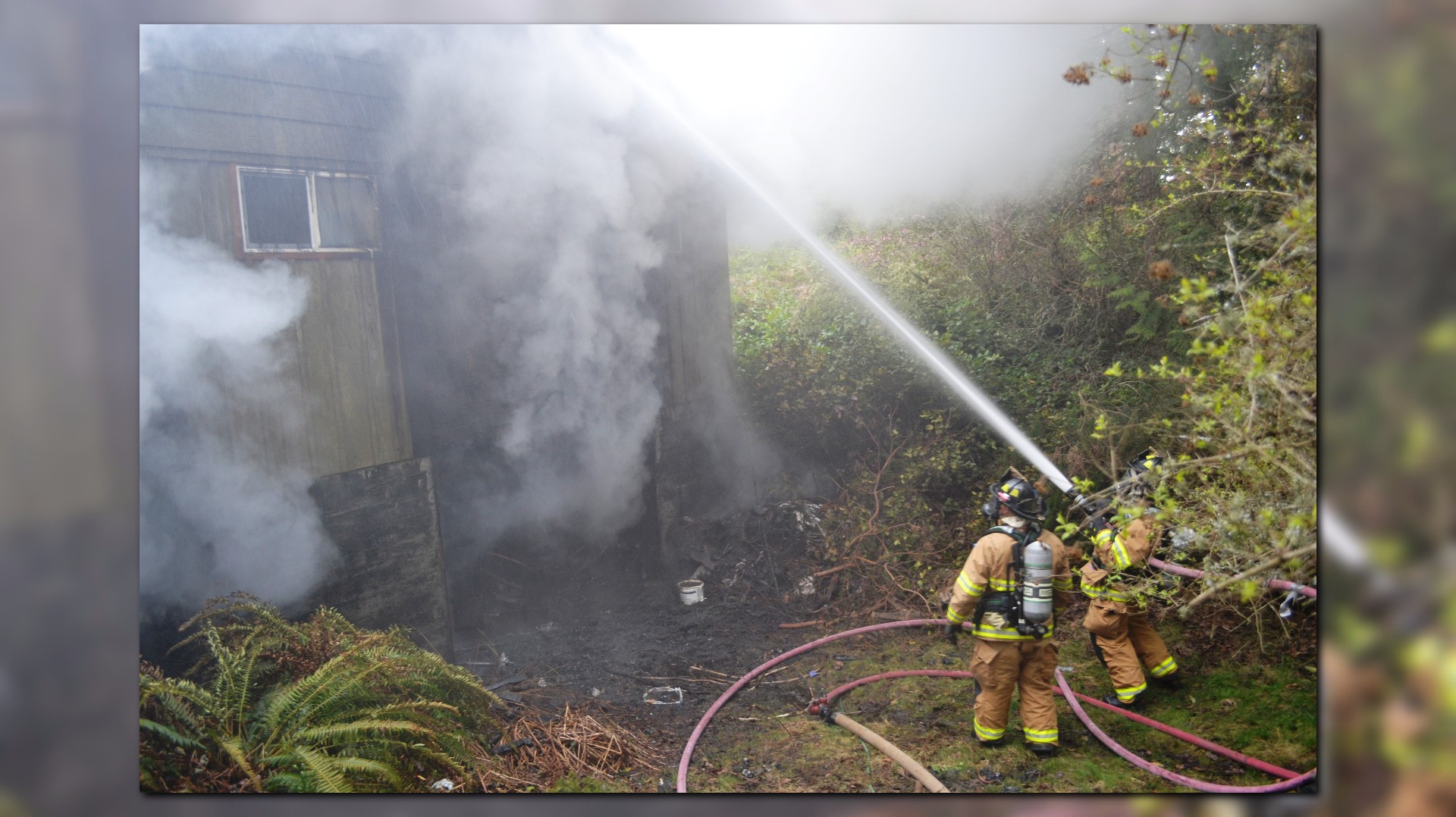 The Jefferson County Fire Investigation Task Force is investigating the cause of the fire.