(Warning: GRAPHIC IMAGES BELOW of a hand almost completely blown off by a firework. Those viewing in the app will need to click on this link)
Kurtis Musewicz of Lakewood is sharing his personal story about how dangerous fireworks can be. They cost him four fingers on one hand.
Musewicz, 17 says he found a mortar-and-shell firework last month. He said he thought it was a dud, but then noticed there was a still a fuse on it.
"It thought the fuse was long enough to relight it and throw it," he said.
As he held the firework in one hand, he lit the fuse with a lighter.
"As soon as I lit the fuse, I had a fourth of a second before it blows up," Musewicz said.
His ears were ringing. He looked at his friend and then down at the hand that was holding the firework.
"What I saw was like the right side of my hand was hanging off. Bone sticking out. Bleeding," Musewicz said.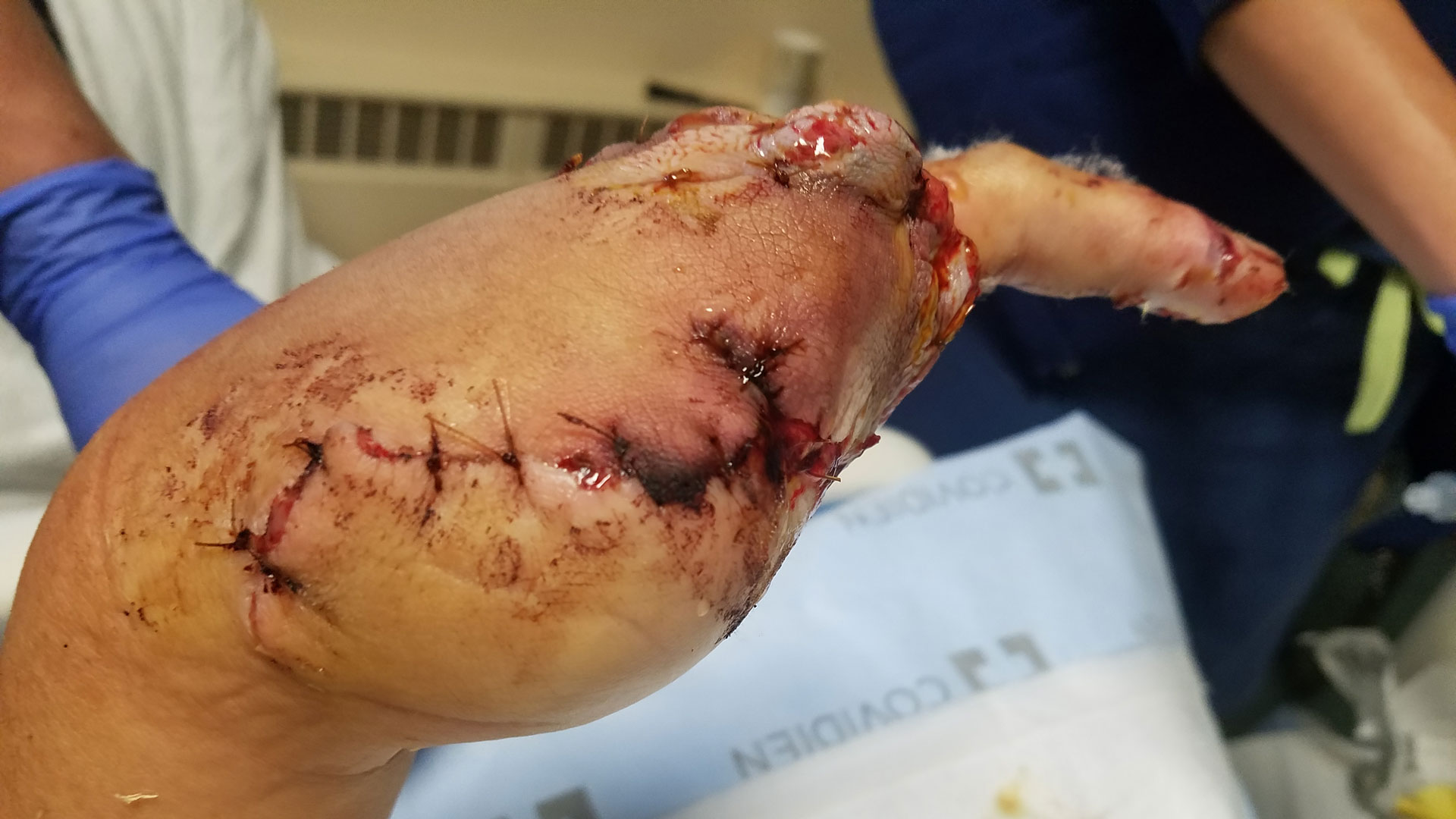 He was rushed to Harborview Medical Center.
Musewicz believes the type of firework he was using was legal, but a recent study at Harborview revealed that even legal fireworks -- particularly the mortar-and-shell-type -- can be just as dangerous as illegal devices.
He now wants to send a message to others this Fourth of July.
"Be careful and follow the direction on the packaging. All the warnings," Musewicz said, something he admits he didn't always do.
He said it's right there on the package: "Do not try to relight."
He doesn't want anyone to end up like him.