One man was killed and two women injured when a car crashed into a Centralia home Sunday night.
Alyssa Taylor and Alex Escamilla want to know what happened to their friends.
"I see the tire marks and everything, must've been going pretty dang fast," said Taylor, who stopped by the scene of the crash on West 6th Street and F Street.
19-year-old Austin Courtright died after he allegedly smashed a car into a house. Two young women were also in the car and survived.
Family members said Courtright had an outstanding warrant, and what happened next turned fatal.
"He was a good kid that made some bad choices," said Monica Kelley, Courtright's aunt.
Sgt. Carl Buster with Centralia Police said a police officer tried to pull over the vehicle for failing to signal. Instead of stopping, the car took off at a high speed.
"Went through a couple of intersections without stopping, lost control and unfortunately went into a house," said Sgt. Buster.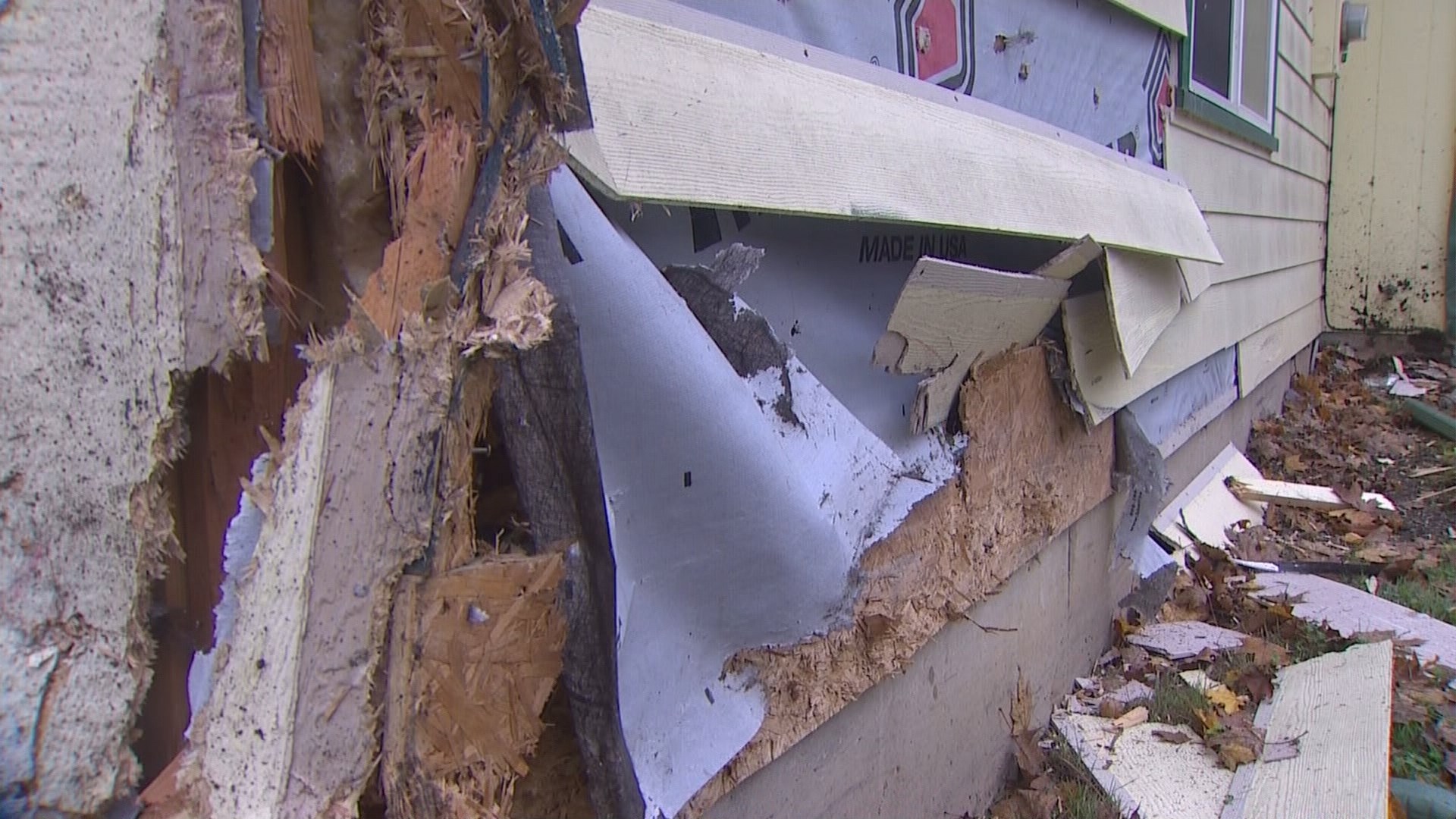 Wesley Purdue, was sleeping when he felt his house shake.
"Out of the blue it just sounded like an explosion went off outside of my house," Purdue said. "I went outside and two people had been ejected from the car. The gentleman that was in the road, and there was another woman that was outside of the vehicle on the ground, and she was conscious. And then there was another woman that was stuck in the backseat of the car. She was conscious too, and when the fire department arrived, they used equipment to cut part of the car so they could get her out."
Purdue jumped into action, despite emergency crews en route.
"The guy was unresponsive at that point," Purdue said. "We tried to feel for a pulse. We couldn't feel a pulse, so we started CPR. The paramedics arrived on scene, and took over at that point."
Centralia Police said there was no dash camera video, and now Washington State Patrol is putting the pieces together to investigate what happened.
"We're devastated by what happened and the entire family is sorry for what happened," said Kelley. "We're happy to know that the two women in the car will be alright."