At least 313 people in Washington died of heroin overdoses in 2015.
One of those people was 18-year-old Rachel Meyers.
"Rachel was sweet. She was my middle daughter," said her father Scott. "She loved animals."
Meyers said his daughter had the heart of lion. She was always looking out for the people who needed a friend. That trait never changed, but when she was 16, something in Rachel shifted.
Meyers would only later learn Rachel had been raped by an adult. She started taking pills; mostly oxycodone, which was fairly cheap back then and abused by lots of kids.
Rachel's addiction progressed past pills.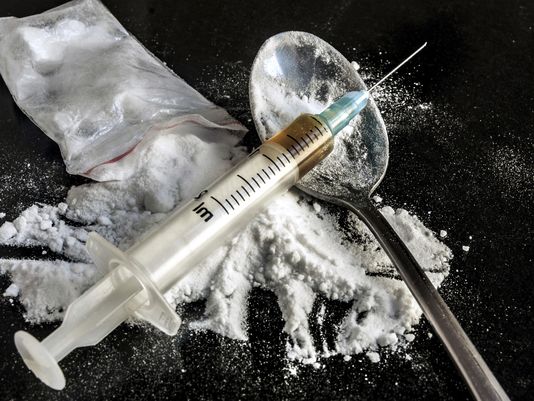 "Anything of value, she got a hold of and was able to fool me for quite a while," said Meyers.
Meyers eventually caught on and he got Rachel to agree to go to a youth addiction treatment program in Yakima.
"And they explained to me when I got there, in the state of Washington, as you turn 13 you have the right to refuse medical treatment for substance abuse, mental health and reproductive health," said Meyers.
Learning that the age to refuse treatment was 13 blew Meyers' mind.
Not long after Meyers dropped Rachel off at treatment, she chose to walk away. The struggle between the two intensified; he pried, while she insisted on privacy.
"I noticed she'd been wearing long sleeve shirts all summer. And so I said, 'This is going to upset you, but I want you to stop for a second and I want you to roll up your shirt sleeve,'" said Meyers. "And then she did and there were a few marks. And she said well that's not…I said 'Rachel, those are track marks.'"
Eventually Rachel admitted she was using heroin. It snatched her quickly and deeply pulled her into a frighteningly nasty world. Meyers even snapped troubling pictures of his daughter passed out, surrounded by heroin.
"I would come home and there would be the fire trucks, ambulance, stretcher out there and then go down in her room and she'd be slumped over with drug paraphernalia around. Needles, heroin," said Meyers.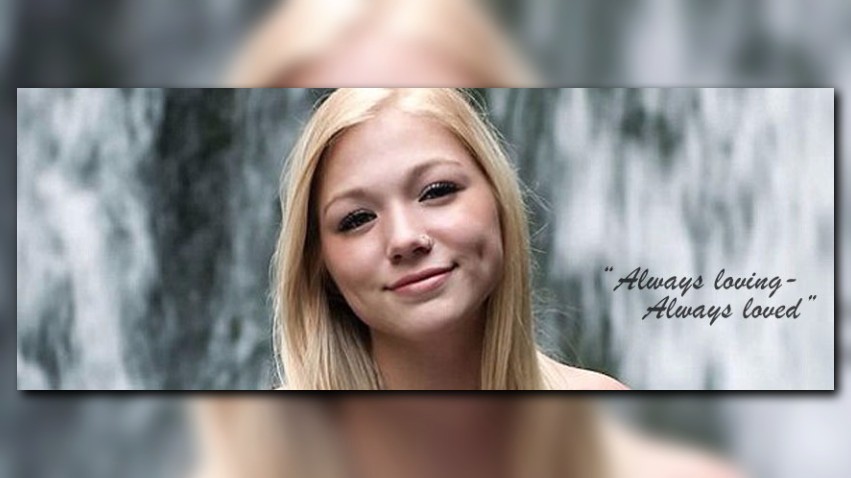 Meyers even tried getting police to arrest her. At that point, jail would be preferable to a place where she could continue to use.
"What do I have to do to get her arrested? 'She has heroin here, will you arrest her?'" said Meyers. Police said no.
Meyers pleaded with Rachel to go to rehab. At one point, she stayed clean for six weeks until she fell back in with an old boyfriend. On March 30, 2015, Meyers got a phone call from a paramedic in the middle of the night.
Paramedics told Meyers they had been working on Rachel for 40 minutes. He waited for them to say she was alright.
That time, they could not bring Rachel back.
Meyers rushed to Rachel's grandmother's house where he found his little girl. Her small body on the floor covered with a blanket.
"Her nana was holding her hand and her sister was running her hands through her hair and she was still warm, so I said 'You know, I want to giver he a kiss, you know,'" said Meyers. "So, I lifted up the thing to give her a kiss and her eyes were still open and that's got to be one of the most haunting things."
Meyers keeps Rachel's room just as she left it. He is just not yet ready to let go of the space, nor is he able to let go of the troubling fact that he could not get Rachel, as a child, into rehab.
"I'm completely shattered. I took a leave of absence that day and I haven't gone back to work," said Meyers.
Meyers' work now is turning his pain into a passion he calls Rachel's Law. The proposed legislation would grant parents the authority to commit their children under the age of 18 into rehab for 14 days.
"Maybe it would have kept her off the street long enough," said Meyers.
Today, Meyers' life is set to a symphony of maybes.
"Maybe it would have kept her away from some of her friends. Maybe I could have got her to see the light," Meyers said.
He believes heroin addiction must be treated like a disease, not a decision. That is the way to help people like Rachel break free.
"I never did find a way and that's what hurts so much," said Meyers.