Love was in the air at the Seattle Aquarium a few weeks ago.
An employee at the aquarium was surprised by his boyfriend during a routine seal training session. Not with a new trick, but with a ring!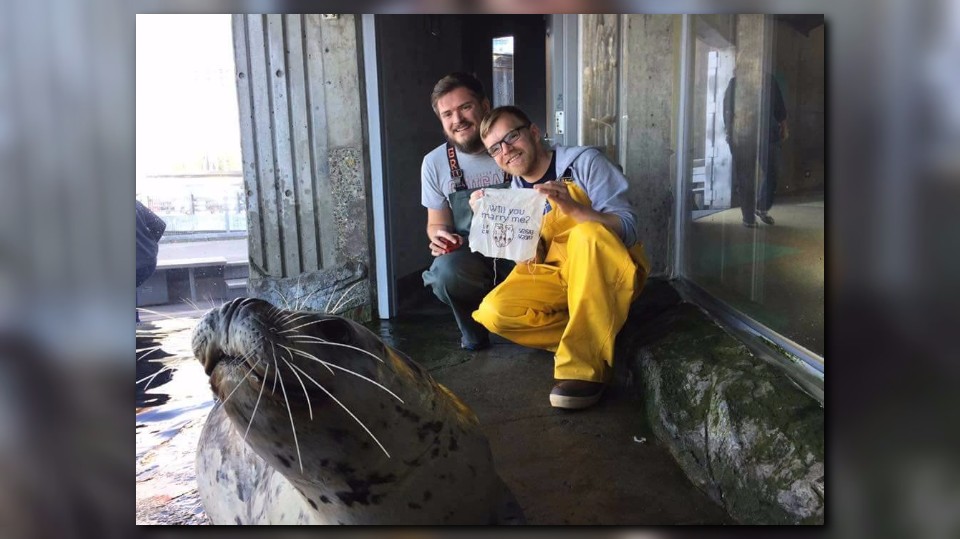 Logan Fink, an IT Helpdesk technician, proposed to his boyfriend Chris Russell, who used to work at the aquarium.
Harbor seal Barney was a big help in popping the question. He posed with a hand-stitched note and a ring.
Logan says he started planning the proposal in January and worked with several staff members to make it happen.
"Naturally, our families were also a part of the process, including my sister, who embroidered the message with the question (she could not attend since she is currently living in Peru)," writes Logan. "In case anyone was wondering, he said yes."
We're sure the proposal was sealed with a kiss.
"Best fishes to Logan & Chris!," the Seattle Aquarium said in a Facebook post congratulating the couple.