Even as Amazon builds out millions of square feet of new offices in the Seattle area to accommodate its rapidly expanding headcount, the online retail giant still appears to be hungry for more, GeekWire has learned.
Amazon is listed as the tenant in several permit documents for an interior renovation project at the former headquarters of Seattle insurance company Pemco at 301 Eastlake Ave. E., just blocks from the online retail giant's home base in the South Lake Union neighborhood.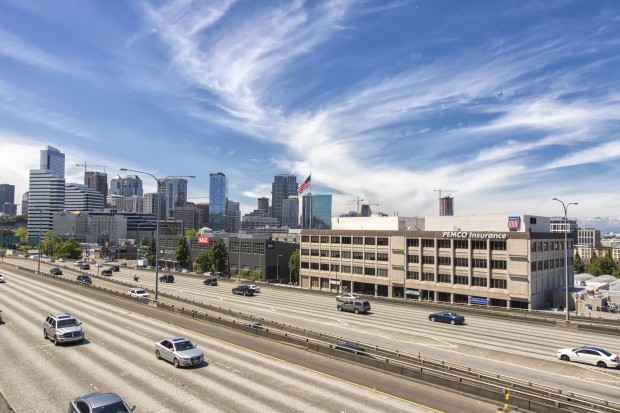 The structure is not a huge one, with two older, adjoining buildings totaling 168,300 square feet. But its location — right off Interstate 5 next door to REI's flagship store — is one of the most visible in Seattle. It's a site that gridlocked commuters going both north and south see every day, potentially giving Amazon an even greater higher profile in the city.