Microsoft wants to work with the government to help connect rural Americans to broadband internet.
The tech giant on Monday revealed its new "Rural Airband Initiative," a three-pronged plan that aims to help bring broadband connectivity to two million people living in rural communities within the next five years.
Microsoft will partner with telecommunications companies across 12 states over the next year — Arizona, Georgia, Kansas, Maine, Michigan, New York, North Dakota, South Dakota, Texas, Virginia, Washington, and Wisconsin — and invest in capital projects before seeking a revenue share from operators to recoup an investment. It will use the proceeds to invest in additional projects.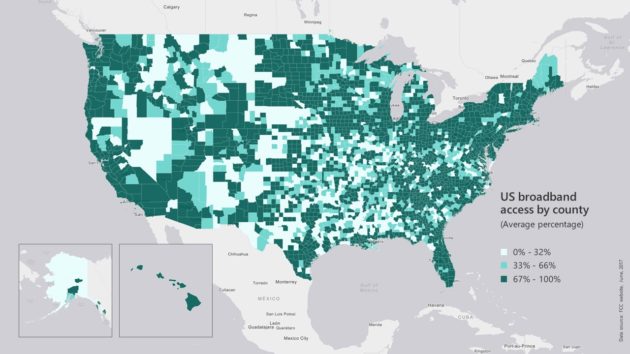 The company's philanthropic arm will also put money toward tech training for people living in rural communities; Microsoft has already inked a partnership with the National 4-H Council to do so.
Read the rest of the story on GeekWire.