The Race Across America is considered to be one of the most grueling tests of endurance anywhere in the world.
"For me personally, this will be the biggest athletic thing that I've ever done or ever probably will do in my life," said Derek Hill.
By day Hill's a Kirkland cop. But when he's not busting bad guys, he's most likely on the bike.
He and good friend John Bergen packed up the van and trailer Tuesday and headed south. On Saturday they will begin a 3,000 mile race from Oceanside, Calif. to Annapolis, Md. It's called the Race Across America, or RAAM, and they're one of 10 two-man teams who qualified.
"A million petal strokes," said Bergen. "And when you're wasted, when you're sleep deprives, when you're nutritionally depleted, you're still going to be on the bike a minimum of 12 hours that day."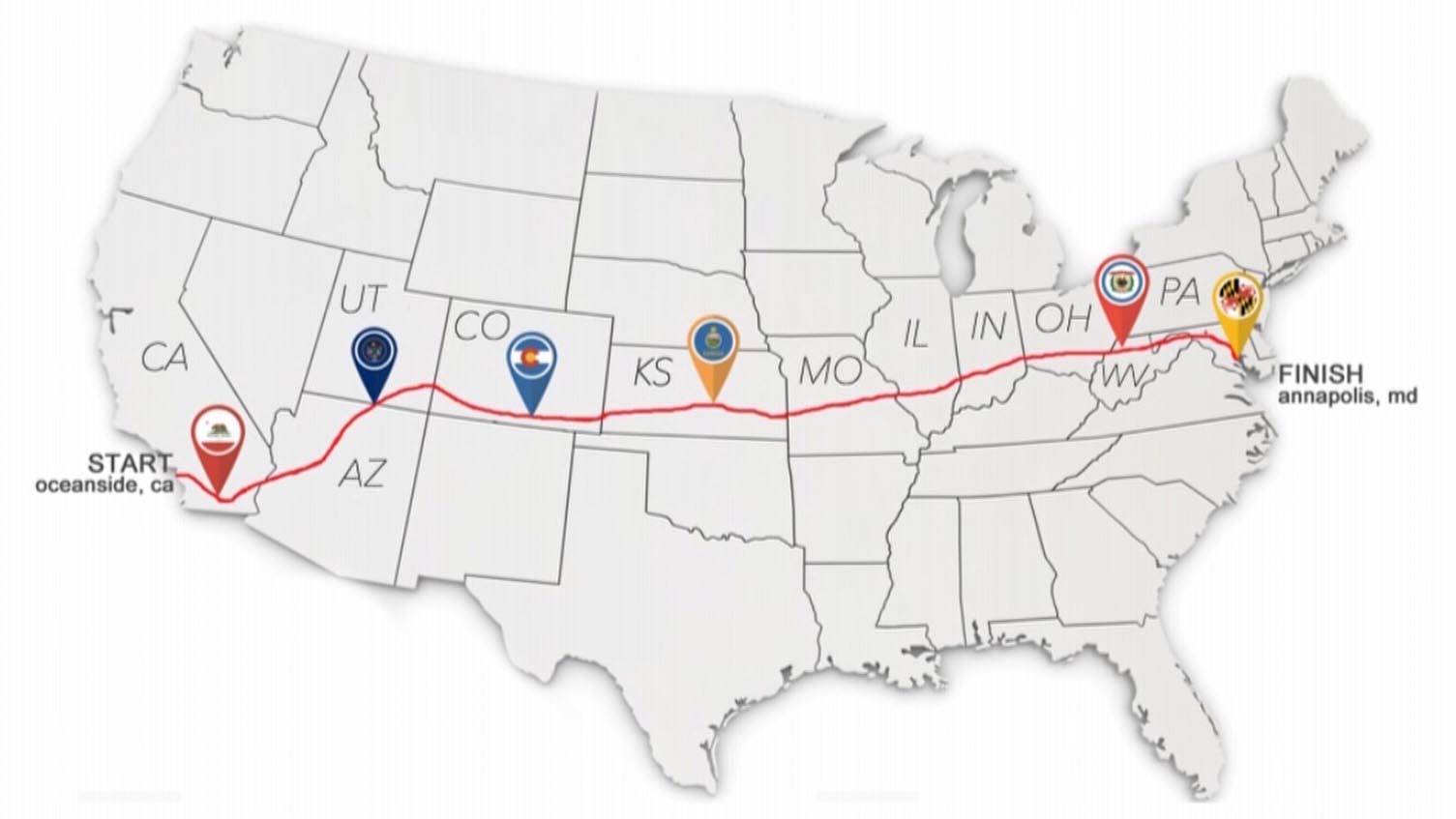 The two met several years ago while competing in Ironman races. From there they forged a friendship and took it to the next level in the form of endurance racing. To put it in perspective the Tour de France is 2,200 miles over three weeks, albeit at higher speeds. They hope to complete the RAAM in under seven days.
"Six days, nine hours, 41 minutes to be exact," said Hill with a laugh.
He'd like to break that record, but knows they need a lot of help. The weather has to cooperate for one. They also have to pray for no equipment failures. And then there's the shear brutality of being on a bike for 12 hours at a time. At the end of that shift they trade spots, and the the rider then climbs in the van for a little nourishment, maybe a massage, and some sleep. Because in 12 hours he'll be back on that bike.
"You know, we're not exactly normal, and we're seeking and always trying to test ourselves, and figure out what those limits are," said Bergen.
And test the limits of their marriages they joke.
It's not just the week-long race, it's the nine months of preparation leading up to it. That includes hundreds of hours of riding and trying to simulate the conditions they'll be facing along the way.
First through 120-degree temperatures in the Mojave desert. They'll cool off at 11,000 feet in the Rockies. Then it's off to the Midwest for a little humidity and headwinds. Their three-car, 12-person support crew will be with them every mile of the journey, making sure they maintain proper fluid and food intake. They say at this level, it's almost down to a science.
Many of the teams also use the ride as a fundraiser. Hill's was a no-brainer.
"Immediately I wanted to raise money for Behind the Badge Foundation. Just because of what I do, it's very near and dear to me," he said.
Funds support families of fallen officers in Washington state. It's part of the giving back, after all of the support they've received from family, friends, and sponsors who are making this venture most would consider a nightmare, a dream come true for Team Bergen-Hill.
Check out their website where you can donate to the cause, or just follow their progress along the way.