You'd think for a middle school kid approaching 300 pounds, the last place Mitchell Lampron would put himself is on the track team.
But that is exactly where he wants to be.
Lampron is far from a prototypical athlete. He's more the stereotypical kid who gets bullied, and that has certainly been the case throughout his 13 years.
Instead of hiding from his troubles, however, Lampron is running full-speed at them.
"I keep saying if I want to lose weight, I have to keep going," said Lampron. "I have to prove to my team I can do for them and prove to the others I can do it."
Lampron competes for Snohomish's Centennial Middle School. He runs sprints, relays, throws the discus, and even has a go at the high jump.
He said he has always been a big boy but decided he was going to get in shape. He saw running track as the most obvious way to get fit.
Lampron started the season at 286 pounds and is now down to around 250.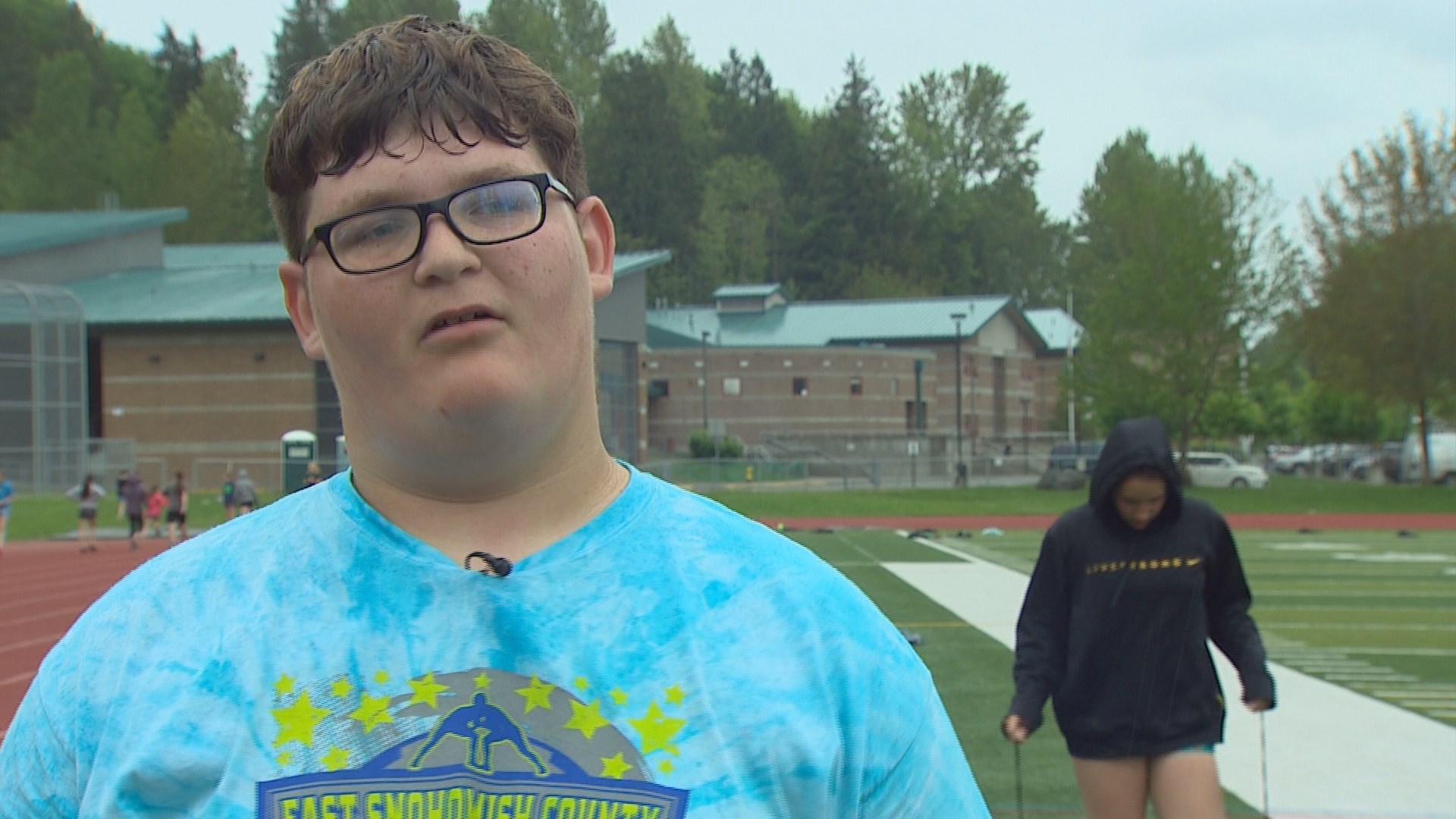 It takes a big person to make such a public statement, and he's only 13 years old. Middle school can be cruel, but that doesn't bother Lampron.
"You have to have faith in yourself and faith in those around you," he said.
There is no shortage of faith at Centennial.
There are times when Lampron has to stop running the mile and walk. His calves and stomach cramp. He is typically two laps behind the rest of the runners. It's at that point, however, that his teammates help get Lampron to the finish line.
They surround him as he struggles through the final lap, chanting his name, patting him on the back, and letting him know they are with him to the very end.
"They're family to me now," he said. "We'll always be a family on the track."
"He's a special kid," said track coach Joey Hammer. "He inspires us all. To see those athletes stepping up for him the way they do, I love it. There's nothing better."
Lampron has never won a single race, but maybe that's not the point. Maybe just getting to the finish line is victory in itself.
"I just want to prove to myself that anything is possible," said Lampron.