Seattle Fire rescued four passengers from a rolled vehicle in Seattle's Maple Leaf neighborhood Friday morning.
The vehicle hit two parked cars and then rolled onto its side.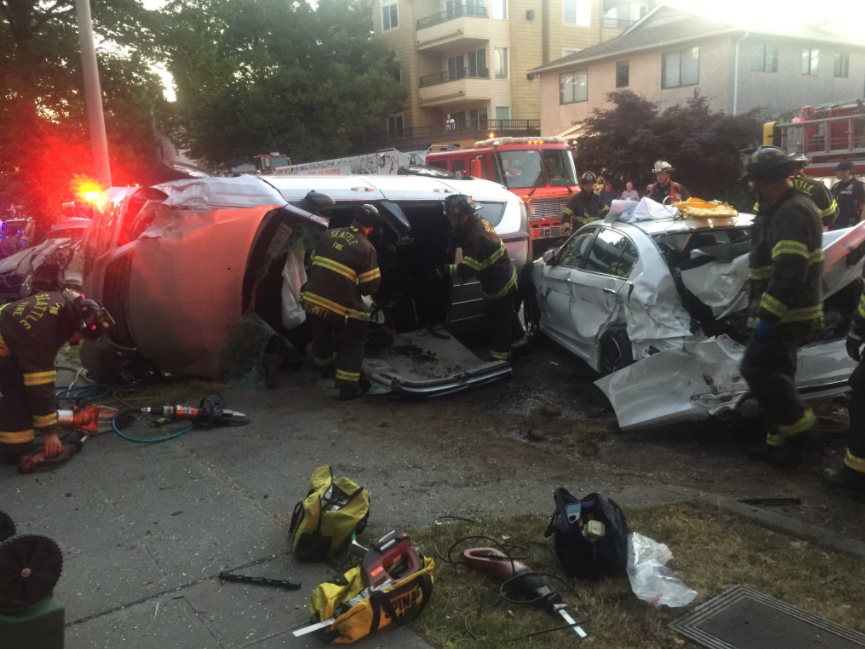 Firefighters had to extract a 21-year-old male. A woman, a toddler, and an infant were already out of the vehicle when crews arrived. All four were transported to a nearby hospital. They are in stable condition.
Seattle Police say the driver is being investigated for driving under the influence.
I didn't see it, but neighbors told me that there was a bottle of alcohol that was laying on the ground next to the rolled over car pic.twitter.com/0VjtR5ut4Z

— KING5 Photog Jim (@King5unit9) July 7, 2017
This is the 2nd time since April that this couple's car has been hit while parked along Roosevelt. pic.twitter.com/9UYuTflwO4

— KING5 Photog Jim (@King5unit9) July 7, 2017