Saving a life with CPR just got a little easier in Gig Harbor.
Gig Harbor Fire and Medic One and Key Peninsula Fire Department announced Wednesday they bought AutoPulse devices, which administer consistent CPR to patients.
Gig Harbor and Key Peninsula are the first EMS providers in Pierce County to use the devices.
The system squeezes the patient's chest, improving blood flow to the heart and brain, while allowing first responders to focus on securing the patient on a stretcher, transporting the patient through tight spaces, or attending to other injuries.
"Due to its physical challenges, delivery of high-quality manual CPR is difficult to provide in many situations, and can quickly become tiresome for rescuers to do for prolonged periods of time," Key Peninsula Fire MSO Battalion Chief Bill Sawaya said in a release. "Significant decreases in quality have been seen after as little as one minute."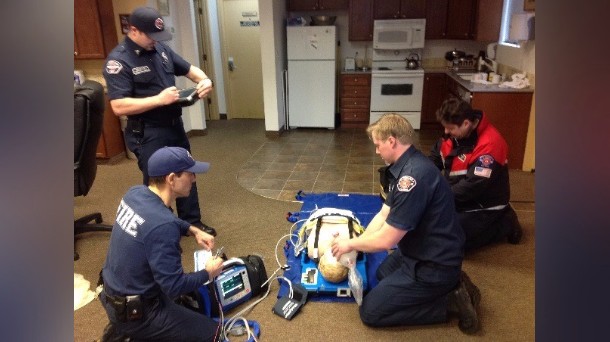 Sudden cardiac arrest is the leading cause of unexpected death, and kills about 325,000 people in the U.S. and Canada each year. Less than 8 percent of victims survive it, but improvements in resuscitation practices could save half those victims, according to Gig Harbor Fire.
AutoPulse reduces interruptions in compressions by more than 85 percent, according to Gig Harbor Fire.
Consistent compressions are important, because the chance of survival decreases with each minute that passes, according to Gig Harbor Fire and Medic One EMS Division Chief Calvin Johnson. After 10 minutes, survival is unlikely.
"With it, we are better prepared to deal with (sudden cardiac arrest)," Johnson said in a release.