How much time should kids spend in front of a screen? Dr. Wendy Sue Swanson of Seattle Children's hospital shares tips to manage your child's tech time.
The American Academy of Pediatrics has released refreshed screen time and media guidelines for children and adolescents. Use their Family Media Plan to help you to think about media and create goals and rules that are in line with your family's values
Key takeaways for parents
No more two hours of screen time per day
Avoid ALL screen time for children under the age of 18 months
Exception: video chatting and FaceTime are approved for use at any age
Children ages 2-5 should consume no more than one hour of high quality content per day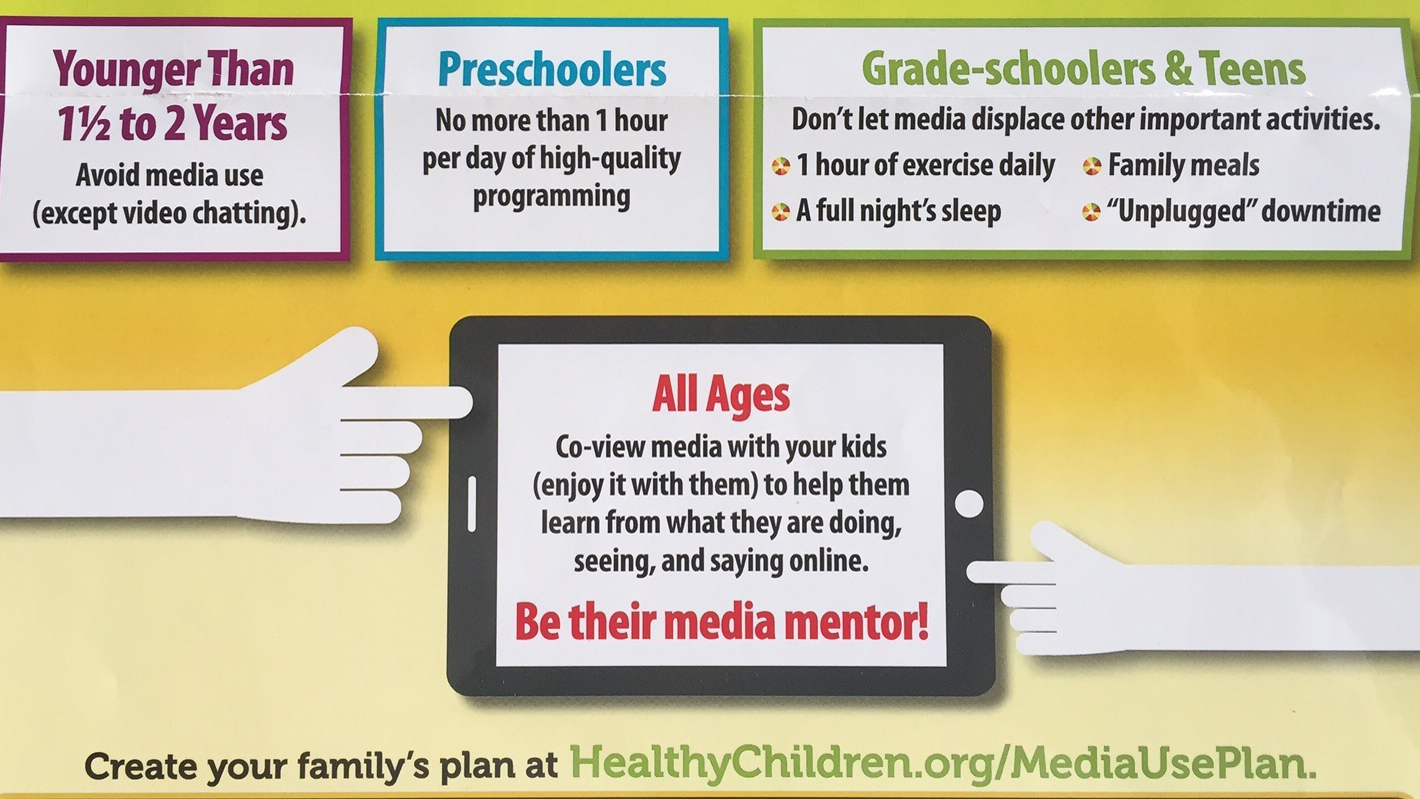 Best practices
Follow Swanson's three C's rule: Curation, Co-viewing and Compartmentalization
No screens or devices one hour before bedtime and store devices OUT of the bedroom.
Avoid fast-paced, distracting and violent content.
Do not use screens and device to calm children.
Resources