If you can't get to the path of totality Monday, or missed your chance to get safe eclipse glasses and want to avoid looking at the sun, you can watch the eclipse – and all of the news coverage surrounding the historic event – on all of KING's platforms.
Here's how you can watch:
On TV
KING on air coverage begins at 4:30 a.m. Join KING's team of reporters around the state and watch as KING's cameras capture the totality, from Lincoln City to Madras.
On KING5.com
You can also watch live, commercial-free coverage from our sister station KGW in Portland here.
And we have a live stream that simply follows the eclipse as it crosses the U.S.
On Facebook
KING will run a Facebook Live leading up to the eclipse, and another once the eclipse starts in Oregon. Like KING on Facebook to watch continuing coverage and join the conversation around this once-in-a-lifetime event.
On the KING News App
You can also watch the KING live feeds of the eclipse and eclipse news stories on the KING News App in the "Watch Live" section in the app.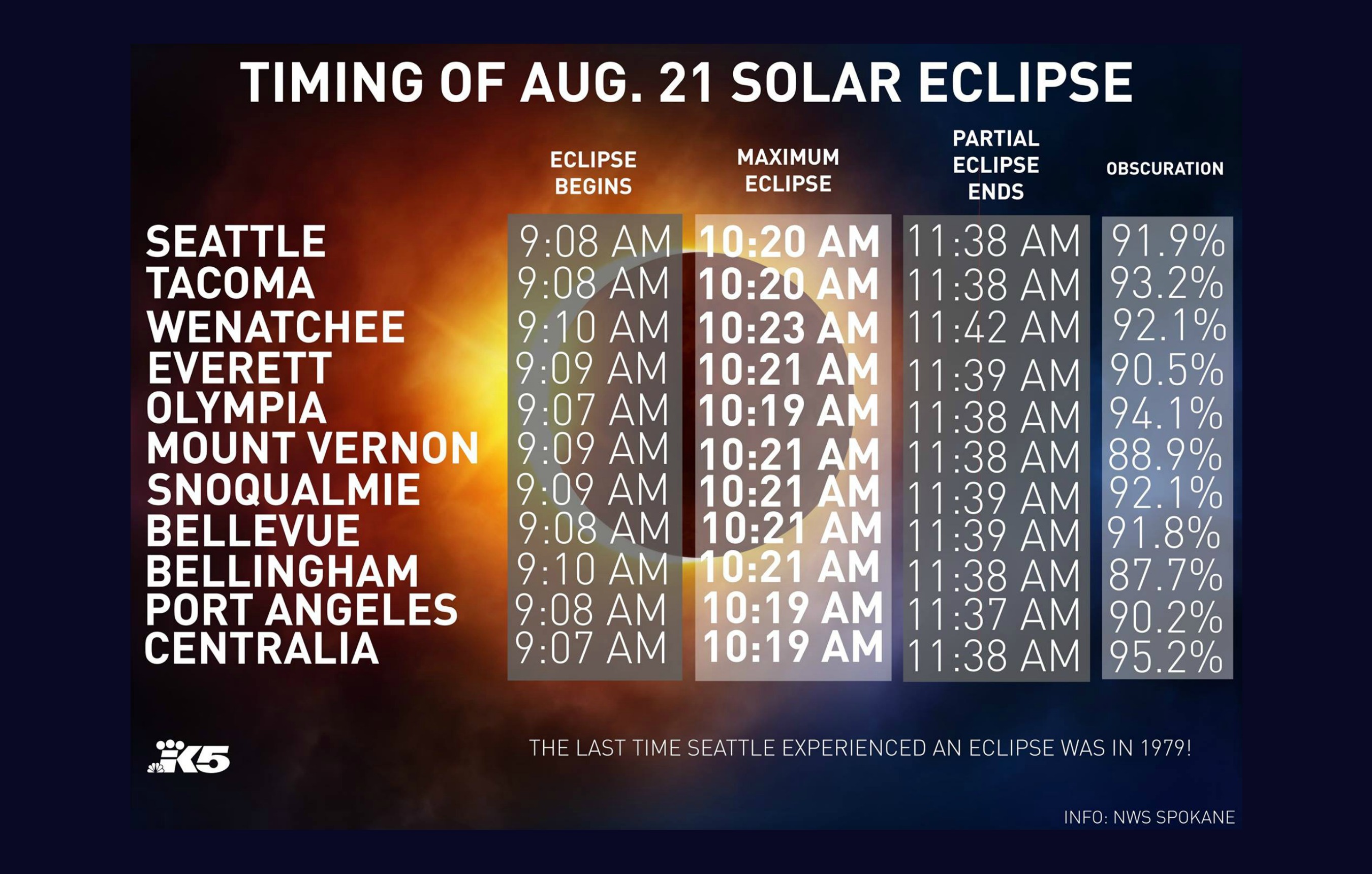 Related content
Complete KING 5 eclipse coverage
Download the Seattle Traffic App
Don't try driving to the eclipse zone Monday morning