The suspect in a deadly hit-and-run at a Grays Harbor County campground made his first court appearance Wednesday afternoon.
31-year-old James Walker of Hoquiam has been booked into the county jail on investigation of second-degree homicide, suspected of intentionally backing into two men with a white pickup truck. He is being held on $750,000 bail.
31 yo James Walker heads to court - accused in Donkey Creek fatal hit and run pic.twitter.com/p45iXaNUnO

— elisa hahn (@ElisaHahnK5) May 31, 2017
Jimmy Smith-Kramer, 20, of Taholah was killed, and Harvey Anderson, 19, of Aberdeen was treated at the hospital and released. Both are members of the Quinault Tribe.
Rich Underwood, Smith-Kramer's uncle, said the family has appreciated the "outpouring of love and support" they have received.
"We will follow this to the bitter end to ensure that they get what they deserve," Underwood said in an email.
According to Grays Harbor Sheriff Rick Scott, a police officer knows Walker, which was how they were able to track him down. Scott said the police were looking for people who frequent the area for recreational purposes and also drove white pickup trucks, and the suspect's name came up early in the investigation.
RELATED: Survivor talks about what happened
RELATED: Facebook Live interview with Sheriff Scott Wednesday morning
Walker has some criminal history, but "not extensive certainly in the way of violence," according to Scott.
Police have also seized the truck which the suspect hid on a property in East Hoquiam, the sheriff's office said.
Alcohol was involved in everyone's roles, according to Scott. However, Scott said that Walker knew he had hit two individuals while driving.
Scott said that a follow-up investigation revealed three people were in the truck at the time of the hit-and-run; a 27-year-old Hoquiam woman, a 30-year-old Hoquiam woman, and a 31-year-old Hoquiam man. Scott said those passengers are cooperating with the investigation.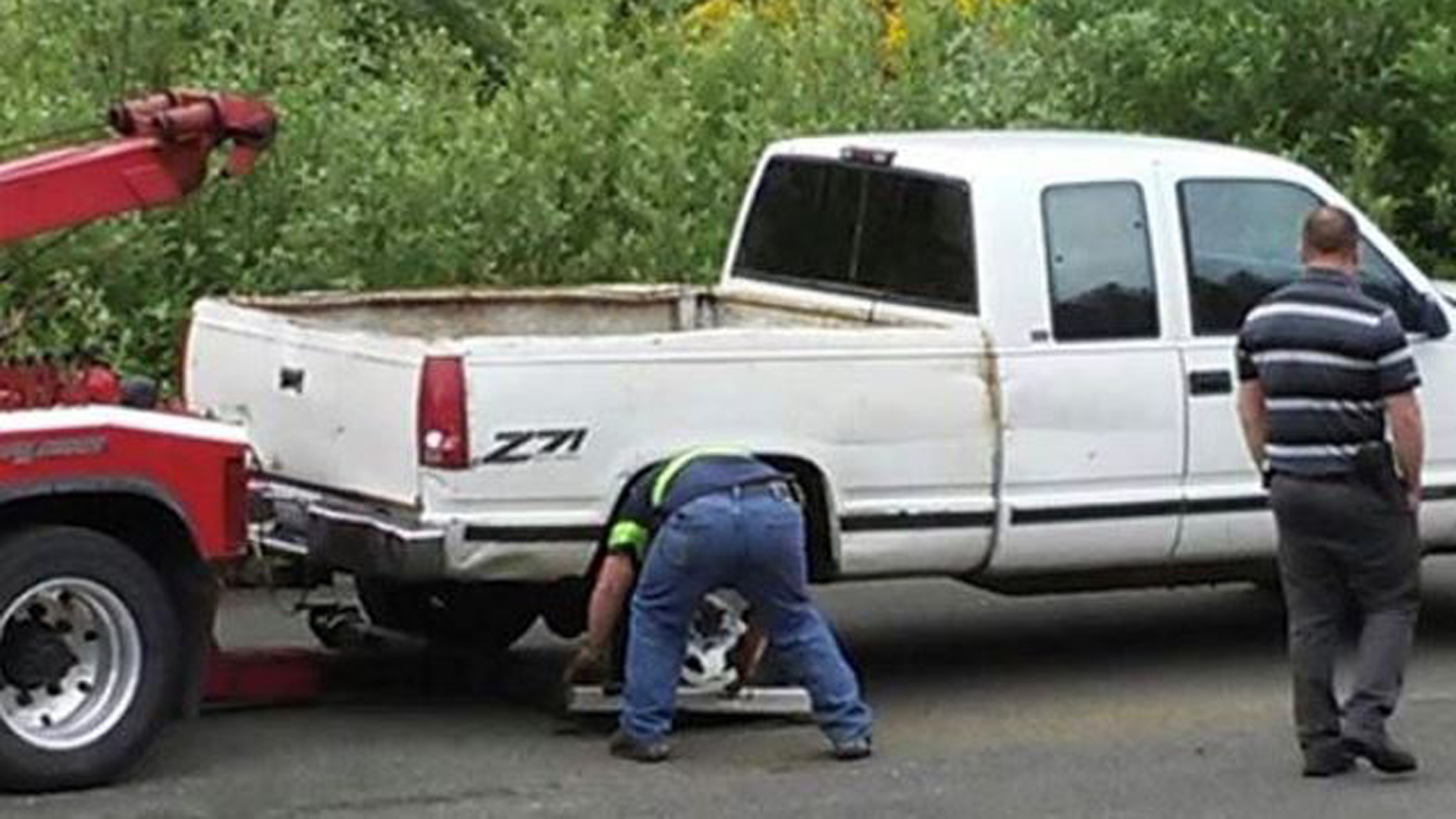 Scott said the passengers could "be looking at anything from rendering criminal assistance to possibly a burglary charge." The burglary charge would be a response to the passengers stealing a window to replace the broken one to cover up the crime.
The Tribe said Tuesday it believes this is a hate crime. When asked about the presence of racial undertones in the incident, Scott said, "None of the people we have interviewed have said anything that would give credibility to that at all."
Scott said the men who were hit with the truck were clearly "very loved members" of the Quinault Indian Nation.