The Centers for Disease Control says an e-coli food poisoning outbreak linked to a peanut butter substitute has sickened 16 people - most of them children, in nine states including Washington.
Health officials have traced the outbreak to I.M. Healthy brand Soynut Butter.
The company is now recalling all of its soynut butters and granola as a precaution.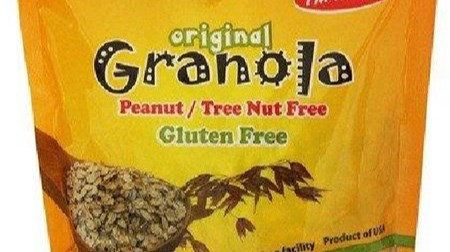 The CDC is urging people to throw out any of those products regardless of the date it was purchased.
The brand is often sold to schools and childcare facilities for kids who cannot have peanuts
Illinois public health Director Dr. Nirav Shah says some E. coli infections are mild but others may be life-threatening. Young children are particularly vulnerable.
The Centers of Disease control says eight of the ill people have been hospitalized. Five of them developed a type of kidney failure, but no deaths have been reported.
Three lawsuit have been filed against the SoyNut Butter Company of Illinois over the contaminated products.