A Washington service member deployed overseas called KING 5 for help after dealing with what he described as a several month's long fiasco with his Hyundai Genesis.
John Bowden bought the car in 2013 and drove it for six months before leaving it at his sister's house for safe keeping during his deployment.
"I was seriously in love with that car," Bowden said.
Earlier this year, Bowden's sister, Sandi Martin, temporarily parked Bowden's car on the street outside her house resulting in what she described as a fender bender.
While the car was at All About Auto Collision for minor repairs, the mechanic noticed what he called an even bigger problem, the tell-tale signs of a leaky and possibly defective windshield.
"Instead of water staying outside, there was water and condensation all over the vehicle," Alex Saleumsay said.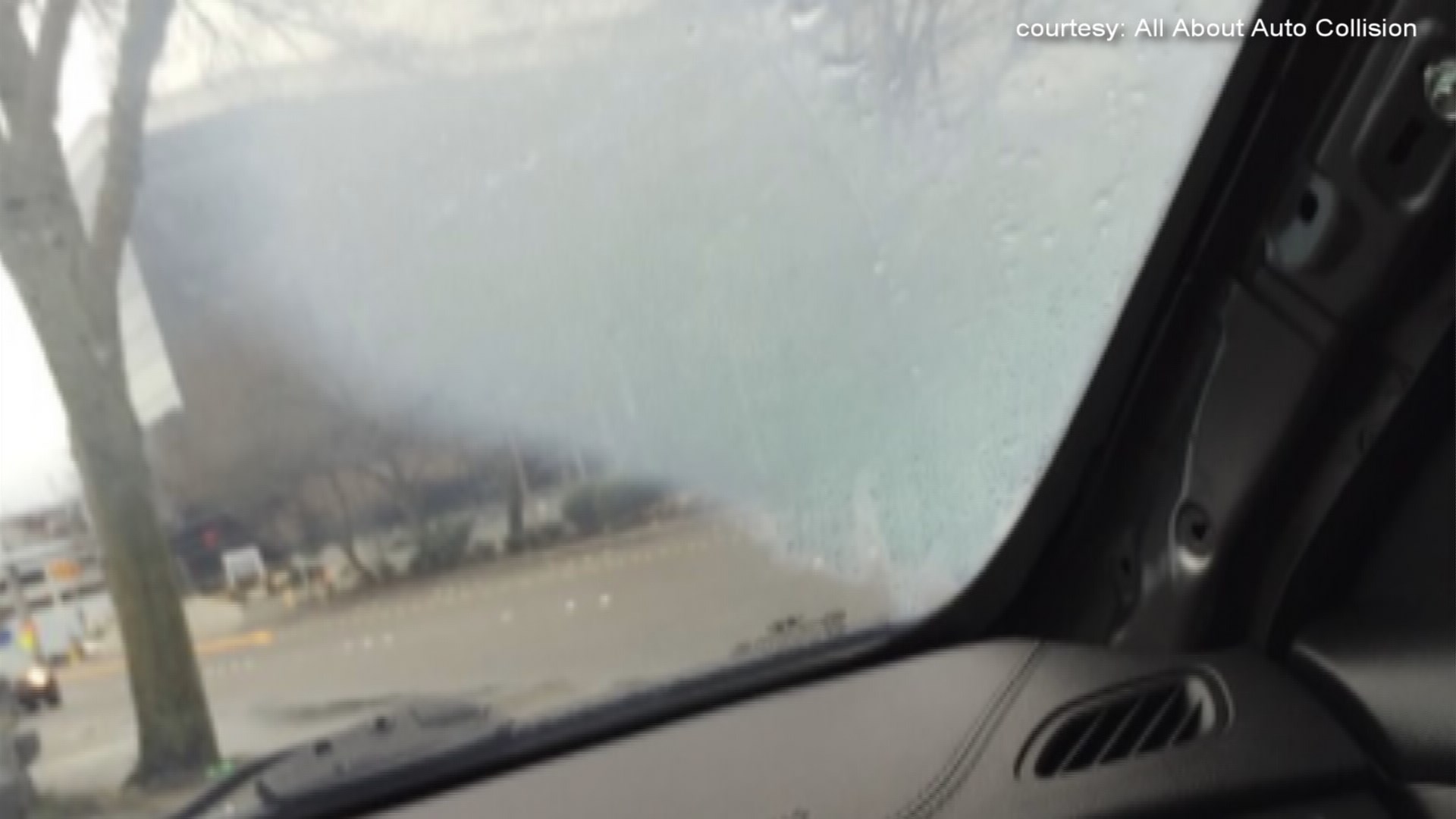 Since the car was under warranty, Saleumsay took the Genesis to the local Hyundai dealership, Car Pros in Renton. Saleumsay said the dealership could better evaluate the windshield and submit a claim directly to the manufacturer for repairs.
"I advised them do not leave the vehicle outside due to there will be water damage in the interior," Saleumsay said.
When Saleumsay returned and checked on the car about a week later, he says he found the Genesis outside with an incredible amount of water leaking into the interior, resulting in moldy seats and mildew.
"It looked like rain had poured down inside the vehicle," Saleumsay said, describing his shock.
KING 5 went to Car Pros to ask the owner Ken Phillips what happened.
"They asked us to check for a leak in the trunk," Phillips said.
Saleumsay said he never indicated there was a leak in the trunk, but sure enough, that's how someone recorded the job on this service order by Car Pros.
"A leak in the trunk isn't the same as a leak in the overhead liner. The customer never told us there was a problem," Phillips said, referencing a lack of knowledge early on about the windshield.
For Bowden, this was one expensive miscommunication.
Saleumsay cautioned rust and corrosion could be a problem and most of the interior would possibly need to be replaced.
"Honestly, I was extremely desperate," Bowden said, fearing his car had taken a huge hit in value.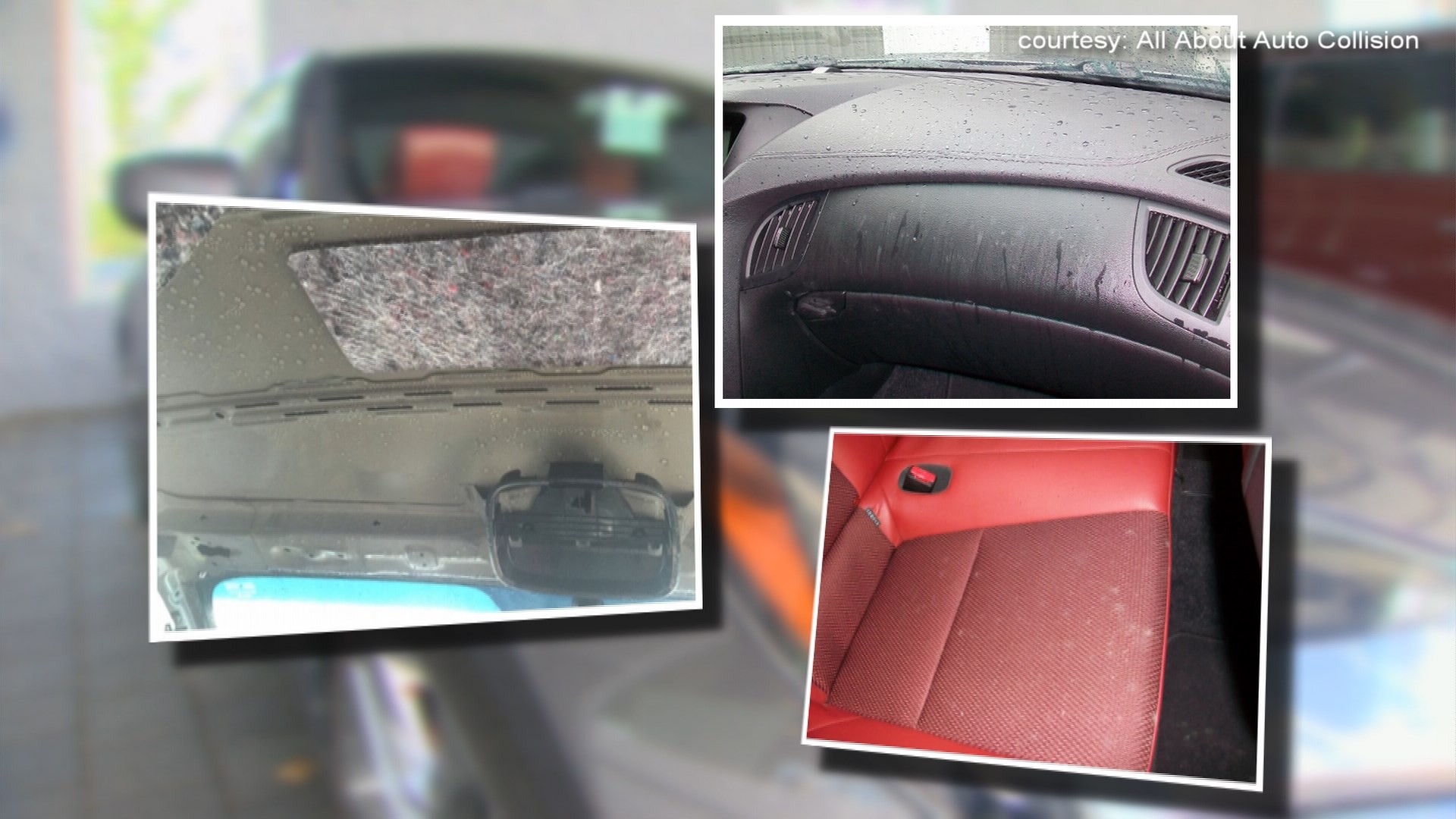 Months went by while Car Pros processed Bowden's warranty claim. With Bowden overseas, his sister was left to handle it all.
"It was very much like no one took ownership of it, and everyone was like, it's not our problem," Martin said.
Ultimately, Hyundai paid for a new windshield and auto detail, but Martin still had concerns about all the sitting water that had been in the car.
"We just knew this car was not in the same condition it was in when it was dropped off, and it wasn't fair for him to have it back. I mean, he is a deployed soldier, and he expected to come back to an almost paid off car. That definitely wasn't what he was getting back," Martin said.
The tough question was who to hold responsible.
Did Car Pros cause the damage by leaving the Genesis outside?
Had the mechanic miscommunicated about the source of the problem?
Was it ultimately a design issue leaving the manufacturer, Hyundai, at fault?
Of could that fender bender have been to blame?
KING 5 called the national Hyundai office and asked them to buy back Bowden's car in light of the situation.
Spokesperson Miles Johnson said that Hyundai couldn't be positive who was at fault either, but the manufacturer would buy back the car.
"We are stepping up to do the right thing," Johnson said on behalf of Hyundai in a statement.
Bowden was ecstatic to hear the news.
"When you emailed me back... I was like, 'Brit check this out! Somebody cares!" Bowden said.
Now Bowden can focus on more exciting things, like finalizing wedding plans with his fiance Brittany, who's also deployed with him overseas.
"I feel like a weight has been lifted because it's like the light at the end of the tunnel," Bowden said.
Hyundai told KING 5 the windshield leak was not a widespread problem with 2013 Hyundai Genesis models and was more likely an isolated incident impacting this vehicle.