The KING 5 Consumer Team helped a Tacoma man after a disappointing experience at the body shop. Watch our story
Tom Nali scrimped to afford his dream car, a 1976 yellow Chevrolet Corvette.
After purchasing the vehicle, he dropped the Corvette off at City Glass in Tacoma for the body shop to replace the weatherstripping.
Nali said the shop returned the car to him several months later with the new weather stripping already falling off.
He said he took the car back to City Glass to do the job again. When he picked it up a second time, not only was the weather stripping still falling off, he noticed a chip on the nose of the car when he got it home.
"It was a very sloppy job," Nali said. "I know it's a tiny chip, but it draws my focus."
Nali said he called City Glass to complain and spoke to a woman who manages the front office.
"I was in shock and disbelief when they kept telling me that, 'It's not their responsibility.' The girl said, 'You have got to look at it from a business point of view,'" Nali said. "I did admittedly hang up on her."
Nali called the KING 5 consumer team who then called the manager at City Glass, Kurt Schmitz.
Schmitz had already offered Nali a refund for the weather stripping that didn't work out, but hadn't offered any help with the new damage.
He asked us to have Nali bring the car back over for a look.
At KING 5's request, not only did Schmitz offer to help pay for the chip repair. He said he'd also cover the cost of getting the weather stripping done right somewhere else.
"If the car is in the shop, it falls on us," Schmitz said. "How that chip happened, we don't know. With what Tom went through, I think the biggest thing for us was making it right on our end and his end. We will do everything we can to make sure a customer is satisfied and happy."
It was an offer that let Nali drive away feeling a bit more optimistic about the hot rod that had given him so much joy.
"It feels good," Nali said. "I hope this never happens to anyone else."
KING 5 also spoke to a Seattle expert in vehicle restoration to find out if the issue Nali experienced with the weather stripping was more than an isolated event.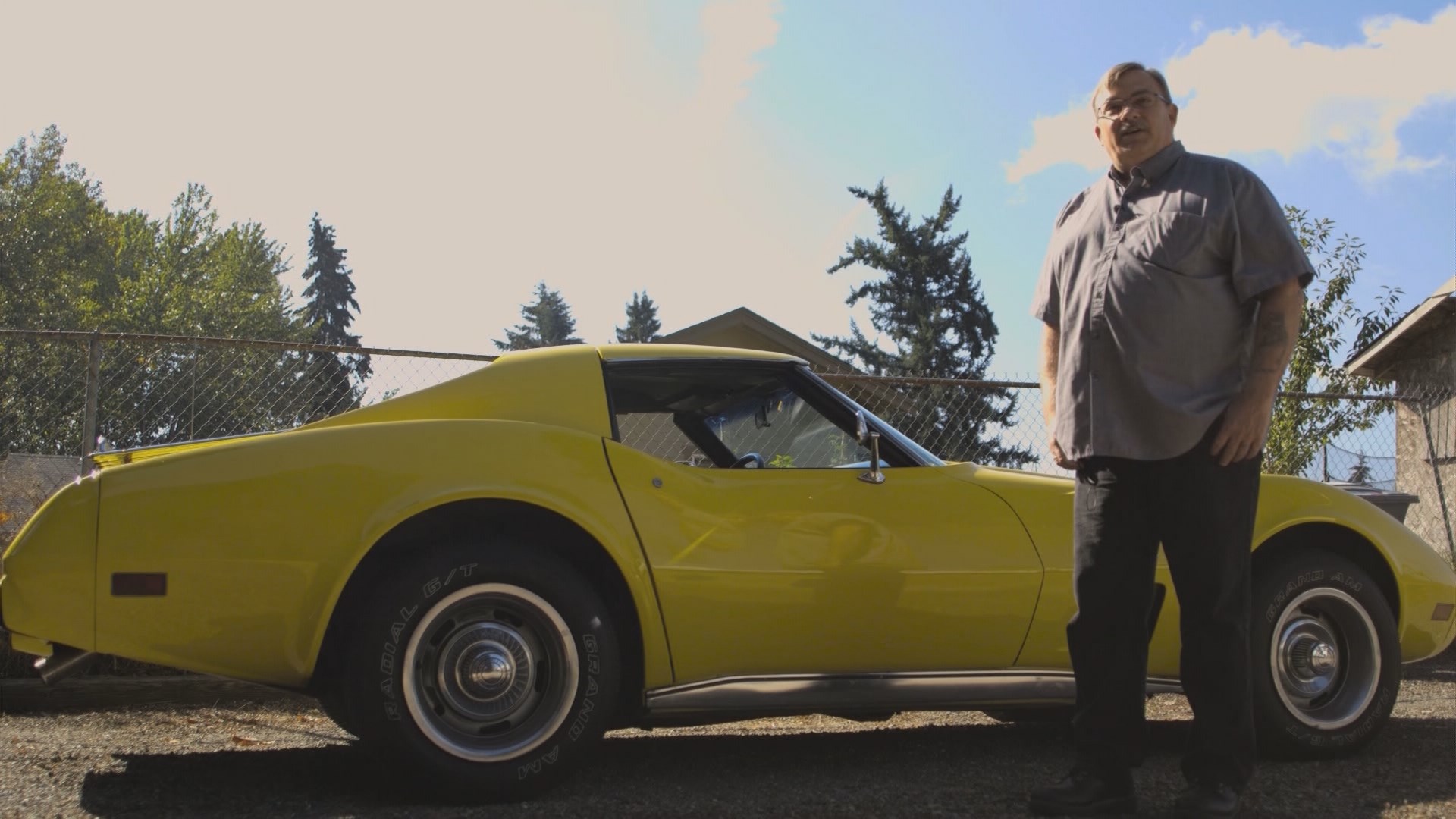 Brad Seibold of Brad's Custom Auto said typically weather stripping in a relatively simple job, but he also added that sometimes after-market parts just don't fit.
"Unfortunately some parts you just can't get anything that fits perfectly and some of the parts aren't as good as the factory parts were," Seibold said. "If you haven't worked on a lot of different cars with a lot of different reproductive parts you wouldn't know that."
That could help explain why City Glass a company with an A-plus rating with the BBB ran into trouble.
Seibold advised vehicle restoration novices to ask a lot of questions of any mechanics hired to perform work on the vehicle about the potential for a negative outcome.
He said it's important to understand the risk.
He also warned maintaining an old car could easily require about four times as much time and money as a modern car.