Purple Cafe was selected BEST Wine Bar by the voters of Western Washington in 2016's Best of Western Washington contest.
Purple Cafe and Wine Bar pairs a global wine selection with a menu that combines classic American styles with seasonal Northwest ingredients.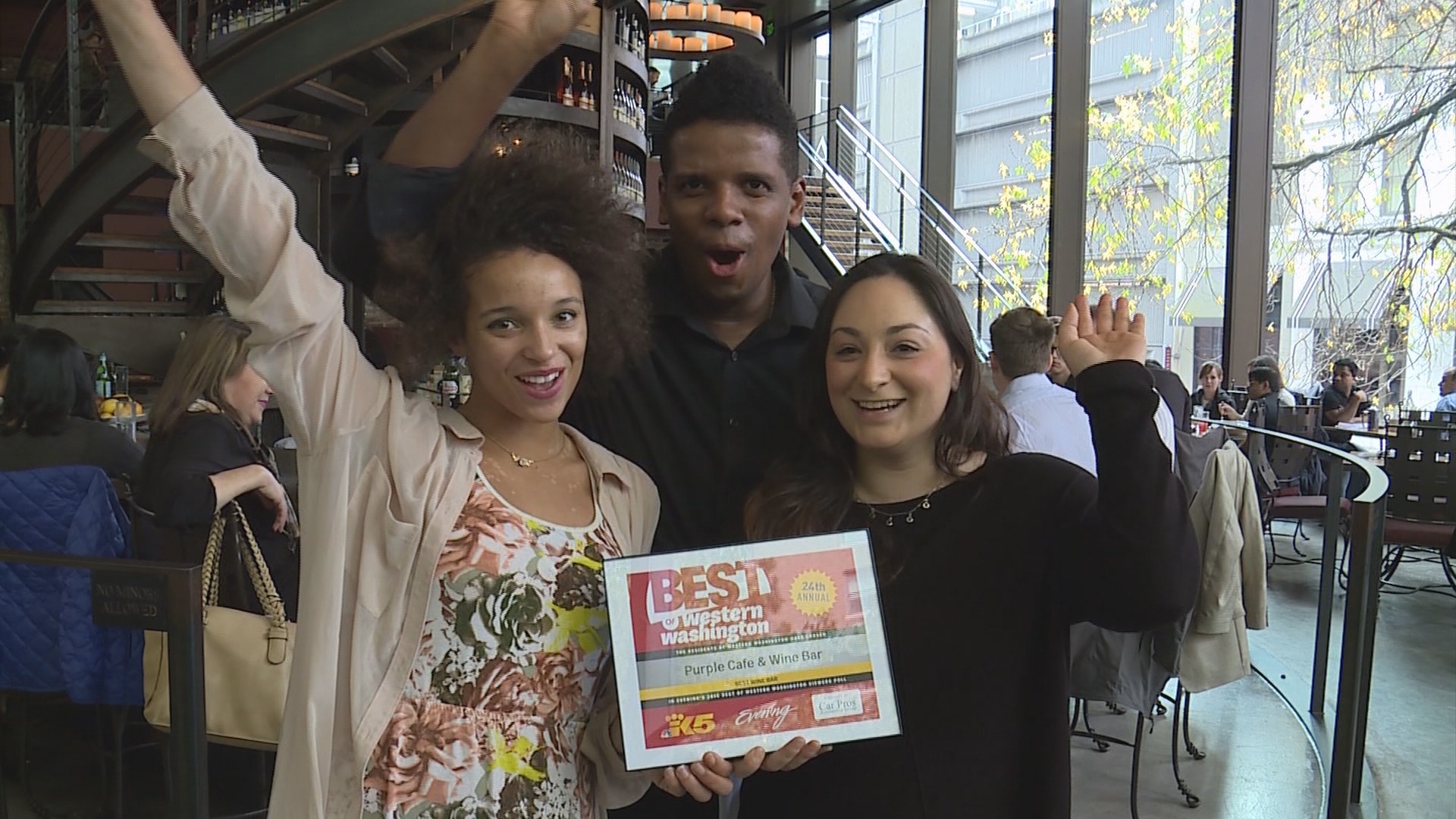 This expansive menu ranges from artisan cheeses, starters, soups, salads, sandwiches and pizzas to pasta and seafood.
While the Seattle location won the competition, Purple Cafe also has locations in Bellevue, Kirkland, and Woodinville, each offering an experience that is unique.
Their wine list features over 80 glass and 600 (wow!) bottle selections. You can make a reservations on Purple Cafe's website.
Purple Cafe
1225 4th Ave
Seattle, WA 98101
(206) 829-2280
seattle@purplecafe.com