Super Jock N' Jill was selected BEST Running Gear by the voters of Western Washington in 2016's Best of Western Washington contest.
If you're an avid runner or have been around Greenlake, you probably know about the running gear company, Super Jock 'N Jill.
Super Jock 'N Jill opened it's doors in 1975 under the direction of Laurel James. The company strives to support the fitness community by carrying the best shoes and clothing available, whatever your personal fitness needs are.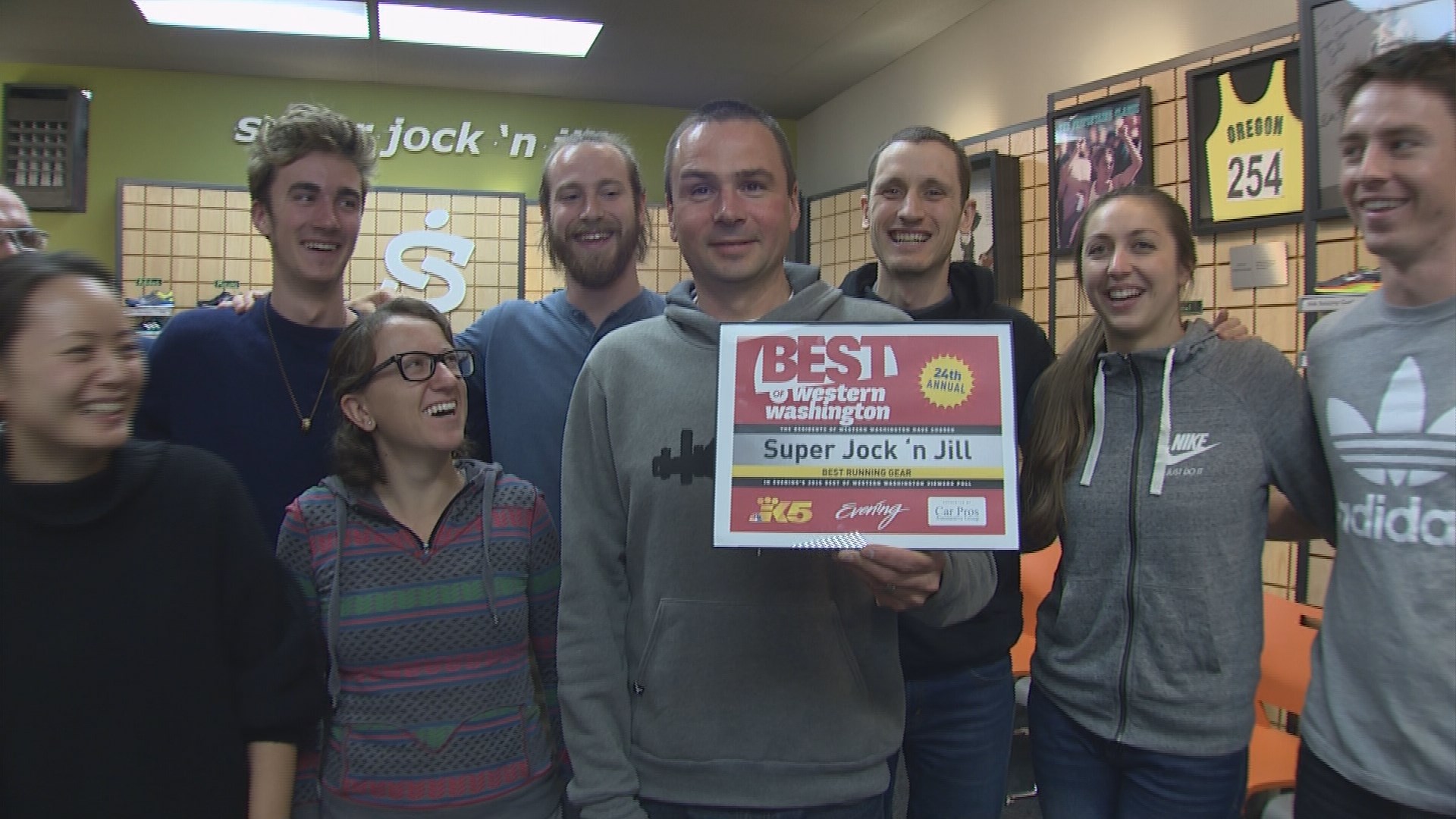 They also sponsor running camps and races throughout the Northwest, and host weekly group runs every Monday at 6:15 PM at their Greenlake location. Regardless of experience, Super Jock 'N Jill will be there for you.
Super Jock 'N Jill
7210 E Greenlake Drive N
Seattle, WA 98115
(206) 552-7711