The Elliott Bay Book Company was selected BEST Bookstore by the voters of Western Washington in 2016's Best of Western Washington contest.
Located in Pioneer Square, The Elliott Bay Book Company is home to over 150000 titles, set on cedar shelves in a series of exposed-brick walled rooms. Step inside and you'll find a number of Seattleites happily perusing the shelves of this neighborhood icon, picking out what may become their new favorite books.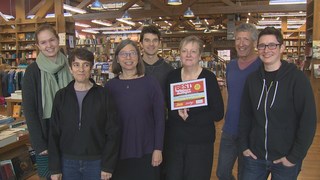 Elliott Bay offers a wide array of new books, making their selection possibly one of the best in the Pacific Northwest region. They also host an unparalleled schedule of events and author readings throughout the year; as a result, Elliott Bay has arguably become one Seattle's cultural hubs.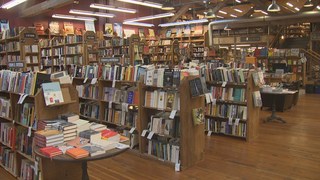 So go down to Elliot Bay to buy that new comic novel by Seattle local Maria Semple, or maybe just get lost in those cedar shelves until you find your new favorite read.
The Elliott Bay Book Company
1521 Tenth Avenue
Seattle, WA 98122
orders@elliottbaybook.com
(206) 624-6600