Record setting heat is great news for Roxana Boroujerdi.
She's celebrating her 20th anniversary in the cold treat business and invited KING 5's Chris Cashman to ride along on Thursday.
Roxana lives and operates out of Everett. After decades of selling frosty treats, you could understandably be sick of ice cream. That's not the case for Roxana.
"No! I love ice cream," she said. "Ice cream makes people happy."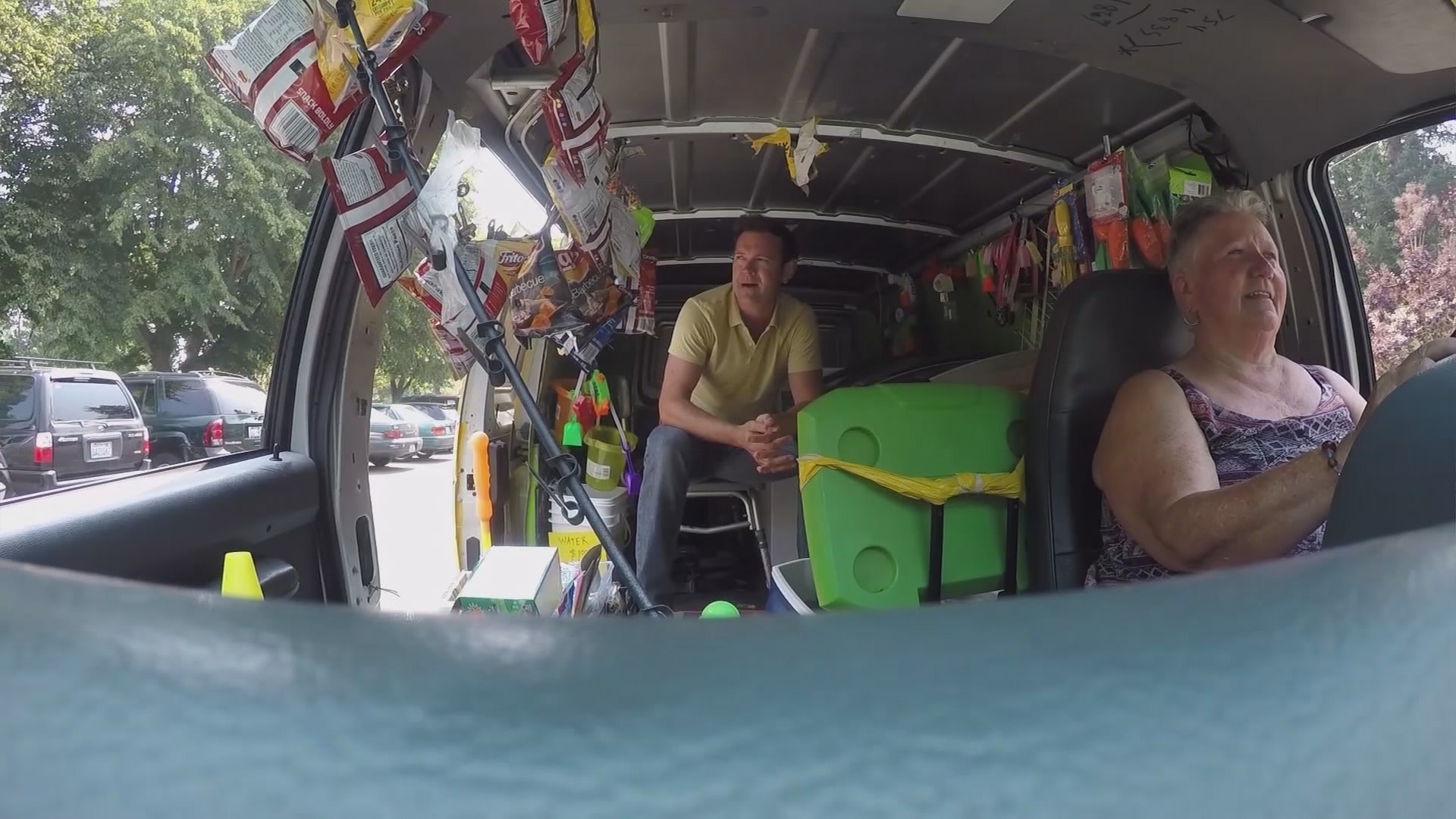 It's easy to feel like the most popular person at the park when smiling faces come flocking to the van.
"They hear the music and come running," she said.
It's that trademark music that Roxana isn't so passionate about.
"When I first started, I would go to sleep at night and it would just keep repeating and repeating in my head," she said. "All night."
Fortunately, the music doesn't haunt her anymore and business is booming.
"I make a good living selling ice cream," she said. "People are always surprised."
Fun Times Ice Cream isn't known to melt, mostly because she can't keep it in stock.
"Usually in a day, I sell about 500…but in this kind of hot weather it can be a lot more than that," she said.
In fact, Roxana has ice cream delivered to her house three times a week.
"Even though I have five freezers…it seems like they're mostly gone same day," she said.
The familiar treats brought big smiles and stained chins to many kids on Thursday. Roxanna said her secret to success is her senior status.
"It really helps to be a grandma selling ice cream," she said. "I do probably 10 times better than the men."
It would be easy to spend all day selling treats with Roxana, but she had to "run to another gig!"
She was booked to deliver smiles to a corporate client in Bellevue. Not to worry, her reinforcements arrived right on time: Another Fun Times van operated by her employee, Jamie.
"It brings me great joy," Jamie said. "Reminds me of when I was a child."
The temperatures were only increasing when Roxana packed up, but Jamie said she was more focused on unloading.
"I could sell the whole truck out today," she said. "500…1,000 pieces."
It was certainly a perfect day to sell cold treats, and Jamie said, "it's an excellent job. It's the best job I've ever had."