The new Cinemark Reserve at Lincoln Square is opening this Thursday, 8/3 and it's taking the concept of "Luxury Theatre" to a whole new level. The Theatre proudly houses state of the art projection systems, screens, and surround sound to ensure an immersive viewing experience, plus, all six theaters have stadium seating with ergonomic electric-powered lounge chairs that are HEATED.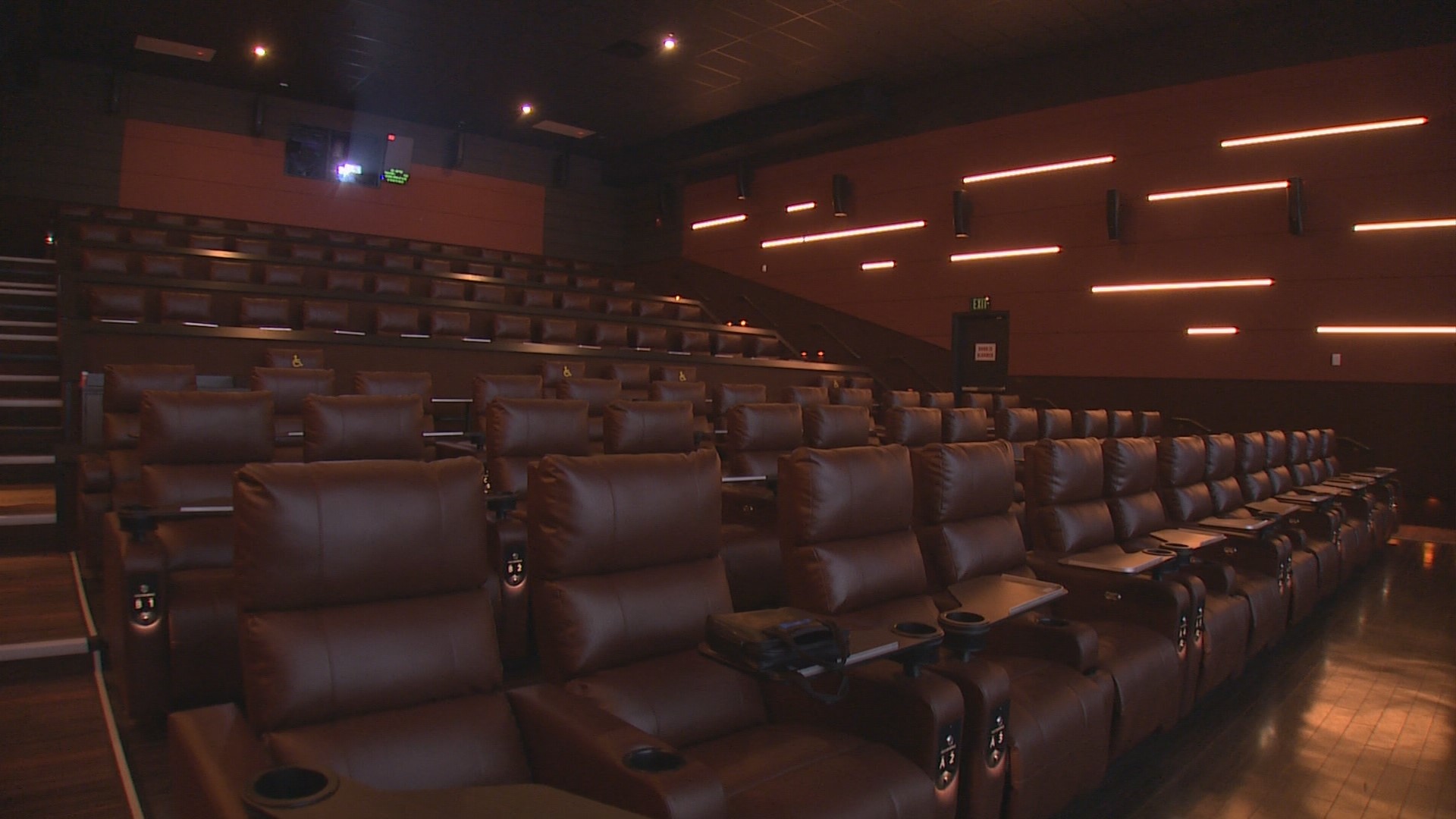 "These chairs are absolutely sensational and the best way to watch a movie," says James Meredith, SVP Marketing for Cinemark, and he's right. It could be the most comfortable you've ever been while watching a movie. Every chair in the theatre is outfitted with "seat-side service," a direct connection to the kitchen.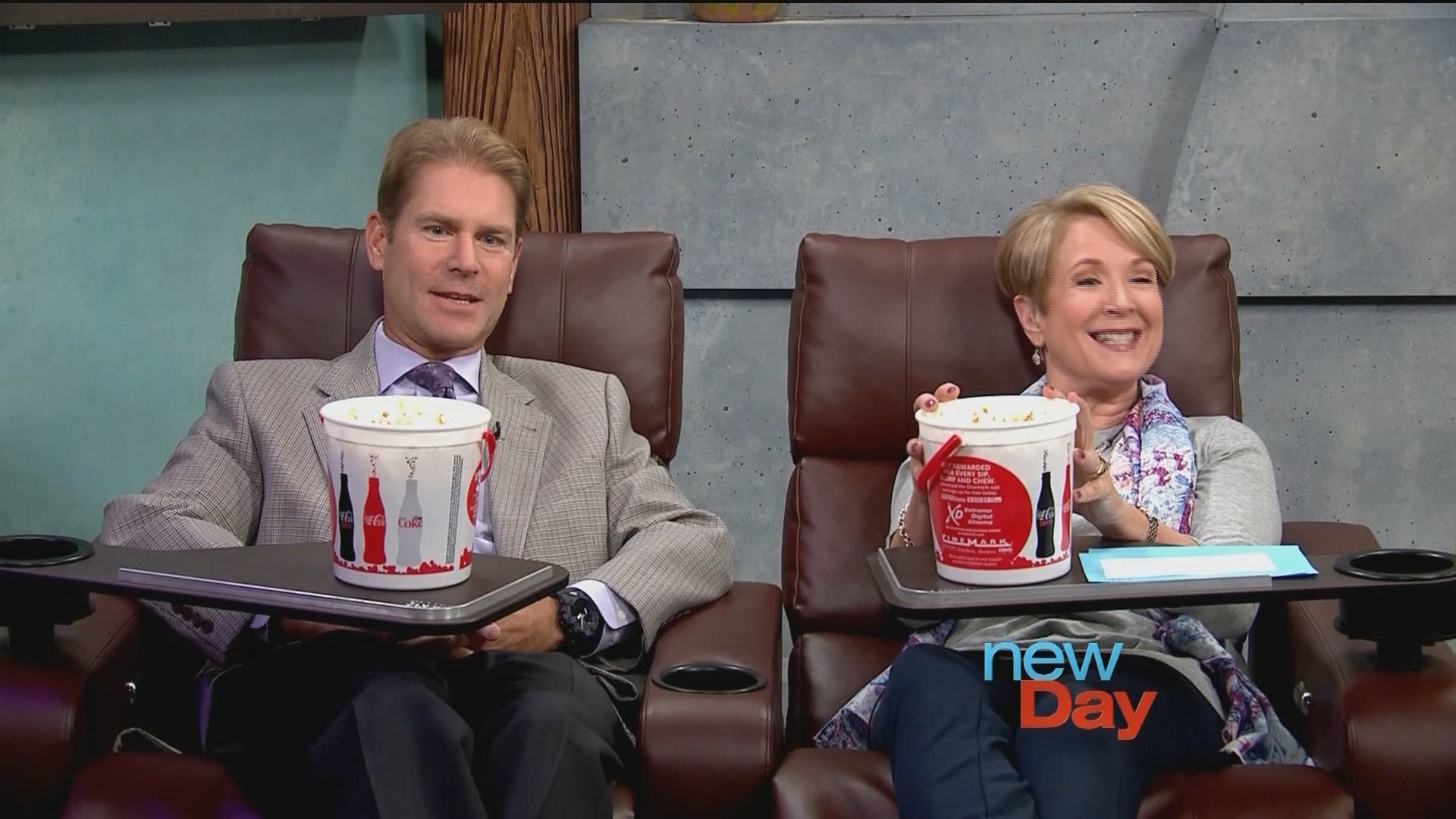 "You just sit down in your chair, and you push a button. A wait person will come up and take your order, and then throughout the movie, as you want to refresh your beverage, or order something else to eat, you just push a button, and the waiter comes right to the seat."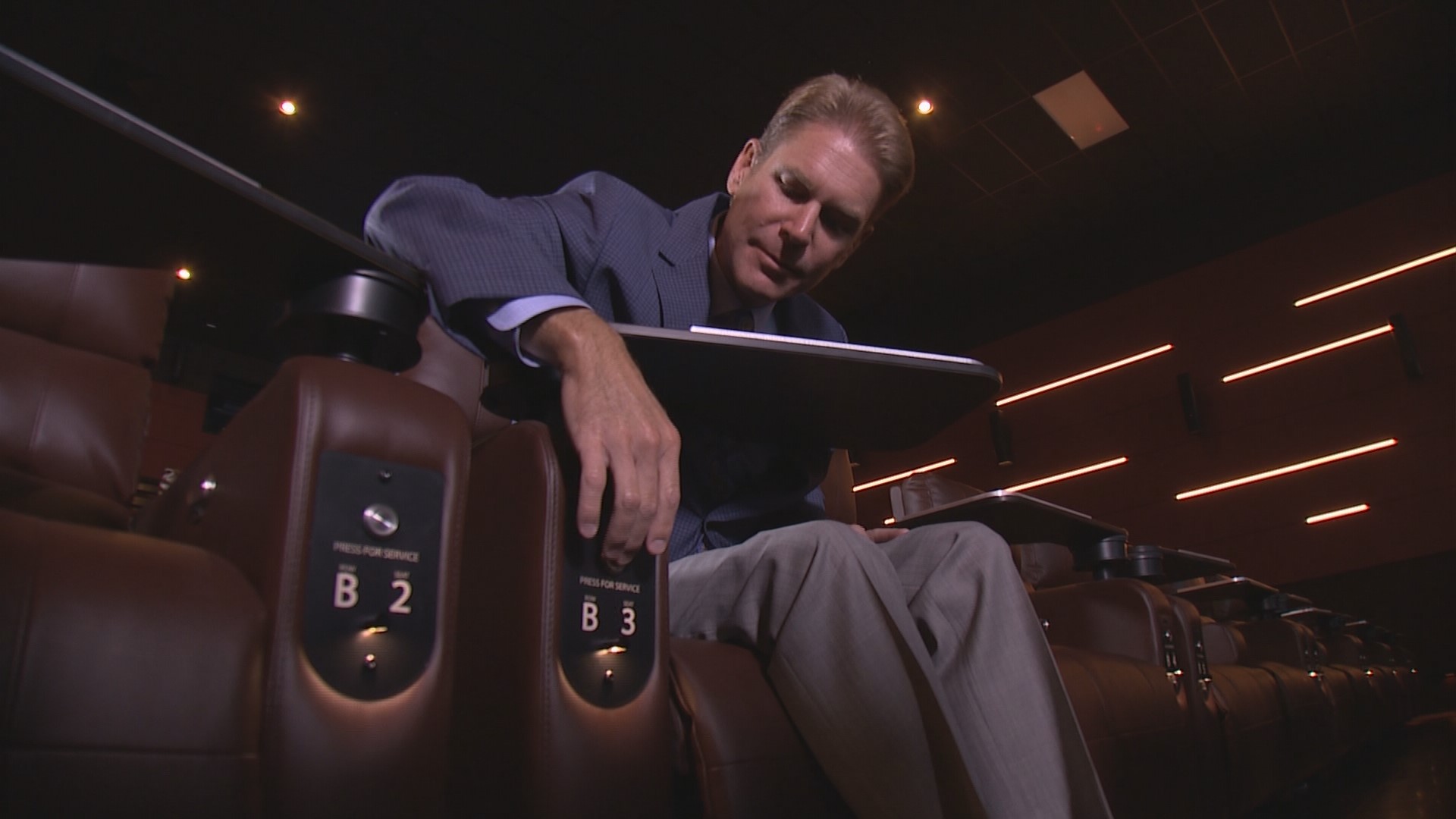 The food and drinks are no joke. This menu isn't limited to popcorn, candy, and soda. The theatre is 21+ with a full bar featuring local craft brews, wine, and cocktails. The menu is extensive.
"Gourmet appetizers, flatbreads are very popular, pulled pork sliders, which are delicious, fish tacos, rosemary fries … just talking about it is making me hungry."
To top it all off? High-end desserts like the Rockslide Brownie Sundae, and of course, espresso.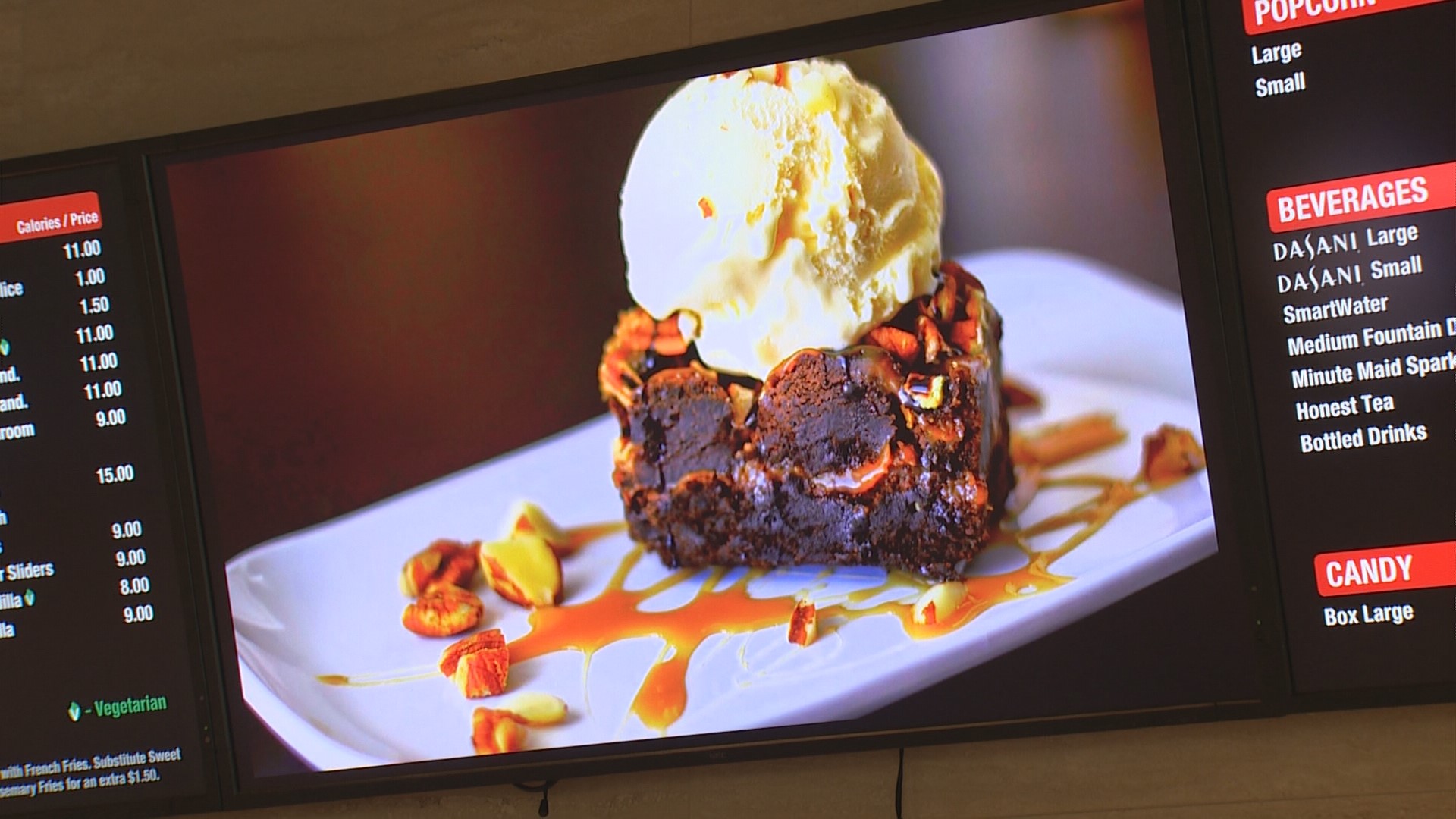 The reserved seating is a huge bonus. You can choose your seats via Cinemark.com, their mobile app, or at a kiosk at the theatre. No standing in lines. If it's a popular movie, your seats are secure. It's worry free.
"We always talk to our customers, anything that we can do to make the experience, just more relaxing, so that they can get away for a little while, that's what it's all about."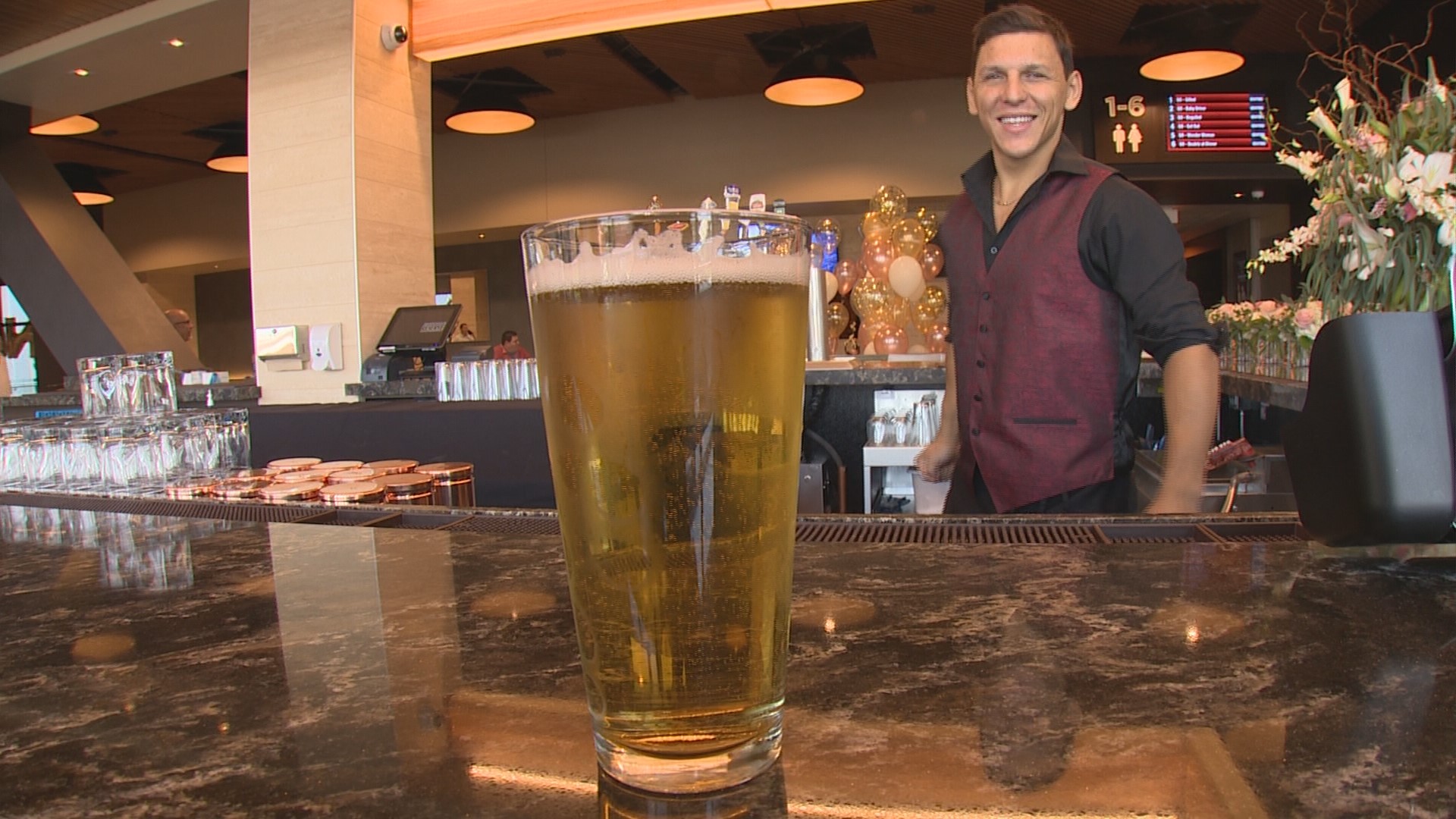 Cinemark's goal is to make the theatre an entertainment destination, with something new and exciting every week. Often it's movies and art-house cinema, but sometimes they'll show Metropolitan Opera events, plays, musicals, and alternative content like Anime or gaming events.
"The variety is going to be something people are really going to enjoy."
Want to book a private event for your company or a birthday? They do that too.
Opening day for Cinemark Reserve Lincoln Square is Thursday, 8.03.17 and Friday, 8.04.17. The first 100 guests to purchase tickets inside the box office or show their receipt from an online or kiosk purchase will receive a 2017 Cinemark refillable popcorn bucket and cup filled with Cinemark branded items! *While supplies last.
Cinemark Reserve Lincoln Square
Third level of Lincoln Square South
700 Bellevue Way NE, Bellevue, WA 98004).