Last night's Seahawks game was a tale of two "halfs," as the team hobbled through the first half, then exploded in the second, soundly defeating the Indianapolis Colts 46-18. But, the 'Hawks also lost a key player, as running back Chris Carson left the game with a serious leg injury.
Terry Hollimon from The Barbershop Show, and Jen Mueller from Root Sports Northwest, joined Margaret to break down the game, update injuries, and look ahead to next week's game.
The Seahawks fly to LA to take on the Rams on Sunday, October 5th. Kickoff is scheduled for 1:05 pm.
Jen also shared more information about her newest book, The Influential Conversationalist, while Terry previewed tonight's 13th Annual Marcus Trufant Celebrity Bowling and Billiards event, benefiting the Trufant Family Foundation, which helps children in Pierce and King County.
Check out Jen's website: Talk Sporty To Me and connect with her on Facebook and Twitter: @JenTalksSports @TalkSportyToMe
Connect with Terry, Marcus and The Barbershop on Facebook and Twitter: @TerryHollimon @MarcusTrufant @BarbershopShow_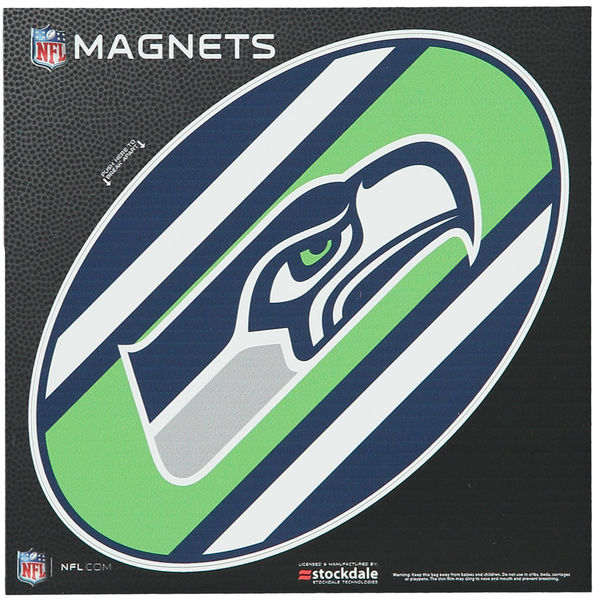 ATTENTION 12's:
Scream your Hawks pride loud and clear with this cool magnet that can go on your car, fridge or wherever you need to shout, I'm a 12! Made in the USA by Stockdale it's a 6 x 6 magnetic vinyl magnet. You can get yours at Fanatics.com or the NFLshop.com. Don't let your car go down the street without this!