Gearing up for National Cheese Day this June 4th, Chef Nate from Urbane Restaurant shows us how to create their cheese sauce at home.
Urbane Restaurant, located in downtown Seattle, features a wide selection of farm to table meals. For more information, check out their website here.
Find the full recipe below: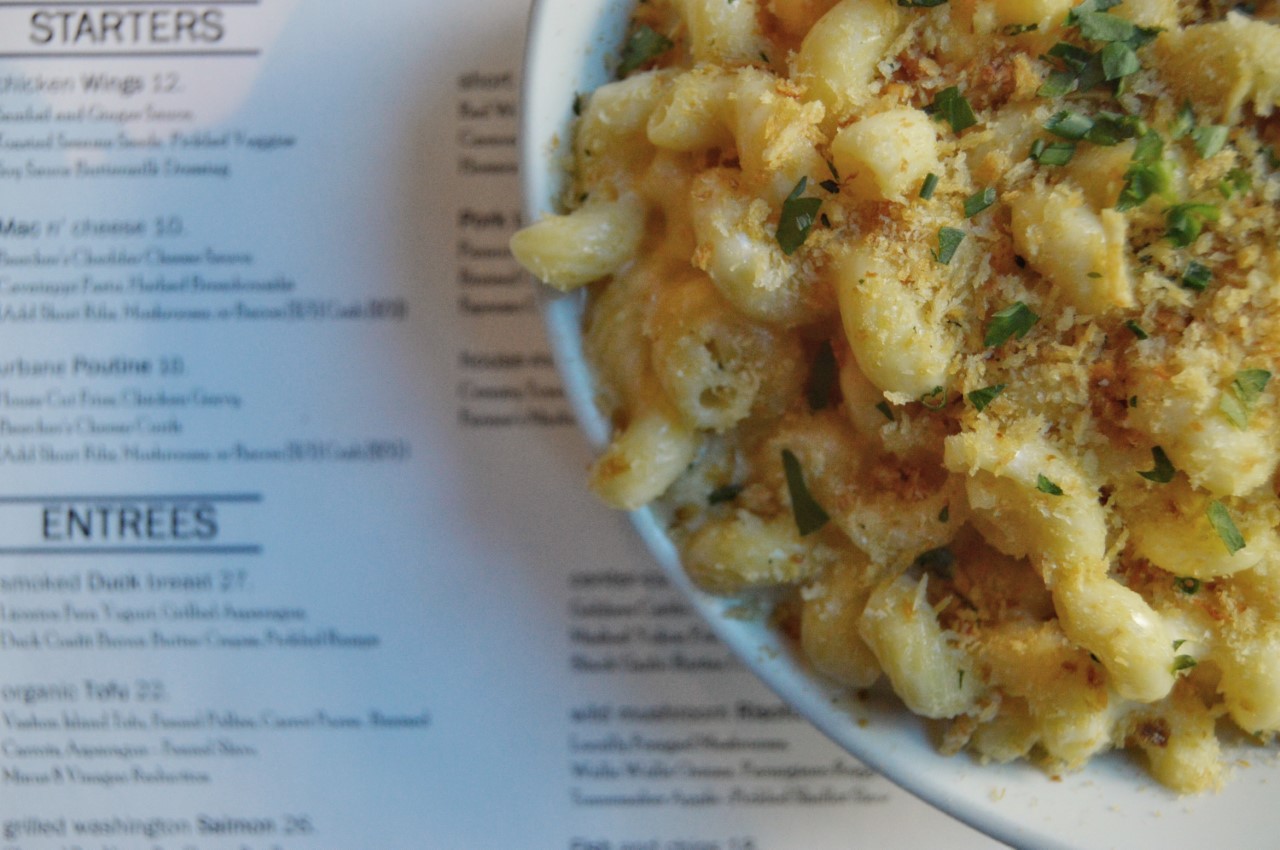 Beecher's Cheese Sauce
What you'll need
--Heavy bottom saucepan
--Your favorite whisk
--Hand blender
--Cheese grater
--Microplane (for nutmeg)
--Side Towel
Ingredients
2 Tbs Flour
2 Tbs Butter
1 Pt Heavy Cream
8 oz Beecher's Cheddar
1 tsp Garlic Powder
1/2 tsp Mustard Powder
1 tsp Sodium Citrate (Optional)
Dash Cayenne
Dash Nutmeg
16 oz Cavatappi Pasta (Cooked)
Toasted Breadcrumbs
Here's how you put it together
First off, start either Hall and Oates greatest hits or Tears for Fears' Songs from the Big Chair. :P
Melt butter over medium-low heat, stir in the flour until the roux forms. Cook for about 2 minutes.
Slowly add 1 pint of heavy cream while consistently whisking.
After cream has been brought up to a simmer, add spices and sodium citrate.
Let simmer for a few minutes.
Have a solid working surface with a side towel at the ready.
Use hand blender to slowly incorporate Beecher's cheese.
Toss in pasta and/or toppings and enjoy. Top with toasted breadcrumbs.