When you're looking for perfect holiday gifts local stores are the place to start, but nobody likes driving all over the place in search of the perfect presents. We found a place that might surprise you, a place to help you cross off that holiday gift list and feel good for "buying local" all at the same time.

You may already know University Village as Seattle's only outdoor shopping center, the one with the yellow umbrellas you can pick up in case of a downpour, but what you might not know is that a third of their stores are locally owned and carry items that are either locally made, or hand-picked and curated by the store owners. Some of the local business at University Village, like The Confectionery, and Pasta & Co., have been in residence for over 30 years.
Ali Barrett, from University Village, shared with us a range of unique gift items from stores located at the shopping center.
Ravenna Gardens, locally owned since 1997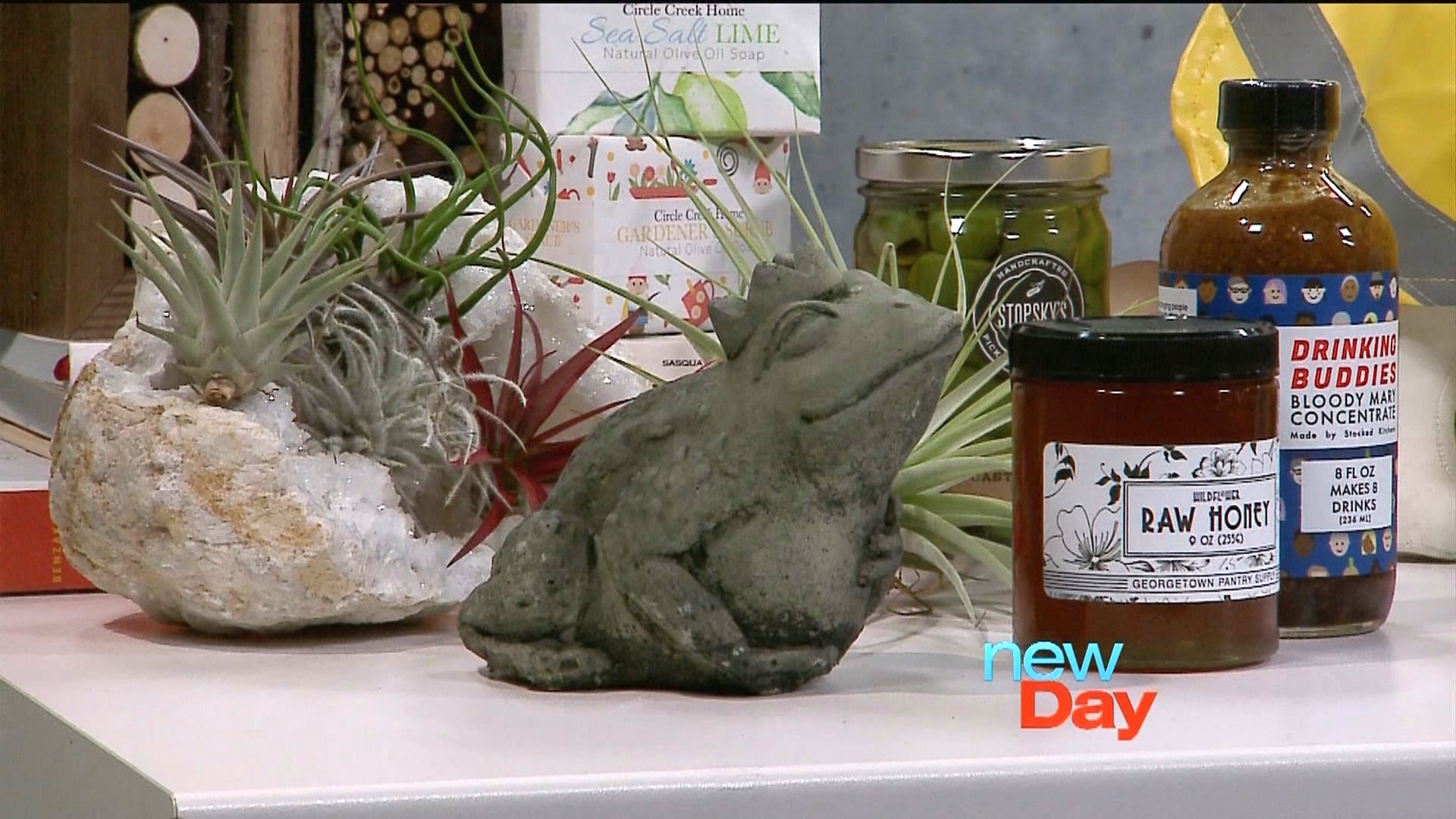 Known for wreaths and potted plants, Ravenna Gardens also has an extensive gift selection, carrying decorative items crafted from Vashon Island, Frog Prince lawn ornaments from Leavenworth, and unique foodie items like "Drinking Buddies" from Ballard. Ali recommends we take a look at Tillandsias, or Air Plants, as a trendy, low maintenance gift. Even the green-thumb averse can care for these plants with a simple spritz once a month.
Mud Bay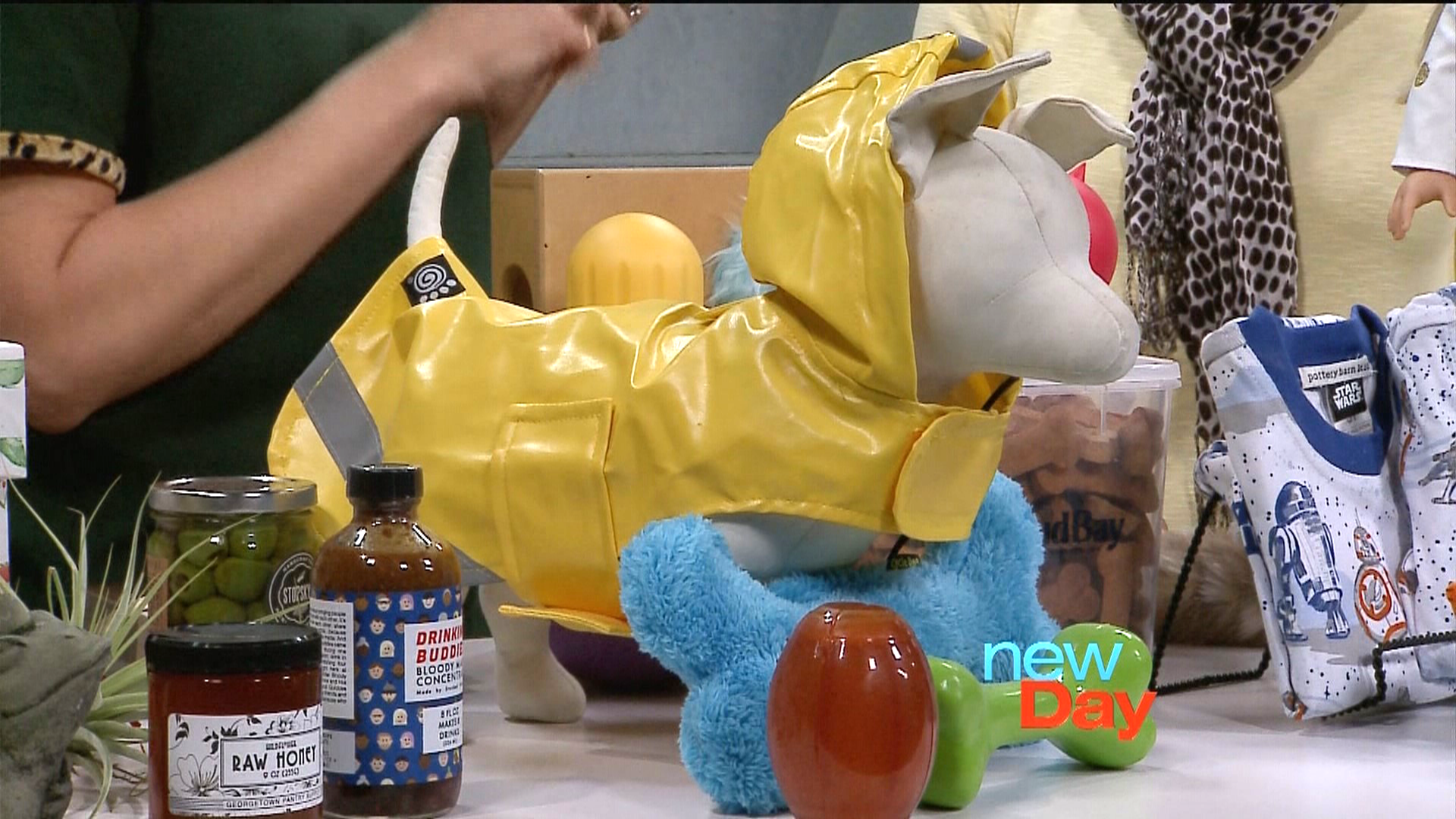 Mud Bay is locally owned and specializes in dogs and cats. They've got everything to please your fur-babies from natural pet foods and toys to clothing. And don't worry about leaving Fido locked in the car, University Village is a pet-friendly shopping center.
Pottery Barn Kids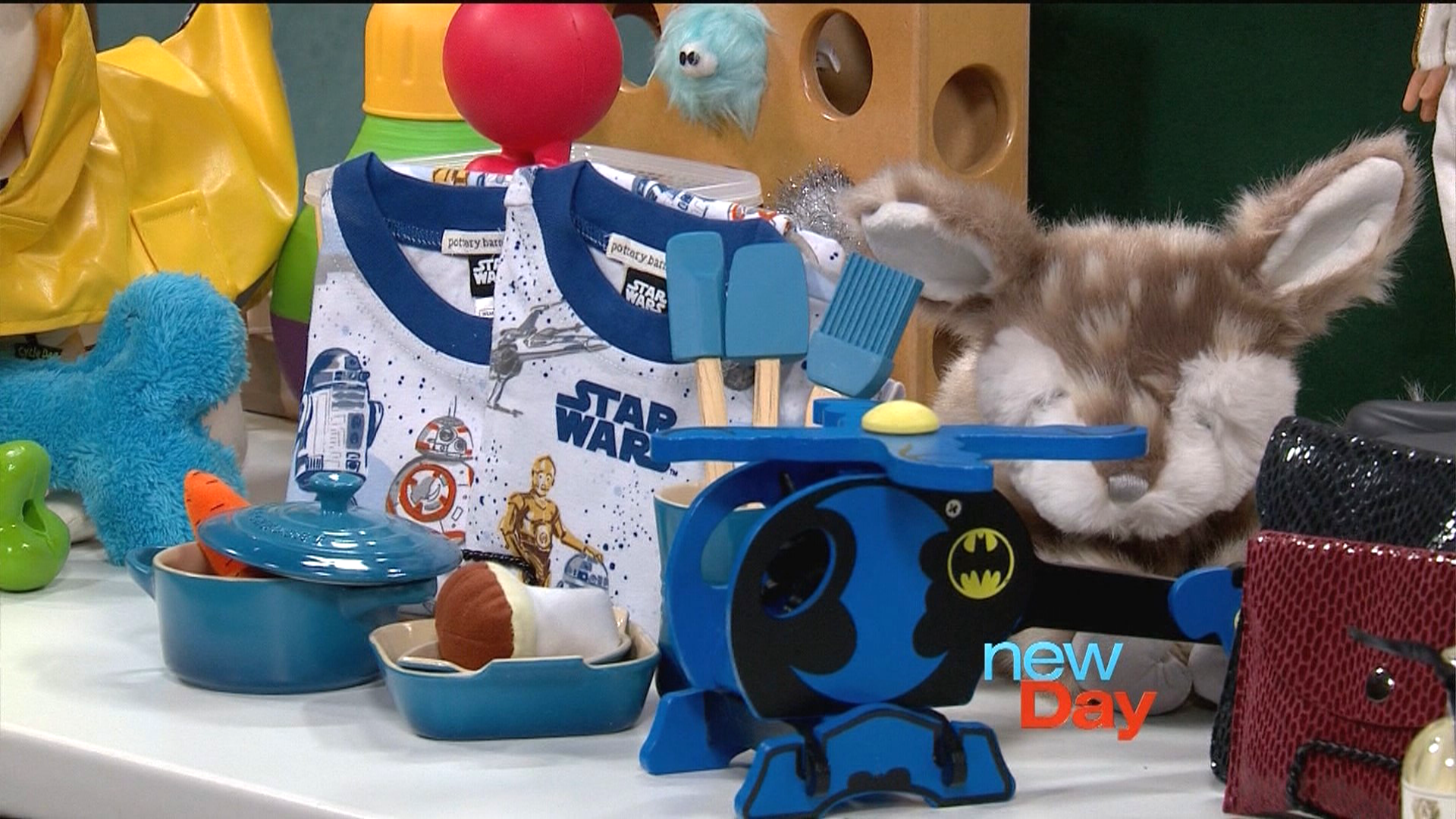 Though not locally owned, this is the only Pottery Barn Kids location in the state of Washington. Ali showed us the Götz Special Edition Unicorn Sleepover Doll named Allie, branded items for Justice League and Star Wars made specifically for Pottery Barn Kids, and unique gift items like the Mini Le Creuset set, perfectly sized for little hands.
Mercer, locally owned since 2004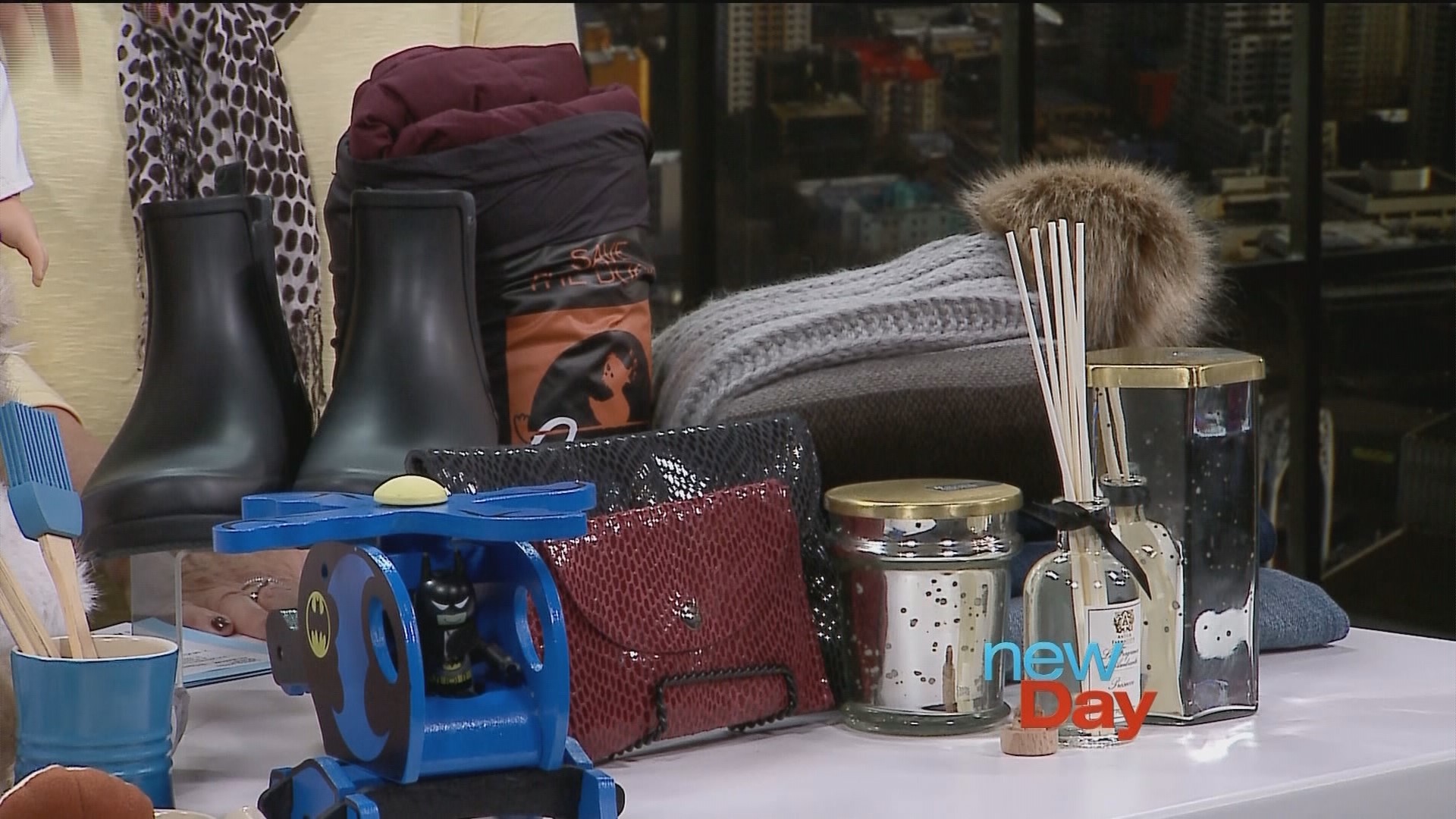 Mercer features Women's fashion ranging from sparkly party dresses to Hunter Boots, and beautiful things for winter like a comfy cashmere cap that Margaret fell in love with. Ali showed us the compact and cruelty-free, "Save the Duck" jacket, available at Mercer. It's stylish and 100% Vegan, certified by PETA.
Fran's Chocolates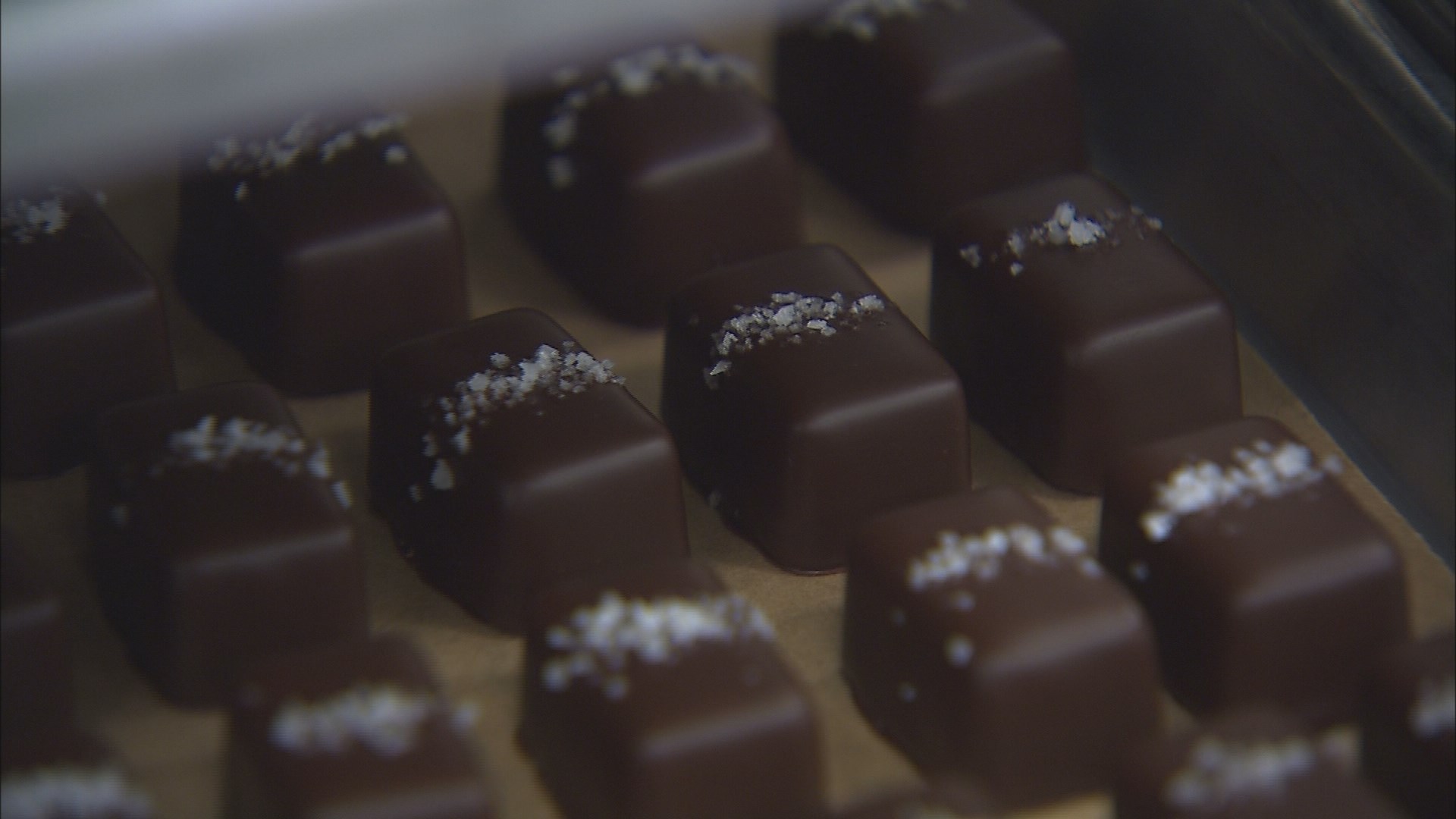 Family owned Fran's Chocolates has been mixing up premium artisan chocolates with all-natural, local ingredients since 1982. Fran's is credited for sparking, the "artisan chocolate renaissance" in the U.S., and her smoked salt caramels in milk chocolate is a favorite of Barack Obama. Michelle prefers the Dark Chocolate variety.
UPCOMING EVENTS: Now & Later, Sat. Nov 11.
Holiday inspired event with cooking demos, special offers, and FREE Valet Parking from 9 AM – 9 PM. Jennifer Shea from Trophy Cupcakes will be demonstrating how to decorate cupcakes, Kristi from The Confectionery will be showing us how to decorate gingerbread houses, and Mrs. Cooks is offering free knife sharpening. You can see the full schedule on uvillage.com.