With phrases like, "Go get your almost equal pay" and "Marriage is dumb" Ugly Baby Shower Art brings plenty of unapologetic color to Seattle's Indie art scene.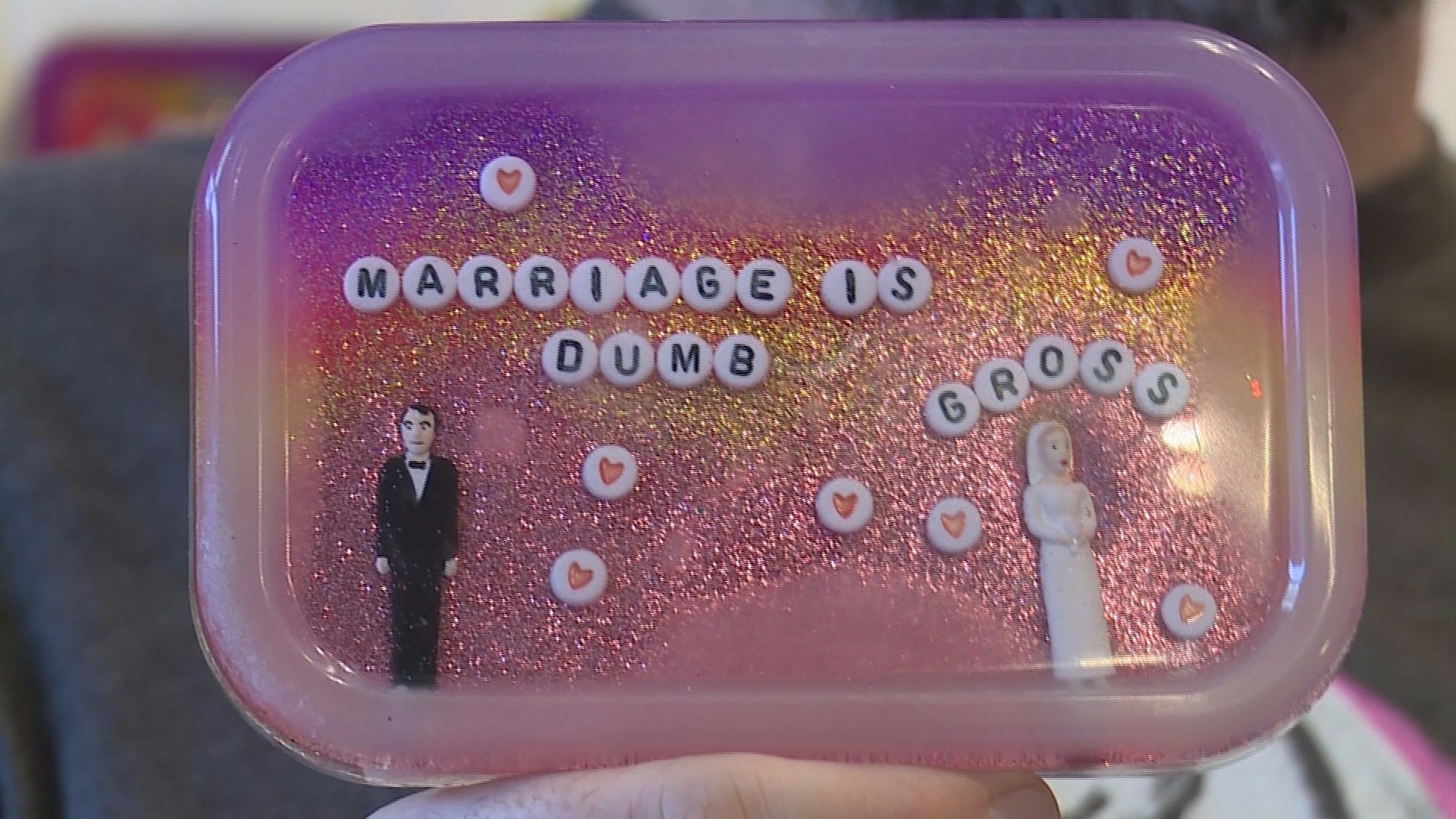 The unconventional shower art is the brainchild of former comedian Rosalie Gale, who was tired of being bored in the shower. After several iterations, Rosalie and her husband, Doug Gale, developed waterproof tiles that you can hang in the shower with a suction cup.
"I've always done kind of weird art projects but I don't have any training," said Rosalie. "Luckily you don't need that to make shower art."
The name of their company, Ugly Baby, and their logo was born from Doug's very first photo.
"He was a forceps baby, so his head's kind of pushed in. But he's handsome now," Rosalie added with a laugh.
Creating the shower art is a labor intensive project. Tiny letter beads, glitter and plastic figurines are set into several layers of rubber, each having to dry completely before moving on to the next layer. Doug comes up with the feminist phrases, while Rosalie says her best lines are the ones that would make a five-year-old boy laugh.
"Any of the poop and fart humor, that's me," said Rosalie. "I like 'Poop like no one is watching' Because why would anyone be watching?"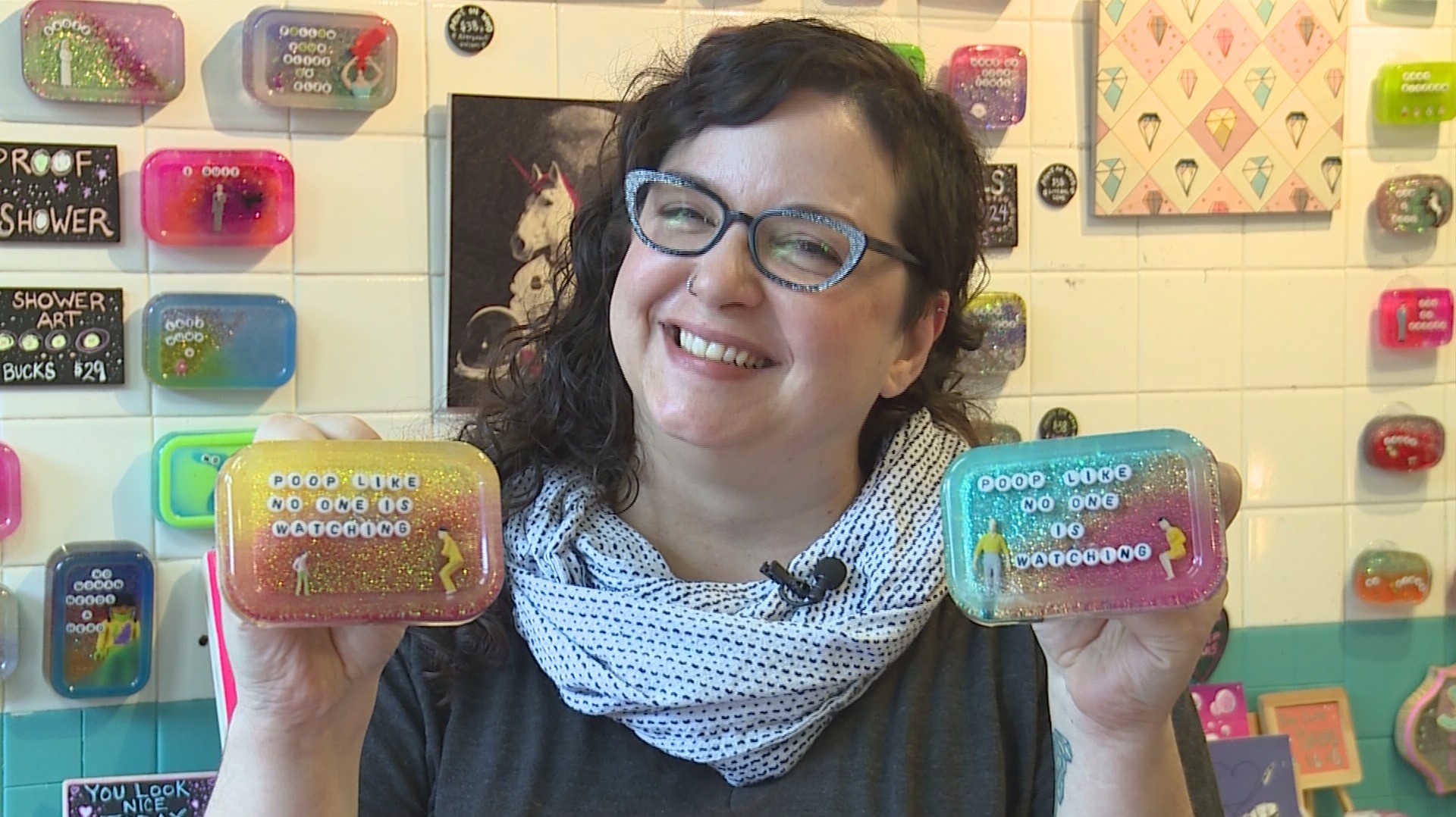 Rosalie admits their colorful creations aren't for everyone.
"People react to shower art in one of two ways," said Rosalie. "They either love it, or they do not understand why anyone would want it at all."
Doug added, "My favorite is when people see this and pick it up and they smell it right away, because it's like the animal instinct to do, like, is it poison? Is it food?"
The couple now sells their creations online, and in the Ugly Baby and LaRu shop in Pike Place market. Rosalie co-owns the store with fellow Indie artist Lauren Rudeck, of LaRu. The two also feature other art and DIY Craft Kits made by various area artists. The store is located at 1430 Western Ave in Seattle and is open Monday through Saturday from 11 a.m. to 6 p.m. and on Sunday from 11 a.m. to 5 p.m.