This story originally aired in 1990 on KING-TV's Evening Magazine.
Quiet Ellensburg, your typical small town neighborhood.
But if you're driving by this house, you're likely to slam on the breaks, jump out of the car and say "what is this place?"
A good question indeed. For an answer, see Dick and Jane.
Dick and Jane are curators and creators of Dick and Jane's Spot. A bizarre collection in their yard, that takes the lawn ornament to new extremes.
Featuring thousands of reflectors, bottle caps, old urinals, you name it, the place will make your head spin!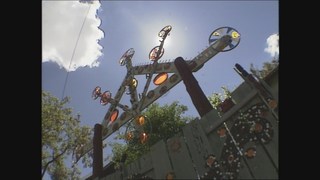 Dick and Jane say they created their spot their spot 12 years ago, to offer sanctuary from a world that's much too serious. "This place is just a riot of colors! And it's free! And that expression is so important to so many people," says Dick. So they've dedicated their lawn to the spirit of imagination.
Dick and Jane create most of the art themselves. Dick's art literally reflects his personality. "There's something about them that really delighted me. and where men my age, most of them were running around real hard trying to earn a dollar, and I was running around buying reflectors and hanging them on posts just to see what they did!" Dick exclaims.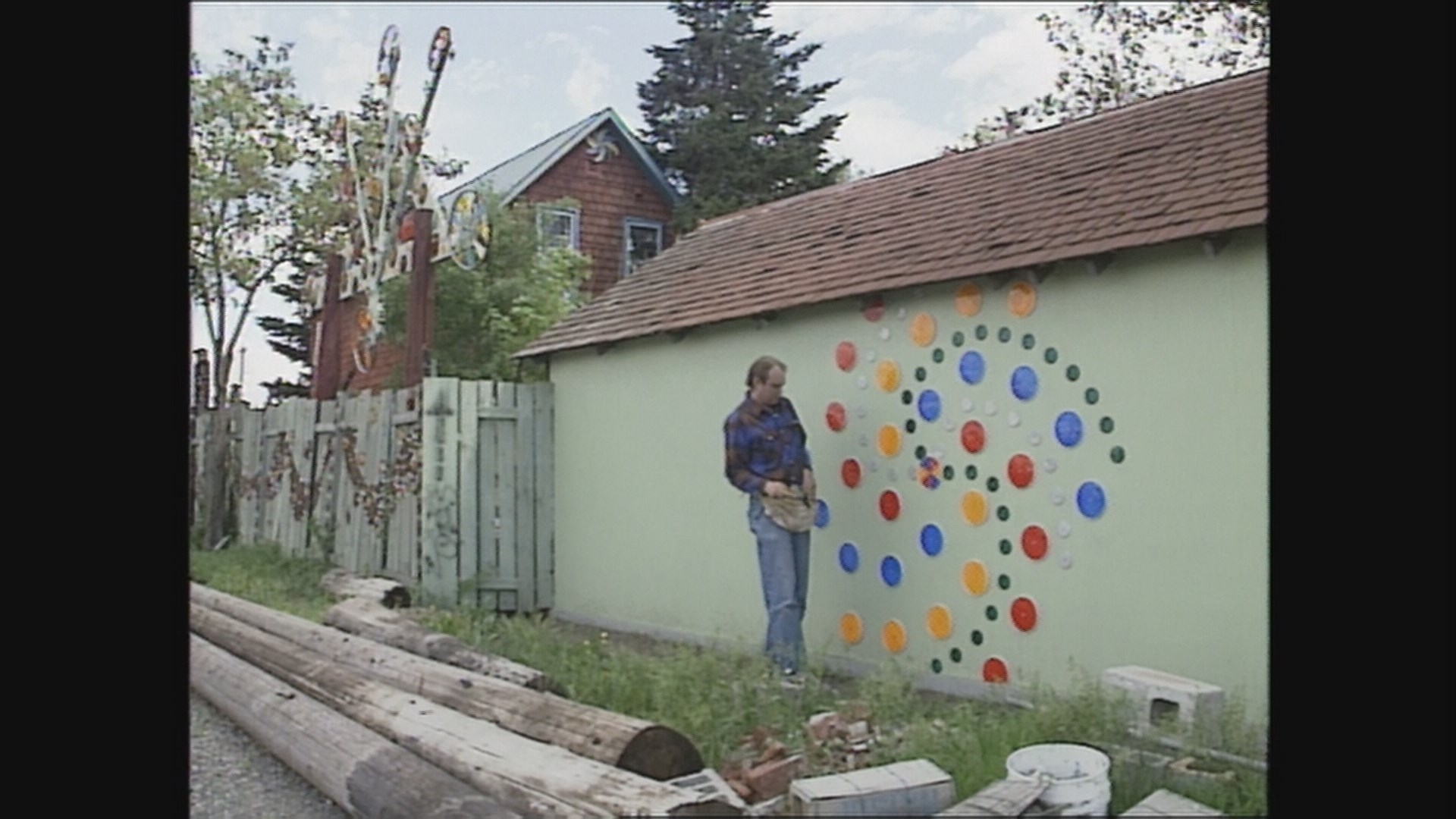 Sure, this unusual gallery does bother some of their Ellensburg neighbors, but Dick and Jane say many more visitors find their special spot comforting.
If these two have learned anything about life, Dick himself put it nicely as, "Don't ever let anybody put you in a box. No matter what you do, be yourself."