A special edition of Evening in collaboration with Start IT Seattle featuring the local startups making us smarter... and cooler.
An invention that green lights the perfect shot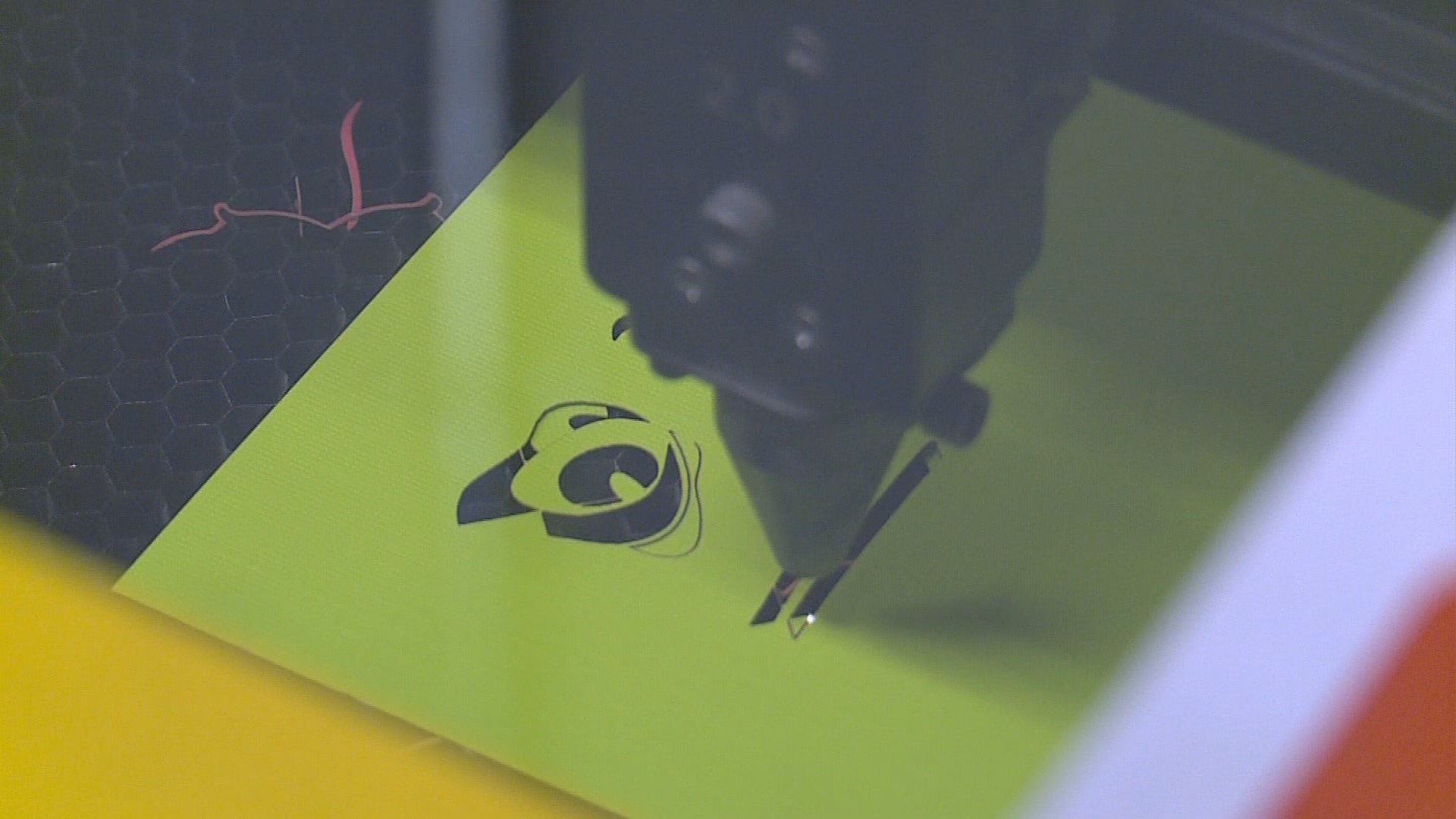 To become a basketball sharpshooter, all you gotta do is say, "peace!" A new invention called the "Peace Shooter" could change the game forever...at least inventor Larry Peterson hopes it does.
It looks like a sleeve that might be used for a broken finger. But it's intended to fix anybody's shot, from the novice all the way to the NBA.
It works by wedging in between a player's index and middle fingers, forming the peace sign (hence the name). Then a small light will turn green if everything's lined up correctly. If the elbow's out or the fingers aren't in the right position, the light will flash red.
The invention is so new, it's only available for presale at this point.
Larry says Seattle is the perfect place to create something like this. He feels supported and encouraged to give it "his best shot," so to speak.
New app that lets you remix some of your favorite songs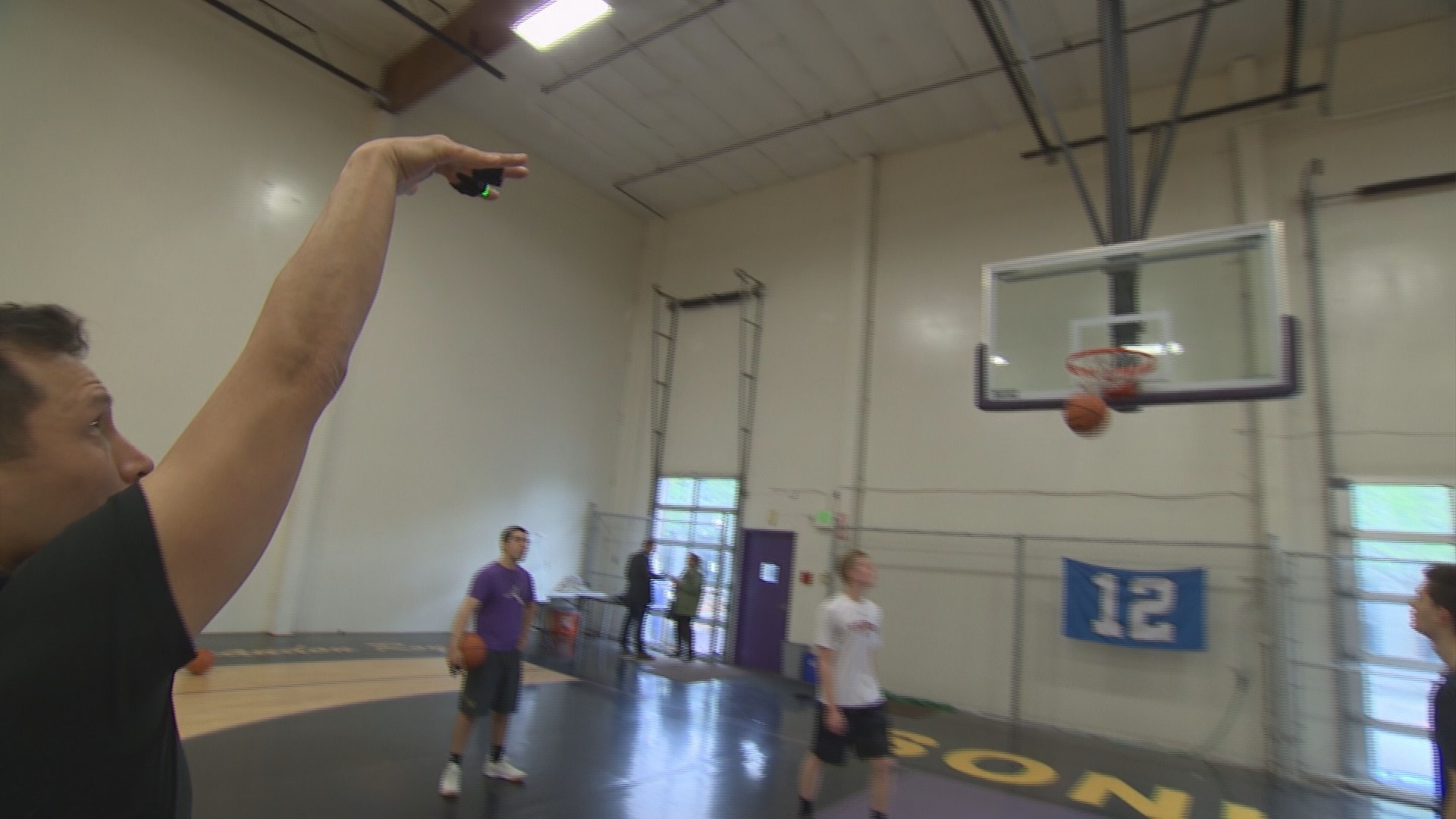 8Stem is a revolutionary, interactive audio format that allows any listener to remix music like a professional DJ or sound engineer.
Paired with the first multi-channel playback and re-mixing app, 8Stem signals a new era of music that is participatory, immediate and social.
The artist controls the degree to which listeners can remix the stems, or audio channels. Listeners can interact with songs by editing one or more of the original stems, then share these remixes on social media.
Singer Sassy Black says, " I think is for fun and education. I remix music myself so is really cool there is an app that let you do that."
Musician Saint Claire says, "It's really cool. I used it a couple of times and I think is incredibly intuitive."
Create entrepreneurs out of kids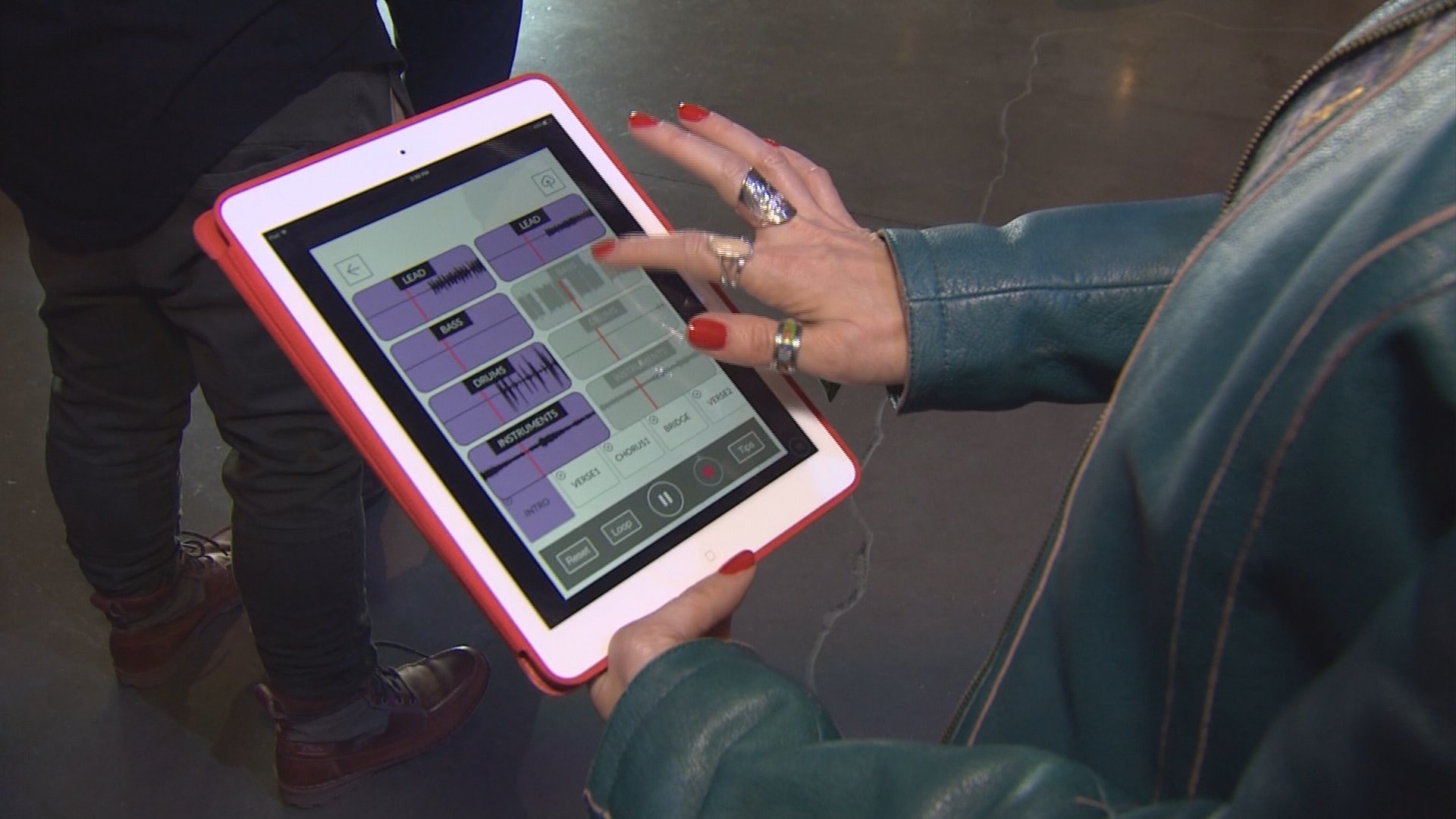 Most kids say they want to grow up to be a baseball player, firefighter or doctor. Not so many announce plans to be a CEO, but a pair of Northwest entrepreneurs want to change that. They have come with a fun way to introduce kids to business world skills -- Venture Kits.
What do you get when you let a bunch of kids loose in the kitchen with a big bowl of chocolate and a bag of pretzels?
If you guessed a mess.... you're only half right.
Leslie Feinzaig says with her educational toys, Venture Kits, you're also training future entrepreneurs.
"I like to think of the learning in Venture Kits as the hidden broccoli I put in brownies," said Feinzaig. "We hide lessons, but the kids don't even realize they're learning because they're just having so much fun."
Each venture kit comes in a colorful box -- there's Art Auction, Talent Show and, Treats To Go --which teaches kids how to start a baking business.
Step one: make a menu.
Step two: calculate recipe cost.
Step three: market research.
"The kids follow the venture plans step by step instructions to teach the kind of business skills all entrepreneurs need," said Feinzaig. "What we're really trying to do here is get kids to open up and go out in the world and not being afraid of trying something new even if it's scary, even if they fail. The worst that can happen is that they try again."
As a Harvard MBA who's held leadership roles throughout Seattle, Leslie knows what it takes to be a business leader, but it's her role as mom to Dora that inspired Venture Kits.
"I believe all babies are born with a natural entrepreneurial instinct," said Feinzaig. "I see my daughter trying to learn how to walk and she learns like an entrepreneur. She gets up. She walks three steps. She falls on her butt and then she tries again."
The chocolate covered pretzels are ready for delivery and what might have seemed like a game of make believe actually results in real money.
Startup veteran Marguerite Svendesen likes what she's seen so much, she's joined Venture Kits.
"I want my six-year-old to develop the same skills that I have to use every single day as an entrepreneur," said Svendesen, "things like taking initiative and building resiliency, figuring out how to solve problems and we hope to make this just a fun way to go about that."
A smart toy that makes dogs smarter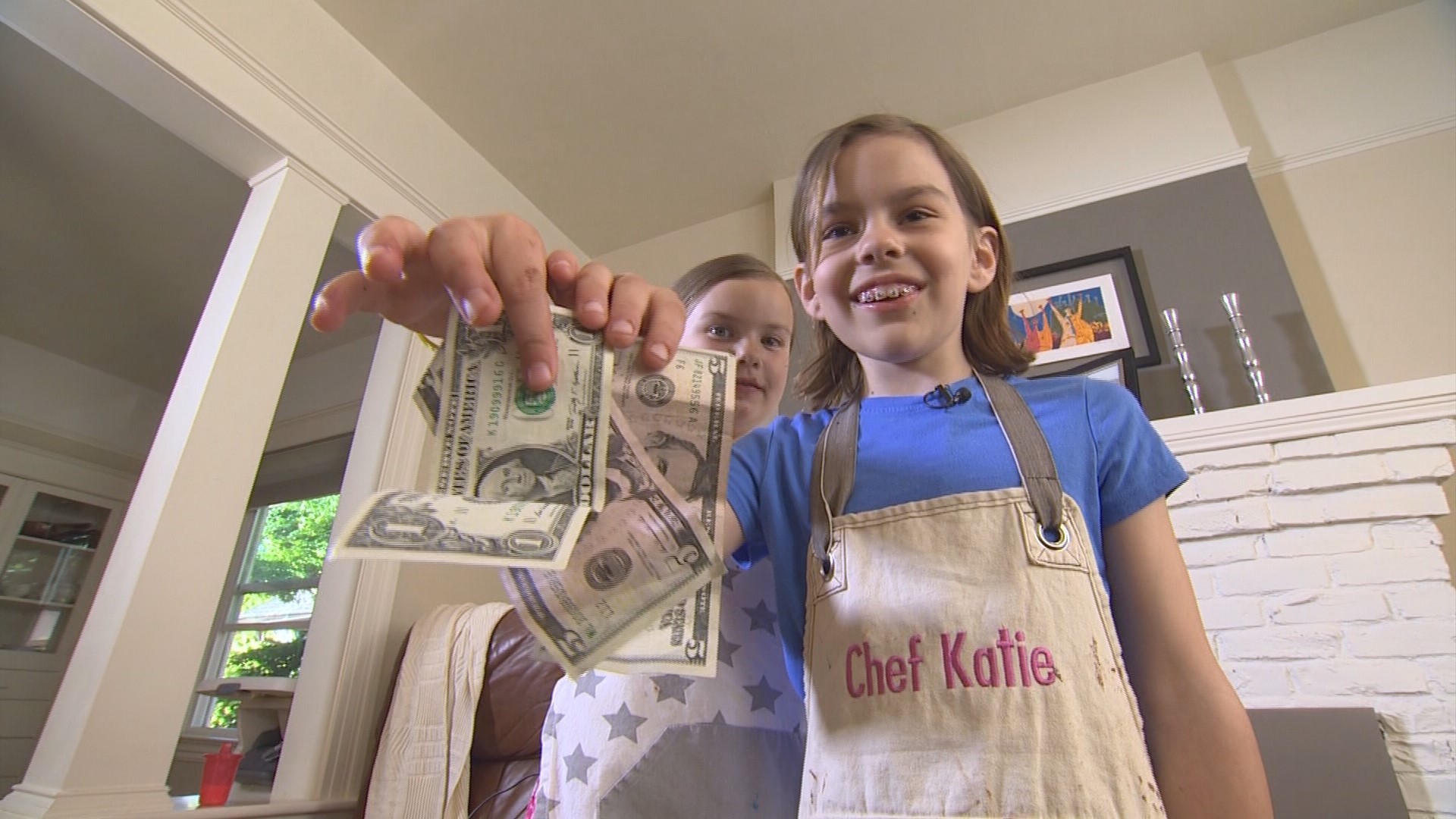 The PopPod is the first toy designed to increase doggy brainpower.
"It's pretty revolutionary there's nothing in the market like this," said Kirkland's Erick Eidus who developed the toy, which uses lights and sounds to keep dogs busy.
"It's a multilevel puzzle game for dogs," Eidus said.
It looks like a 'Kong' toy on the outside – and it is – Eidus has a business relationship with the company he appreciatively says "builds the Volvo of dog toys". But what's inside is what separates the PupPod from any other chew toy.
"It sounds kind of nerdy but really, in essence we're building a computer for dogs."
A computer that dogs can operate with noses...and paws. And it works over a Bluetooth connection with a smartphone.
"Your phone will beep and tell you to provide a treat. If anybody's heard of clicker training, this is clicker training to humans to give treats at the right time," said Eidus. "Then if the pet parent doesn't want to be the dispenser then we have optional Bluetooth dispensers and you can automate the process."
Games get progressively more challenging, so the dog is never bored.
Eidus' pooch, Ollie, is a level five…she's a PupPod Ninja.
A busy dog is a happy dog. Eidus has tested this toy on thousands of dogs, and says it can actually help prevent behaviors like chewing and barking.
"Separation anxiety, all these kinds of things can be benefited by doing these types of activities," said Joey Iversen, a professional trainer who owns her own company, Think Spot, who has brought in a dog to try the toy.
Even though Chaya, a 9-month-old pup, has never seen a PopPod, she quickly figures out how to make it work, showing that no special training is required for dogs to interact with PupPod.
Eidus' biggest challenge bringing his product to market?
"Figuring out how to get people to buy the product because we're so focused on dogs as the user, but unfortunately dogs don't have any money," he laughed.
You, not your dog, can find it at PupPod.com -- it retails for 179 dollars. And this entrepreneur has already sold out his first production run of this smart toy -- that makes smarter dogs.
"I think my favorite part is seeing the reaction from people who didn't even imagine that this was possible."
Invention lab helps students and startups build new skills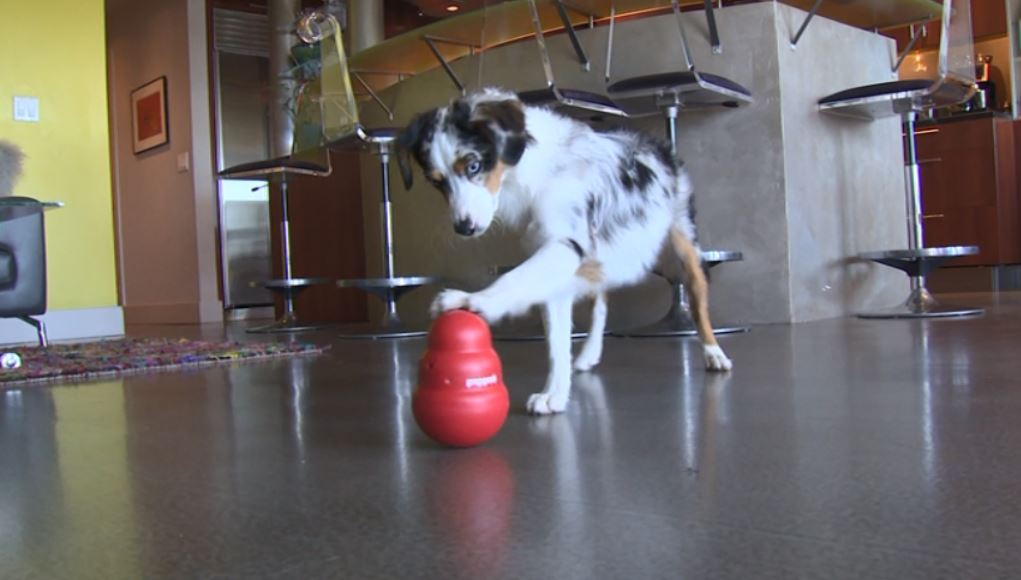 At the University of Washington's CoMotion MakerSpace, students and startups have access to all the tools they might need to make their big ideas a reality.
"You can do anything you want here at the MakerSpace," said Operations Manager Chue Yang. "From hobbies, to maybe you have an idea but you don't know how to get started."
The lab provides tools like 3D printers, laser cutters, state-of-the-art computers and software, and more. Startups often use these tools to build prototypes of the products they're trying to get to market. Students from all different departments often utilize the space to work on school or personal projects.
But one of the best parts about the space, is that its collaborative culture encourages makers to learn from each other.
"When I first started here all I knew was sewing," said Chloe Meisner, a UW student who works at the MakerSpace. "But I felt so encouraged and empowered by my coworkers to learn all the other things we teach here."
Meisner says now that she feels like she's mastered these new skills, she can help others learn new skills.
"If you can get involved in a space like this it's really helpful," said Meisner. "To have a sense of community that supports you and always wants to learn more is very exciting."
And while CoMotion Labs strives to foster innovation and learning, they continue to work hard on building that sense of community. The space hosts weekly craft nights geared toward women makers, workshops, events where the public can view the latest projects and tools, and more.
"I think that when you have a community here, more people are willing to come in and engage," said Yang.
Matching expertise with volunteer experiences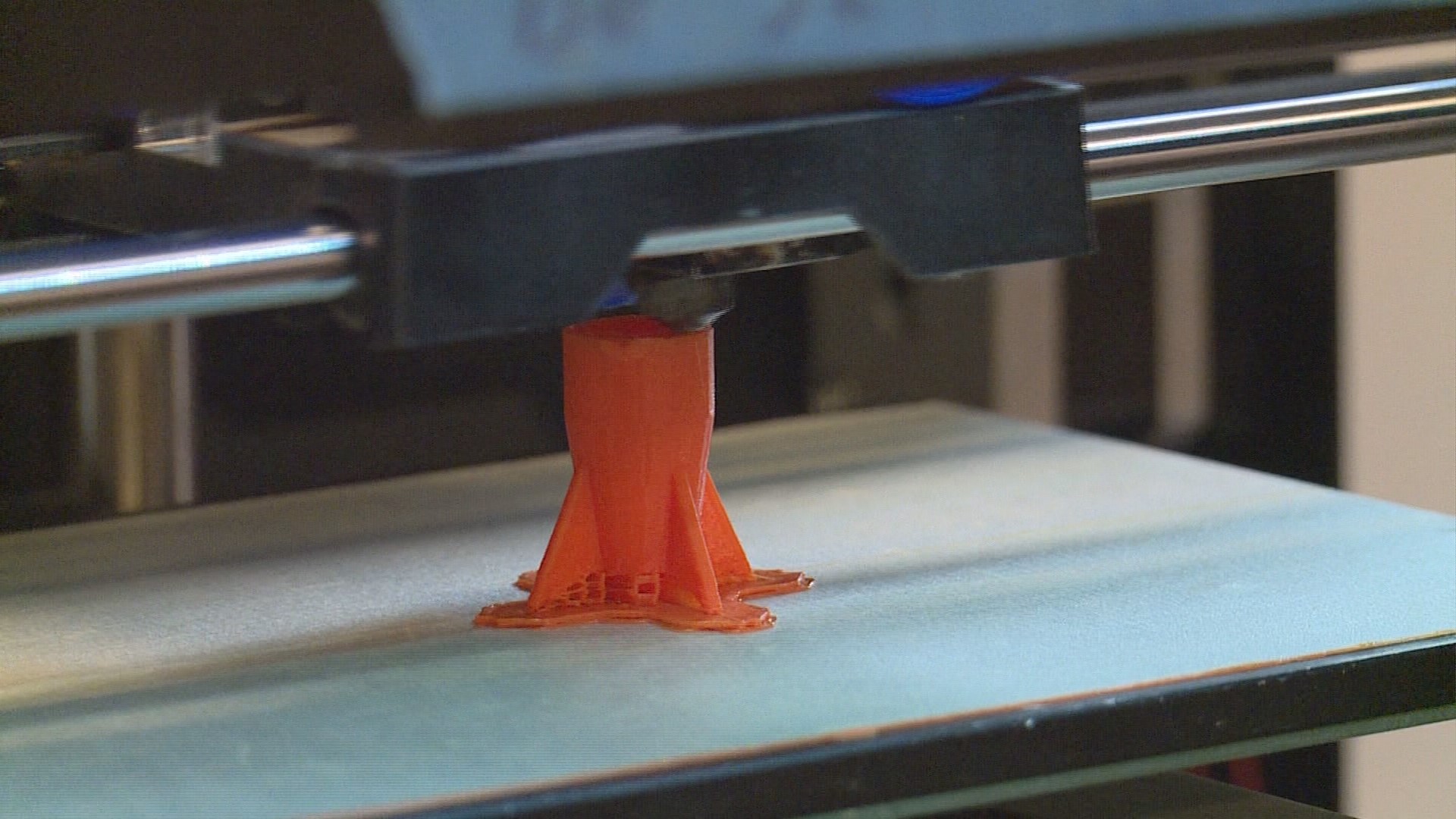 There's a Seattle based company that can match your expertise with a rewarding volunteer experience almost anywhere in the world. It is called Moving Worlds.
When Jamie Van Horne was looking for the next challenge in her busy career, she wanted some international experience and she wanted to make an impact.
"Instead of an M-B-A program, I wanted to take about six to eight months and do the travel and get the first-hand experience," she says.
With the help of Seattle-based Moving Worlds, Van Horne soon found herself "experteering" in Buenos Aires, Argentina.
What --you might be asking --is experteering?
"Experteering is literally just the combination of the words volunteering and expertise," says Mark Horoszowski, co-founder of Moving Worlds. "But I think it really represents this bigger idea of giving what you're best at in a way that makes a sustainable change ...and also helps you grow as a person."
Moving Worlds has been described as a combination of the Peace Corps and an online dating site.The number one reason people seek an experteering adventure may be to see the world, but Horoszowski sees all kinds of motives.
"A big one that we probably see the most is this idea of 'I want to find purpose', 'What makes me come alive?' and "What type of experiences help me feel that?'", he says.
Since 2012 Moving Worlds has helped more than 500 people go experteering, sharing seven million dollars worth of skills with social impact organizations.
"But more than just matching people to projects, we guide them through all the necessary steps to plan a safe trip and also use that experience in a way to reflect, to grow, and use it so that when they return home from their experteering trip they can continue to build on that experience," says Horoszowski.
Looking back, Van Horne says her experteering adventure changed her life, and the trajectory of her career. She recommends the program
"If somebody has the opportunity to take the time, a few weeks even, but especially a few months really immersing themselves and volunteering for an organization I think it not only propels you in a new direction but it can really be life changing for that organization as well."
If experteering sounds like something you'd like to try, there are costs involved, but some corporations--like Microsoft-- have actually picked up the tab for employees.
Startup expert shares secrets for success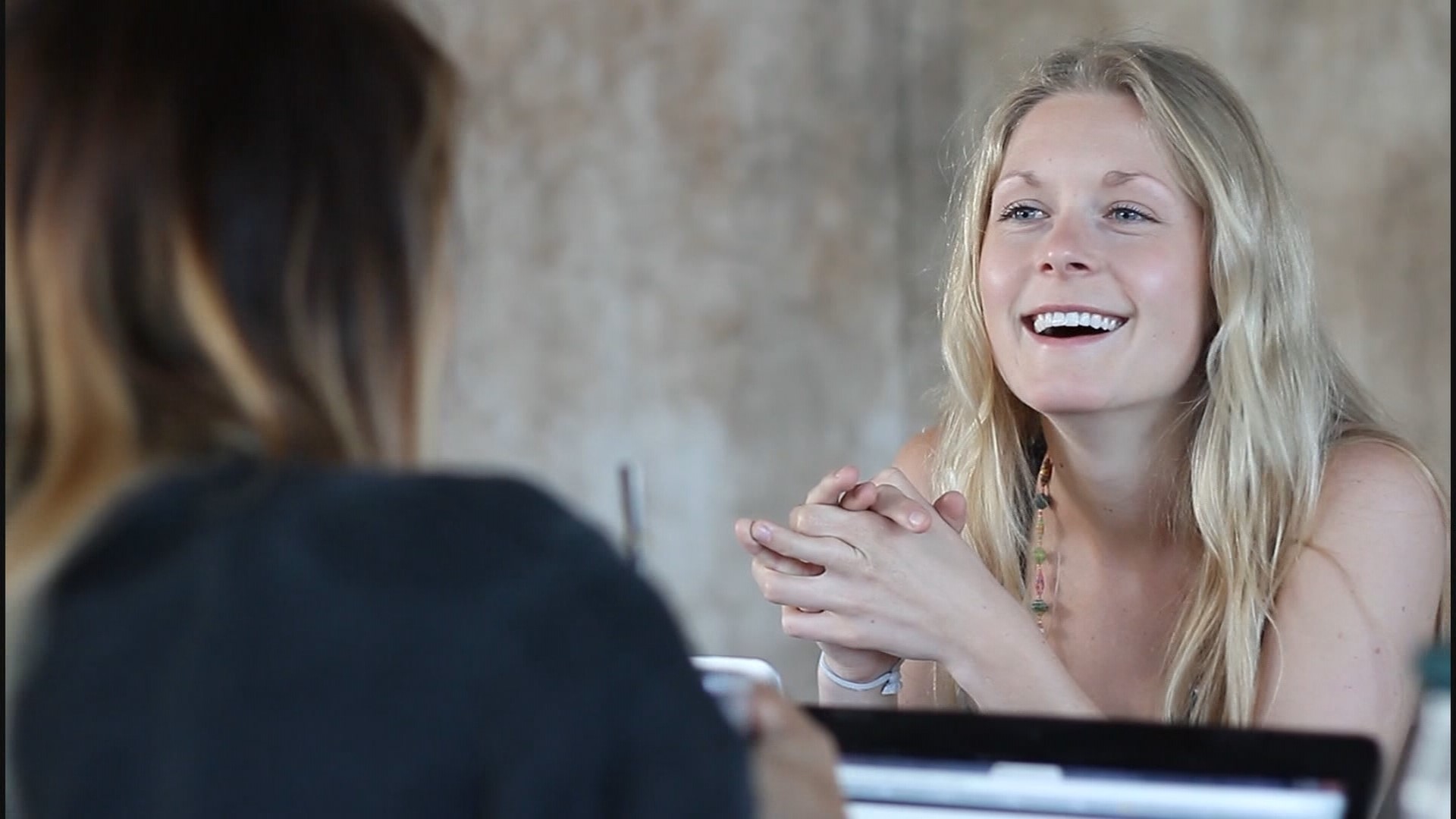 We talked to Seattle inventor and entrepreneur Michael Grabham about what it takes to turn a passion into action.
K5 Evening: We've been learning about people enhancing their skills, and different innovations that can help them do that. What about the skill of taking an idea and turning it into action? What's the best way to get started?
Michael: It varies with everyone a little bit. The main things to remember is you can't do it on your own. You have to get help from other people. Go online, listen to podcasts. There are hundreds of podcasts about entrepreneurship. Meet-ups. There's workshops all over the place from General Assembly to CoMotion Labs. Go to the Start-It Seattle Facebook page. Always posting information and resources about how to start things.There's lots of places you can go. You just have to take the initiative to ask.
K5 Evening: Initiative is the key word. A lot of people get great ideas and then they just sit on them. They think, well, the time will be right for me to act on it, or maybe I don't want to share it because someone will steal my great idea.
Michael: Here's what happens a lot of the time. You lose the initiative. You lose the enthusiasm. You lose the passion. You start to lose all that stuff. And then it just goes away, right? If you have an idea, start sharing with people and start asking: "Where can I learn more about this, and where can I learn more about that?" And I can almost guarantee you that people will point you in the right direction.
Stories produced in collaboration with Start IT Seattle. Connect with them via Facebook, Twitter, and Instagram.