Lately, it seems like something different is going viral every day. It's almost impossible to keep up with the trends. So we're checking out the latest and greatest in What's Trending with Power 93.3's Carla Marie from the Carla Marie and Anthony Show and Evening's Keiko Sagami.
Craftworks Coffee Bar
If you haven't checked it out yet, Craftworks Coffee Bar in Lower Queen Anne is the perfect spot for coffee lovers. Which let's face it, is pretty much everybody in Seattle.
The shop specializes in pour over coffee so naturally, we had to try it. The coffee had a slight blueberry aroma and was brewed using their semi-automatic PourSteady machine.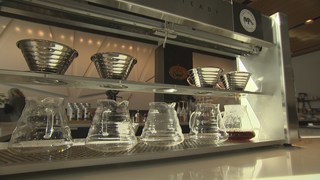 Visit their website here.
Little Box of Rocks
If you're a fan of boho chic interiors, this the perfect gift for you to give. Spread the love with a box of everlasting crystals, rather than flowers. No more worrying about plants dying.
We opened the Rainstorm box which is supposed to create serenity. It featured Kyanite, Sodalite, Citrine, Clear Quartz, and Himalayan Salt Rock.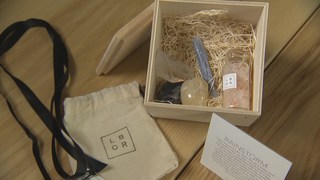 You can purchase "bouquets" here.
#TheCuteCampaign
West Elm's Instagram account posted videos of pug puppies and kittens leading up to the election, and it's the perfect dose of happiness we all need in our lives right now.
Even though the election has passed, these furry little animals can still put a smile on our faces. Our personal favorite is the pugs in a basket, captioned "What the world needs now is a… CUDDLE PARTY!!!"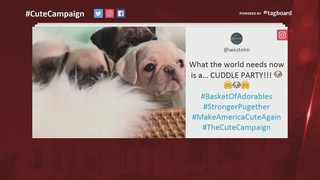 To check out more of their posts, click here.
Identity – Free Credit Card and Address Updater
Whether it's moving or getting a new phone number, updating your information across all of your accounts can be a pain in the you know what. It takes forever. But it doesn't have to!
The Identity app is your new, free personal assistant. You put in your email and it connects every account associated with it. Update your information with one click.
Best part, none of the information is stored on the cloud or a remote server. It's all kept locally on your device.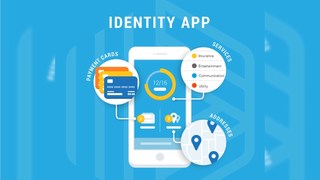 Learn more about the app here.