Get ready for a sugar high! Power 93.3 is pitting the best dessert places around the Puget Sound against each other... Bracket style in the Sweetest 16.
It's basically the March Madness of sweets, and we're not opposed to it in any way. Eight businesses in four different categories compete against each other for the title of "Champion."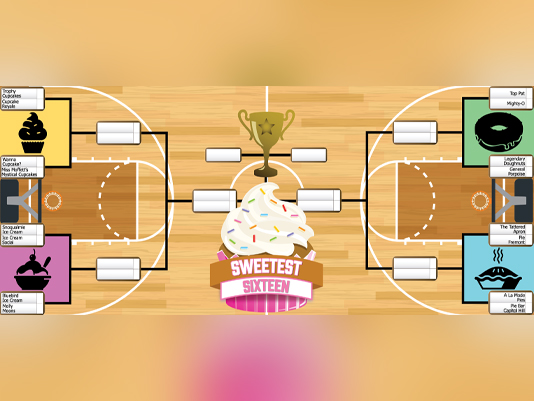 Power 93.3 kicked off the Sweetest 16 Friday March 10th with a huge party during Carla Marie & Anthony's live morning show where all the businesses brought goodies for viewers. Talk about dessert for breakfast!
Make sure to vote for your favorites, starting with Round 1!
The field:
Cupcakes
Trophy Cupcakes
Cupcake Royale
Wanna Cupcake?
Miss Moffett's Mystical Cupcakes
Ice Cream
Snoqualmie Ice Cream
Ice Cream Social
Bluebird Ice Cream
Molly Moons
Doughnuts
Top Pot
Mighty-O
Legendary Doughnuts
General Porpoise
Pies
A Tattered Apron
Pie
A La Mode Pies
Pie Bar - Capitol Hill