There's so much history behind Disneyland -- and they do an amazing job of maintaining it. Take a rare look at some of Disneyland's past -- including a badge worn by Walt Disney himself.
We got the white glove treatment when we visit with Disney archivist Justin Arthur. He also brought along a vintage camera that makes us look like we are back in 1955!
Justin shows us Walt Disney's number one nametag.
"On opening day he wore that," Arthur said. "Cast members on opening day didn't have their names on their nametags, they were number badges. So, of course, Walt was number one."
Today, millions visit this spot that was once in middle of nowhere in the early 50's.
"It's so exciting that 60 years after Walt opened those gates, how similar and how different the park is," said Arthur. "Walt said, 'Disneyland will never be complete as long as there is imagination left in the world,' and I think we've really held true to that."
Justin also showed us an old Keppy Kap, a hard hat that the kids used to wear in the late 50's and early 60's.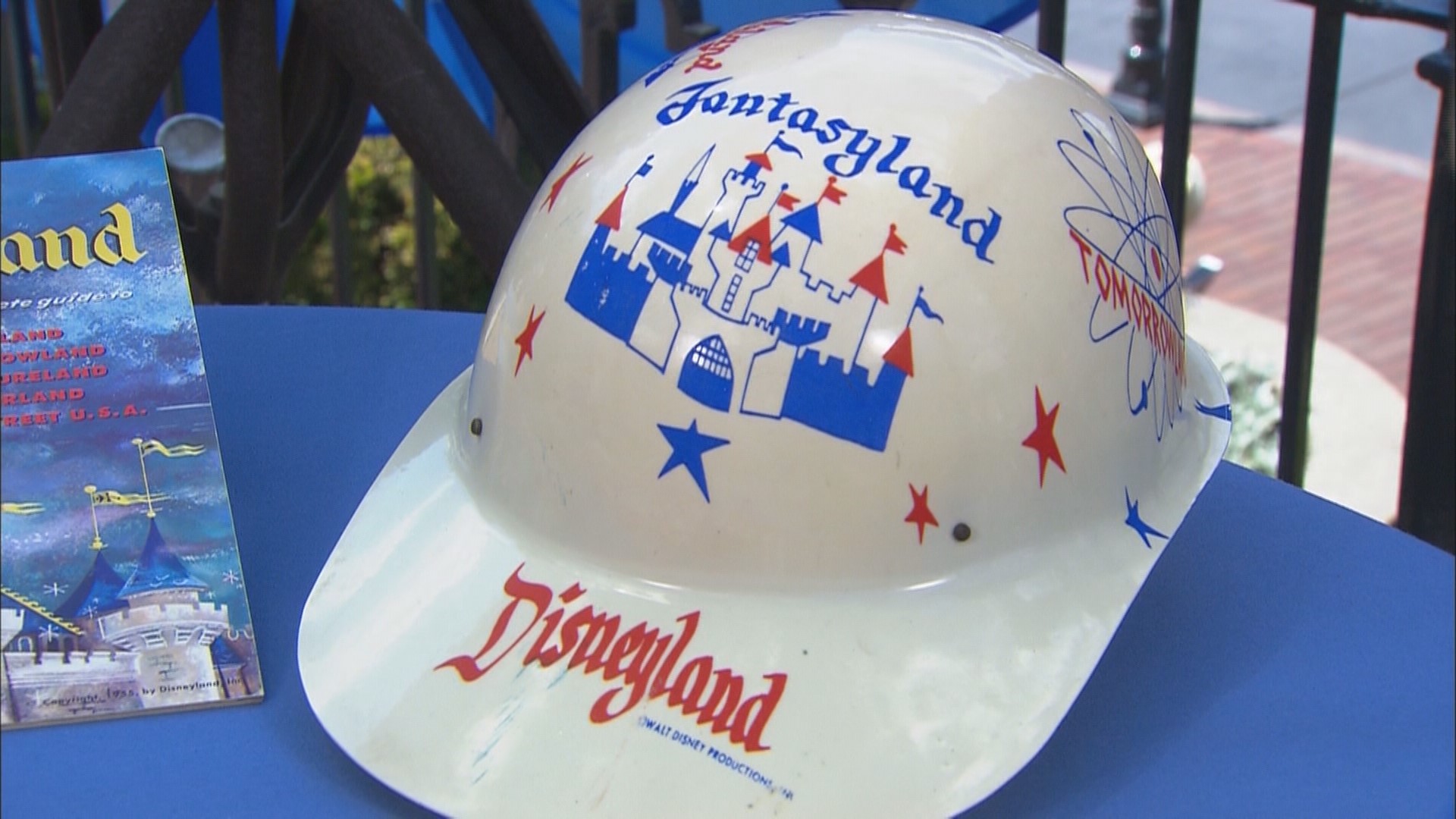 But the classic mouse ears have always been around. Take a look at one of the first merchandise versions of the mouse ears available for purchase at Disneyland.
Evening is your guide to Seattle and the Pacific Northwest. Watch it weeknights at 7:30 on KING 5 TV or streaming live on KING5.com. Connect with Evening via Facebook, Twitter, Instagram or email: eveningtips@king5.com.