The brand new store Stocklist features unique, one-of-a-kind holiday gifts by artists from the South Sound. Stocklist is celebrating its very first holiday season with gifts from as many as ten different Tacoma artists.
From snowcapped mountains to Tacoma pennants, Stocklist has quickly become THE Tacoma gift store to stock up on locally made treasures.
"There are so many creatives in Tacoma and it's really cool to see what people are making," said shop owner Liz Van Dyke.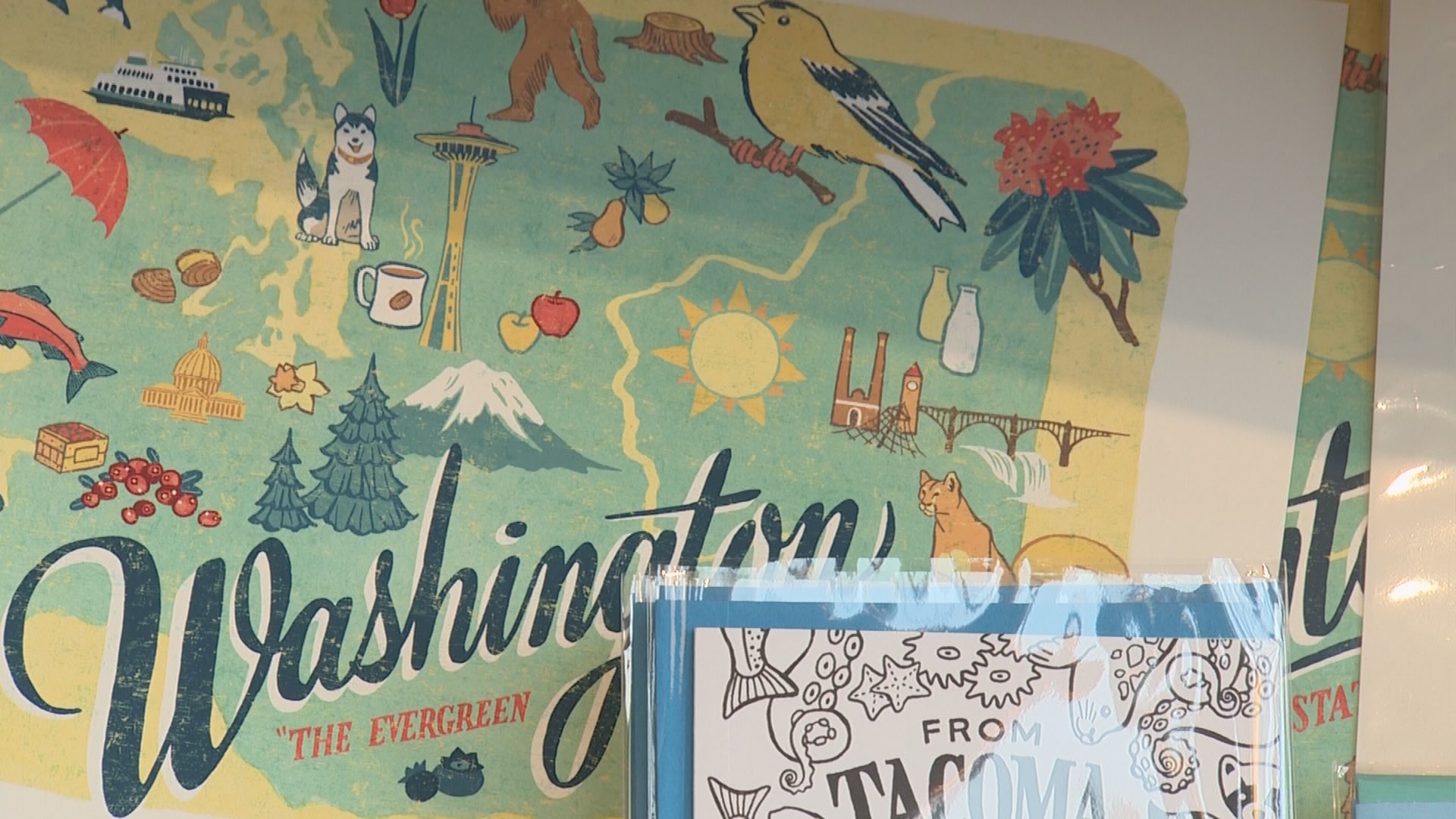 Tacoma illustrator Chandler O'Leary is always dreaming up something new and original. Like her holiday cards, which are printed up in small batches.
"The originals were hand painted with acrylic ink and watercolors so it's all hand lettered with a brush," said O'Leary. "Pretty painstaking work."
Stocklist also sells her coloring cards and prints from her epic travel series "50 States".
"Every state has the state bird and state flower so Goldfinch and the Rhododendron," said O'Leary.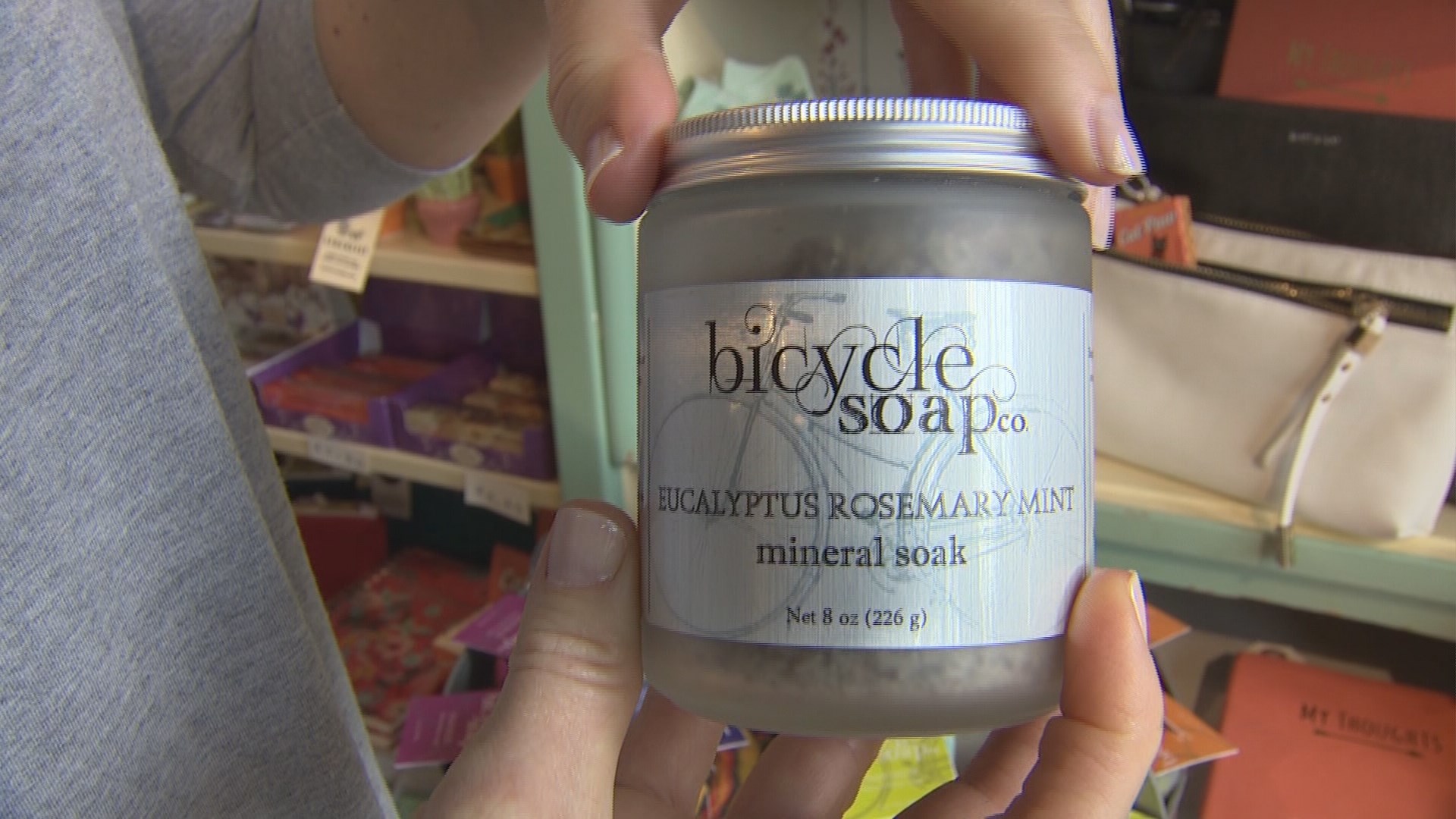 Shopping for the hard to please? You can never go wrong with luxury soap.
Colleen McMahon-Grace's sister, owns the Bicycle Soap Company in North Tacoma.
"And she has turned her garage into her workshop. She makes everything in small batches and by hand," said McMahon-Grace.
Bicycle Soap uses only fair trade unrefined Shea Butter. Colleen's favorite is the felted soap.
"And when you wash your hands with it, the whole thing suds up and it smells real good," said McMahon-Grace.
Everything is all natural including a spray called Tacoma Aroma.
And just in time for the Christmas —the perfect stocking stuffer: little lumps of coal.
"It's soap that's black made out of Shea Butter," said McMahon-Grace.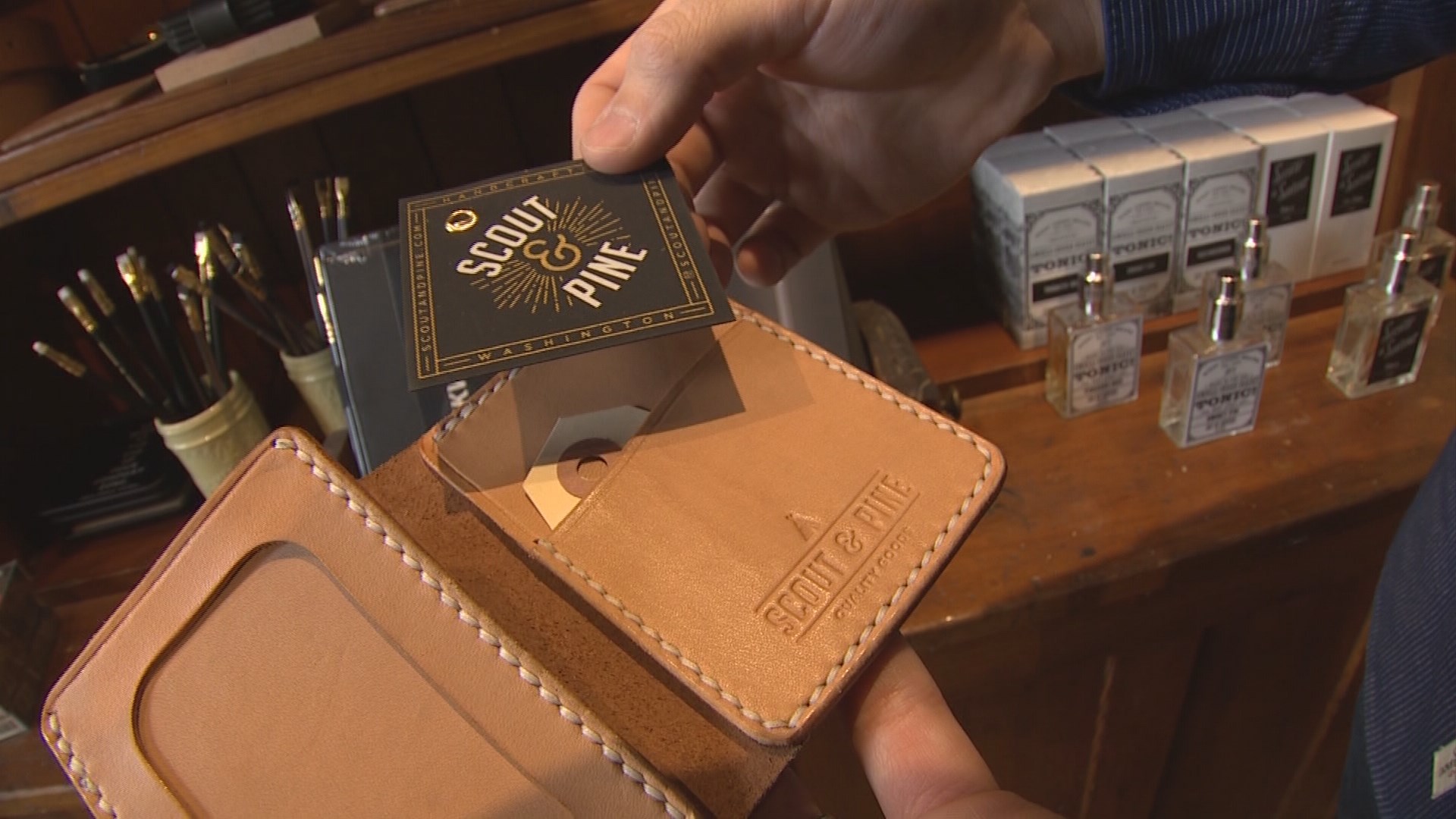 Under the name Scout and Pine, Mike Forbush crafts handmade leather good in a studio in nearby Nalley Valley.
"I love knowing the things that I'm making for people will last," said Forbush. "Belts are kind of my bread and butter."
But Scout and Pine also carries wallets, watchbands, coasters, keyclips, and more.
At Stockiest you can also find t-shirts by Stickers Northwest. And if you want to get foxy, Three Bad Seeds makes unique pillows.
Just a few ideas to help you bring some Tacoma home for the holidays.
Stocklist is open seven days a week and it's located near UW Tacoma.
1936 Pacific Ave
Tacoma, WA 98402
(253) 720-0062