Any time any kid has to get a cast, it's a dark day.
Seattle Children's surgical tech Cyndy Gluck makes those days a bit brighter.
By making tiny works of art to customize casts.
"It's something that evolved unintentionally, said Gluck, explaining that a doctor she knew was distressed because he was about to cast a little boy who was crying, and very unhappy about the whole ordeal.
"And I said, 'Well, what colors?' And he said, 'Oh yeah, he wants blue and green' and I'm like, 'Oh, does he like the Seahawks?' and he said 'Yeah!', so that's kinda how it got started."
Gluck made a Seahawks logo for the little boy's cast from of the materials she had on hand, and suddenly, a new task was added to her duties as a surgical tech – she became the O.R. Artist.
She crafts with Coban - a type of bandage surgeons use for compression. It has a limited color range "But then I found out that you can really play with it, it's very pliable," she said, working on a bunny for a girl undergoing surgery right behind her.
Since that first Seahawk cast she's made everything from frogs to Darth Vader - there's even a book crammed with her creations for others to use when she has a day off.
9-year-old Maggie Burke broke her elbow doing gymnastics -- and ended up needing an operation at Seattle Children's: She still has her cast, and the artwork that Cyndy made is in a frame:
"I made this gymnast doing like a cartwheel on a balance beam. And we said 'Tell the little girl it's her! Because she's gonna do that one day without a cast'", said Gluck.
Maggie recalls waking up to her fancy cast: "You know, I was really scared, and with the artwork on it was like, oh my gosh that's soo cool!"
It made an impression on Maggie's mom Odilia as well: "We saw the artwork on it and, really, it was so touching. Because we were all really nervous. She was very sad because she would be out of gymnastics for awhile. And just for someone to be that thoughtful, and think about her story, her dreams, and inspire her to keep going? That's really what it was, it was an inspiration."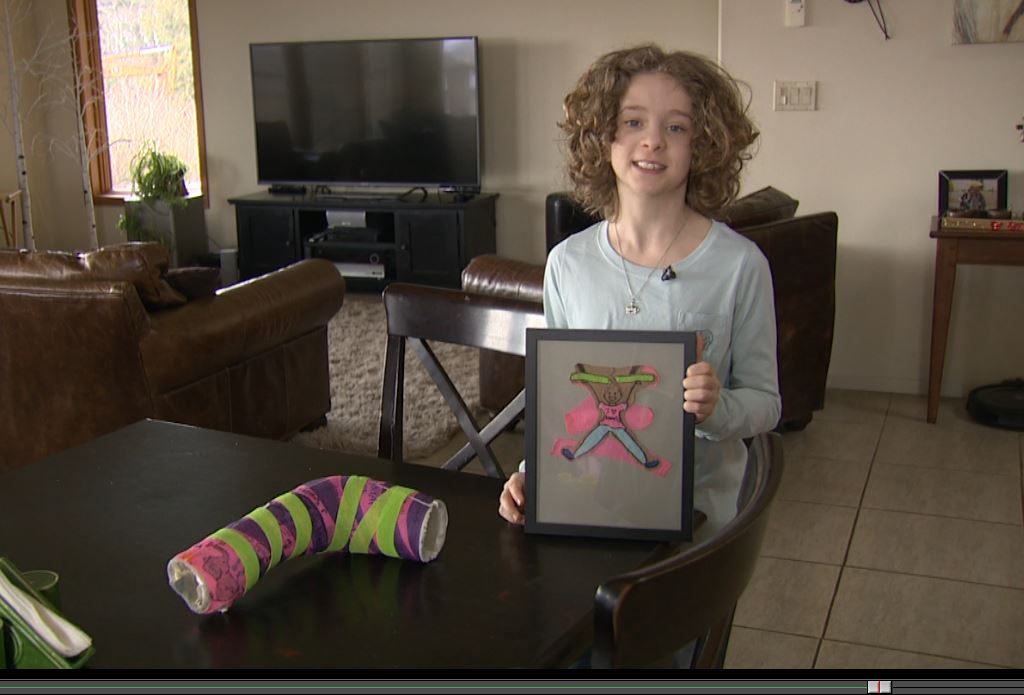 Maggie is healed up now. That cast - and Cyndy's art - did their job: Maggie is still a gymnast.
Today's in the Seattle Children's O.R., Cyndy's latest medical masterpiece is almost wrapped up
Orthopedic surgeon Dr. Yandow puts a literal bow on the operation -- she crafts a big pink one out of cast material and holds it in place as it hardens.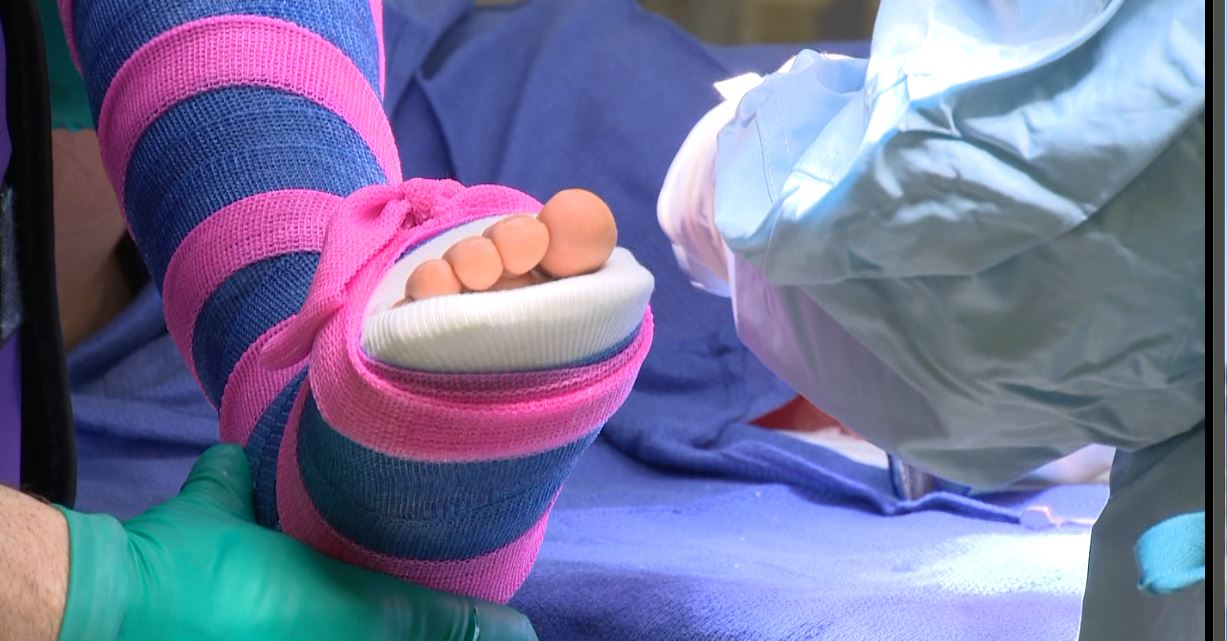 The entire team is focused on the art of healing.
"It's all about the child. When we started doing things where we were decorating casts, everybody started adding their own pieces of things to make it better for the kids," said Dr. Yandow.
Cyndy Gluck doesn't see these patients once they leave her O.R. But one kid that went home with one of her creations has a message for her:
"I really liked what she did, and, I was just in a really hard time, and like her doing that was just really special," said gymnast Maggie Burke.